7 most unfortunate restaurant names
When young Juliet leaned over her balcony to a love-drunk Romeo and said, "'Tis but thy name that is my enemy," she could have been talking about Crapitto's Italian Restaurant in Houston, Texas. Sure, the food is fantastic, but a restaurant by any other name would be much sweeter.
While these restaurateurs may never have intended to provide their patrons with terrible names for their businesses, they certainly did. Here you have it, 7 seriously unfortunate restaurant names.
1. Sophie's Choice, London, U.K.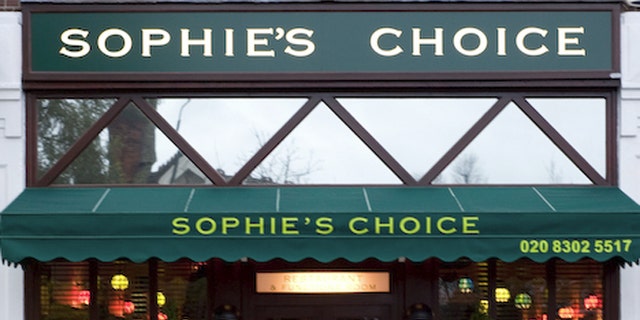 Clearly, this restaurant references a different "choice" than the decision between which child would survive Auschwitz in the tragic book/film "Sophie's Choice." Still, considering the popularity of the story, this restaurant name is pretty tasteless.
2. Dirty Dicks Crab House, Florida chain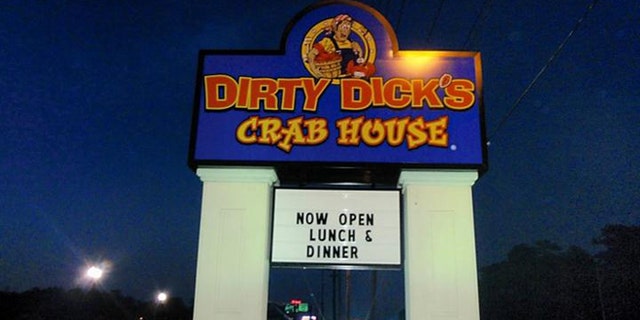 Dirty Dick's Crab House is the twisted brain child of Northern Virginia Native Ken Hersey. One day while on vacation to the Outer Banks, Hersey had an idea.
"Crabs are a summer tradition in the D.C. and Maryland area but in the Outer Banks there was no local market for them," he writes on the restaurant's website. "I thought, tongue in cheek, that 'One day I'll come here and open a crab house.' I told my friend, Dick, 'Wouldn't it be funny to open a crab house and call it Dirty Dick's Crab House?'"
Well, look who's laughing now.
3. Frying Nemo Fish & Chips, Victoria, Australia
Maybe if this restaurant were located anywhere other than Australia, the name would be a little less painful. For anyone who sniffed their way through "Finding Nemo," a trip to Frying Nemo may be a bad idea.
4. Tequila Mockingbird, New Canaan, CT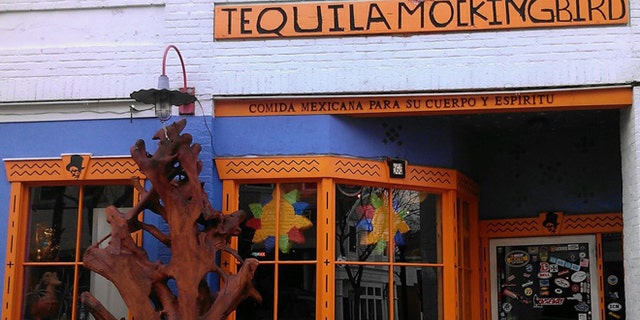 For over 17 years Tequila Mockingbird has been a staple for Mexican cuisine in New Canaan. Whether Harper Lee would agree with the title is hard to say.
5. A&K Lick-a-Chick, Bras d'Or, Nova Scotia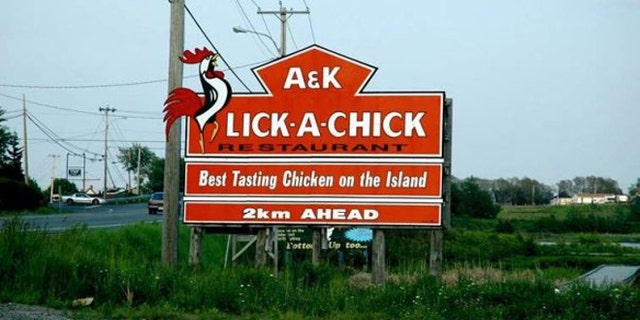 We get it. This restaurant is trying to reference eating chicken. But c'mon, Nova Scotia, you can't really be that naive.
6. La Du Du, London, U.K.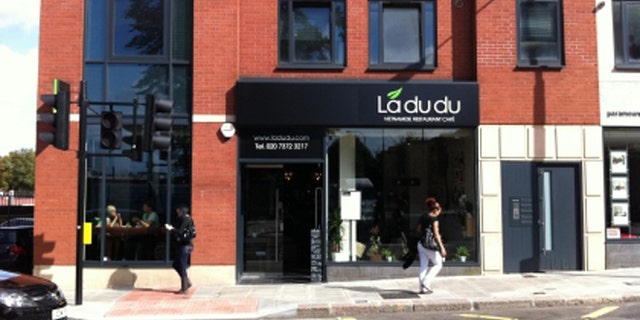 Turns out the word "ládudu" means papaya leaf in Vietnamese. Of course, in English, this restaurant's name translates into something else entirely.
7. Crapitto's, Houston, Texas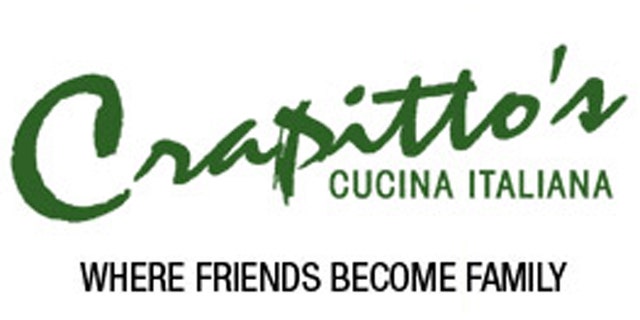 Yes, it is an Italian restaurant, so you can cut them a little slack in the name. That still doesn't make you want to eat there anytime soon.