7-Eleven rolls out BYO Slurpee cup day this Saturday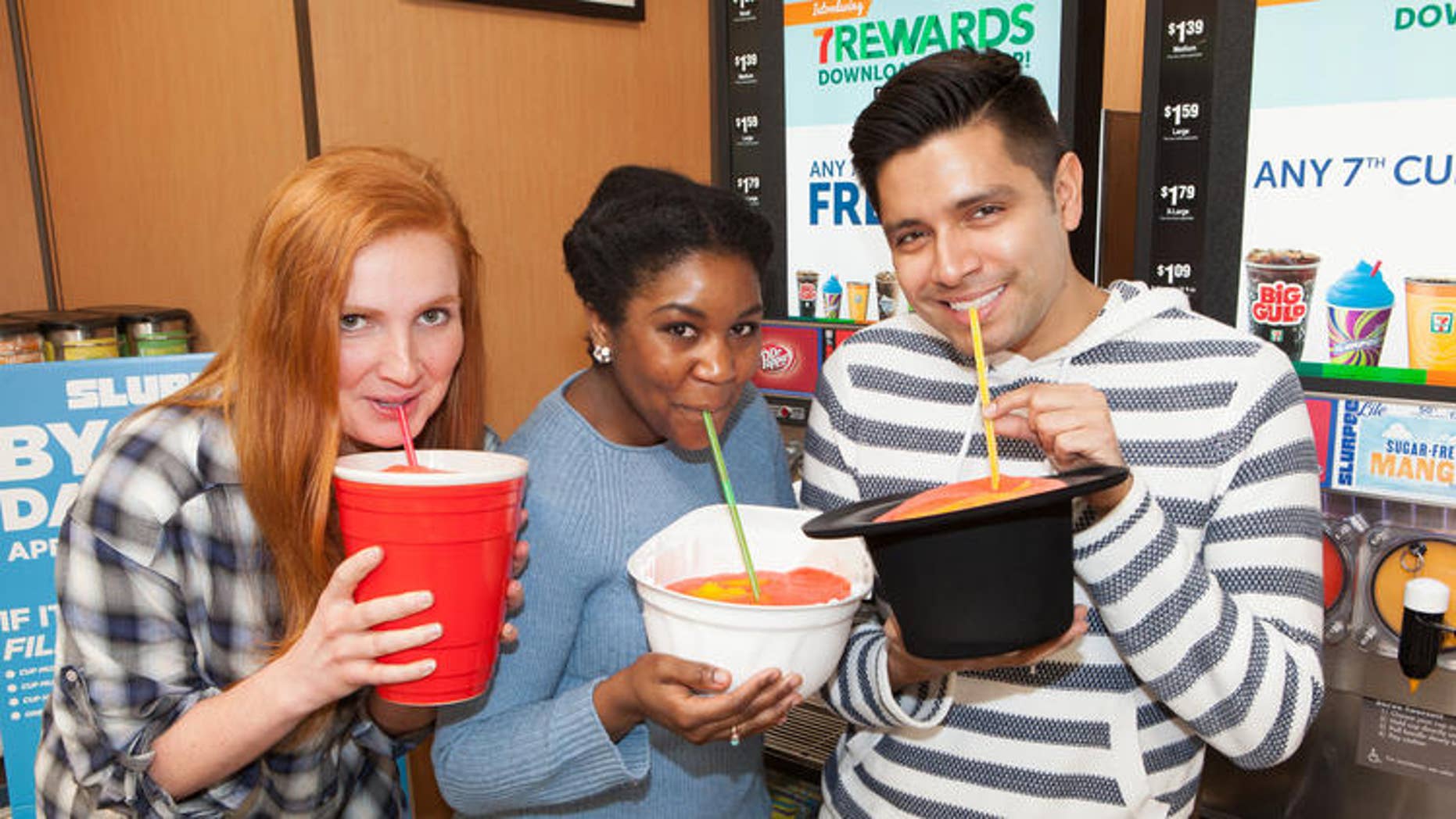 As the weather heats up, why not cool off with a cold, refreshing Slurpee --no matter how big or small.
Lucky for those of us close to a 7-Eleven, the convenience store is rolling out its first ever "Bring Your Own Cup Day" in the U.S. this Saturday. 7-Eleven has pulled off the stunt in Australia, Canada and a few other countries where people got creative bringing KFC buckets, baby pools, helmets and more.
So if you've ever wanted to drink a Slurpee from a bucket, coconut shell or even the Stanley Cup—now's your chance.
From 11 a.m. to 7 p.m at participating locations (most of the country's 7,700 locations are, according to USA Today), anyone can bring a cup from home to fill up for just $1.49—the average price of a 22-ounce medium Slurpee.
To along with that mega-sized drink, 7-Eleven is hoping consumers who flock to the store will be purchasing lots of hot dogs, Doritos Loaded nacho bites and other processed goodies to wash it down, according to Laura Gordon, vice president of marketing and brand innovation.
Of course, there are a few rules.
According to USA Today, the cup cannot be "too big"— no bigger than 10 inches in diameter (so trash cans are out), "unsanitary"—like a shoe, or "too porous" like mesh cap—no one wants to clean up icy slush all day. Participating locations will have a 10-inch diameter guide posted by Slurpee machines this Saturday to weed out any non-compliant vessels. USA Today estimates that Slurpee lovers who follow the rules that get up to 100 extra ounces of the drink with the appropriately large cup.
That's a lot of drink. And a lot of sugar. But for those looking to slim down before summer, 7-Eleven offers several sugar-free and Lite options of the classics. And for those worried about sanitation, the company says they will have people monitoring the Slurpee machines to make sure nothing gets out of hand.
"We are very clear about this. Every store has been sent the requirements and received the training," Gordon told USA Today.
So empty that fish bowl and dust off that trophy cup by Saturday.
Just try to avoid getting brain freeze.