6 ways to make better hot chocolate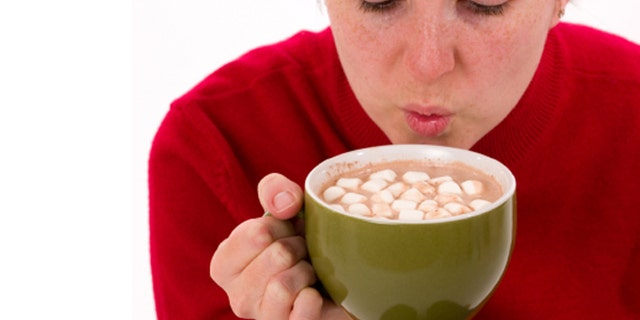 Last month we shared how to make a winter tradition — hot chocolate — into a new and exciting drink. And in honor of National Cocoa Day, we share even more ways to update your chocolate goodness.
Throw a hot chocolate party: A lazy Sunday afternoon with friends is instantly turned around with a hot chocolate party. With a few standby recipes, like Mexican hot chocolate or Belgian hot chocolate, you'll have enough to feed a hungry crowd.
Freeze it: Nothing will shake up a hot chocolate routine more than a frozen hot chocolate. Take notes from the pros at Serendipity 3 to learn how to do it, and get a peek at The Daily Meal's recipe for Frozen Hot Chocolate, or a Salty Hot Chocolate Float.
Make a hot chocolate bar: Take notes from Boston's Rowes Wharf Sea Grille on their pop-up hot chocolate bar. Set up a hot chocolate bar with a classic hot chocolate, then place essential ingredients for chocolate lovers to add to their hot chocolate. Some ideas: orange extract and orange slices for an orange hot chocolate, maple syrup for a Canadian hot chocolate, pumpkin pie spice for a fall harvest hot chocolate, and almond extract and cinnamon for an almond hot chocolate. And make sure to include plenty of marshmallows in the mix.
Speaking of, make your own marshmallows: Good thing we have the recipe to do it.
Add some booze to it: As if you needed more reason to spike your drinks, we share from the Four Seasons recipes for a Millionaire's Mochaccino (made with Baileys, Frangelico, and Kahlúa), and the Sleigh Ride hot chocolate (made with Disaronno and brandy).
Throw some green chiles in it: Yes, really: the Four Seasons in Jackson Hole, Wyo. show us how in a Green Chile Hot Chocolate. This hot cocoa is for the brave.
See The Daily Meal's 10 alternatives to boring hot chocolate
More from The Daily Meal
22 Ways to Drink Your Dessert

Best and Worst Holiday Coffee Drinks

8 Holiday Ales to Drink This Winter

'Get Milk': What the Health Experts Say