6 tastiest eateries to try in Washington, DC
When you're visiting the nation's capital, there's more to do than just tour the monuments and museums. You don't want to miss the opportunity to learn about our nation's history, but you also don't want to pass up a chance get a taste of Washington's bars and restaurants. They're worth the trip.
In the past 10 years, D.C. has grown into a culinary hotspot, home to some of the nation's top chefs and restaurants. But if you're in town for just a few days, the choices can be daunting. So we're here to help.
From fine dining to fabulous local grub, here are some places not to be missed:
1. The Rye Bar at the Capella D.C., Georgetown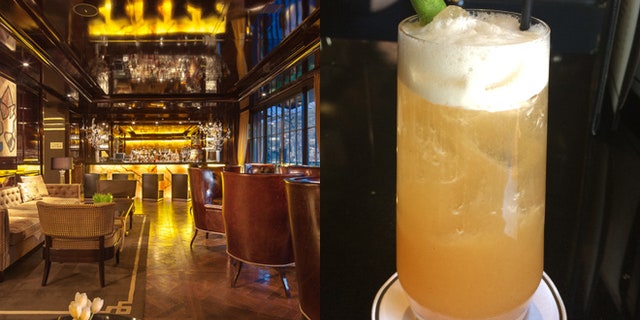 Beverage manager Will Rentschler has amassed an amazing bourbon and rye collection at this hotel bar, including some ultra-rare 23-year-old Pappy Van Winkle. That will set you back $80 for a 1.5 oz. pour, but there are more affordable sips that start at $12. They also have two outstanding cocktails: the Barrel Aged Manhattan, made with Dad's Hat Pennsylvanian Rye, Dolin, Sweet Vermouth and Byrhh Quinqina; and Angel's Tonic, created by head bartender Angel Cervantes, made with Ri1, homemade tonic and fresh lime juice. The house-made tonic balances this rye-based cocktail perfectly. Sit at the bar or the outdoor patio and enjoy.
2. Barmini by Jose Andres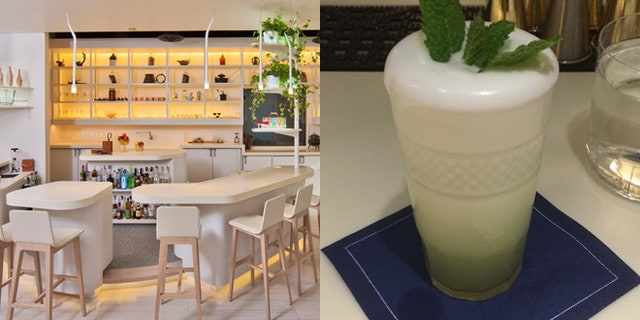 If you didn't know about it and weren't looking for it, you'd have no idea it's there. It's hard to find with the tiny sign that blends in with the building, but on the corner of 9th and E stands Barmini, whose culinary cocktail lab concept is nothing short of phenomenal. It feels more like you are at a party in someone's home than sitting in a bar. The menu is broken down by spirit. It's easy to navigate but hard to choose, because every cocktail sounds good. Some that you must try: gin-based The Gardener and Jose's G & T; and tequila-based Zapata's Horse and the Cotton Candy Old Fashioned (I guarantee you have never had an old fashioned like this). If you're hungry, Barmini has some delicious bar snacks, too. Try the Avocado Toasts, Buffalo Chicken Skins and Banh Mi Burger. It's only open Tuesday-Saturday, so getting a reservation may be tough. But it's worth it.
3. ChurchKey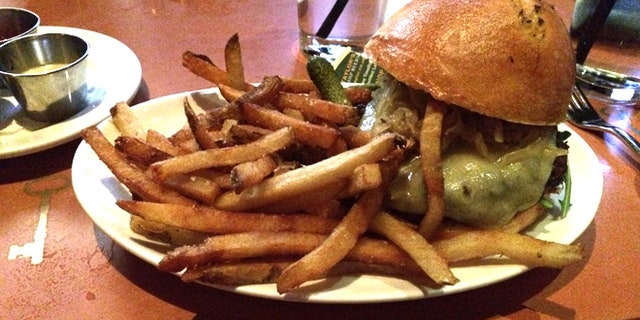 If you are a craft beer lover, this is the place for you: ChurchKey boasts a list of 555 beers from around the world. But don't just go for the brew. The Brat Burger – cooked to perfection and smothered with beer-braised sauerkraut and emmenthaler cheese and served with fries and cornichons – is happiness on a plate. I paired my burger with Great Lakes Brewing Company Chillwave IPA. Only 554 more brews to go.
4. Ben's Chili Bowl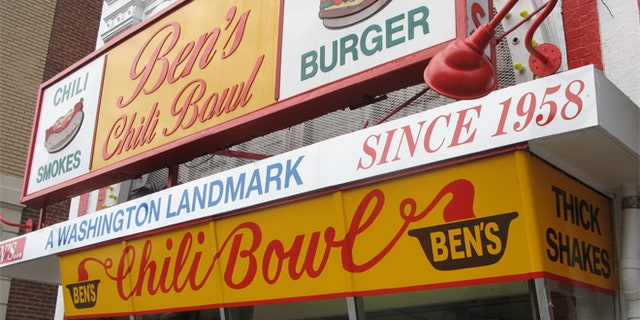 This D.C. institution decorated in retro Formica has been serving up chili dogs and burgers since 1958. If you haven't been, you must go. And if you have been, you must go back. The Original Chili Half-Smoke is Bill Cosby's favorite – and mine, too. Try out the Chili Cheese Fries and maybe a milkshake. No matter what time of the day you go, there will be a line. Take the Metro to U Street and you're there. You can also order anything to go, in case you have a chili craving later on.
5. Blue Duck Tavern for Brunch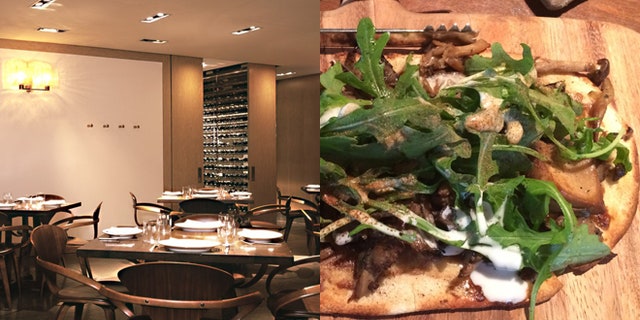 If you're a brunch enthusiast, the white-tablecloth Blue Duck Tavern in the Park Hyatt on 24th and M Street is the place to go. What's most interesting about this spacious, upscale American tavern is the open pantry and kitchen that you can see from different areas of the restaurant. Try the Baby Kale Salad, Roasted Wild Mushroom Flatbread, Belgian Waffle with Nutella Pistachio and Raspberry and the Hash Brown Potato with Foie Gras Mousse.
6. Mockingbird Hill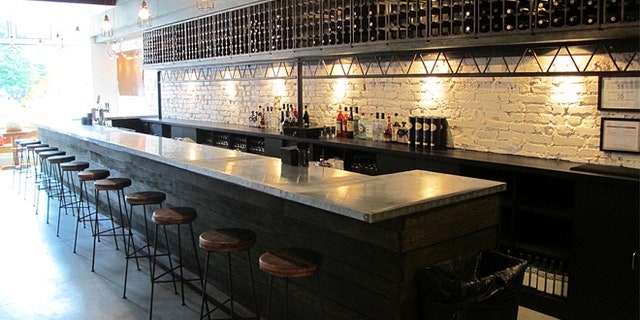 Located in Washington's Shaw neighborhood, the focus at Mockingbird Hill is ham (there are seven choices, several of which are locally sourced) and sherry (there are 54 on the menu). They also have some delicious small plates that pair perfectly with their sherry selection. Try the Pork Shoulder Terrine, Pickled Quail Eggs and Trout Roe and the American Ham Sampler.