6 quick and easy drinks to start the day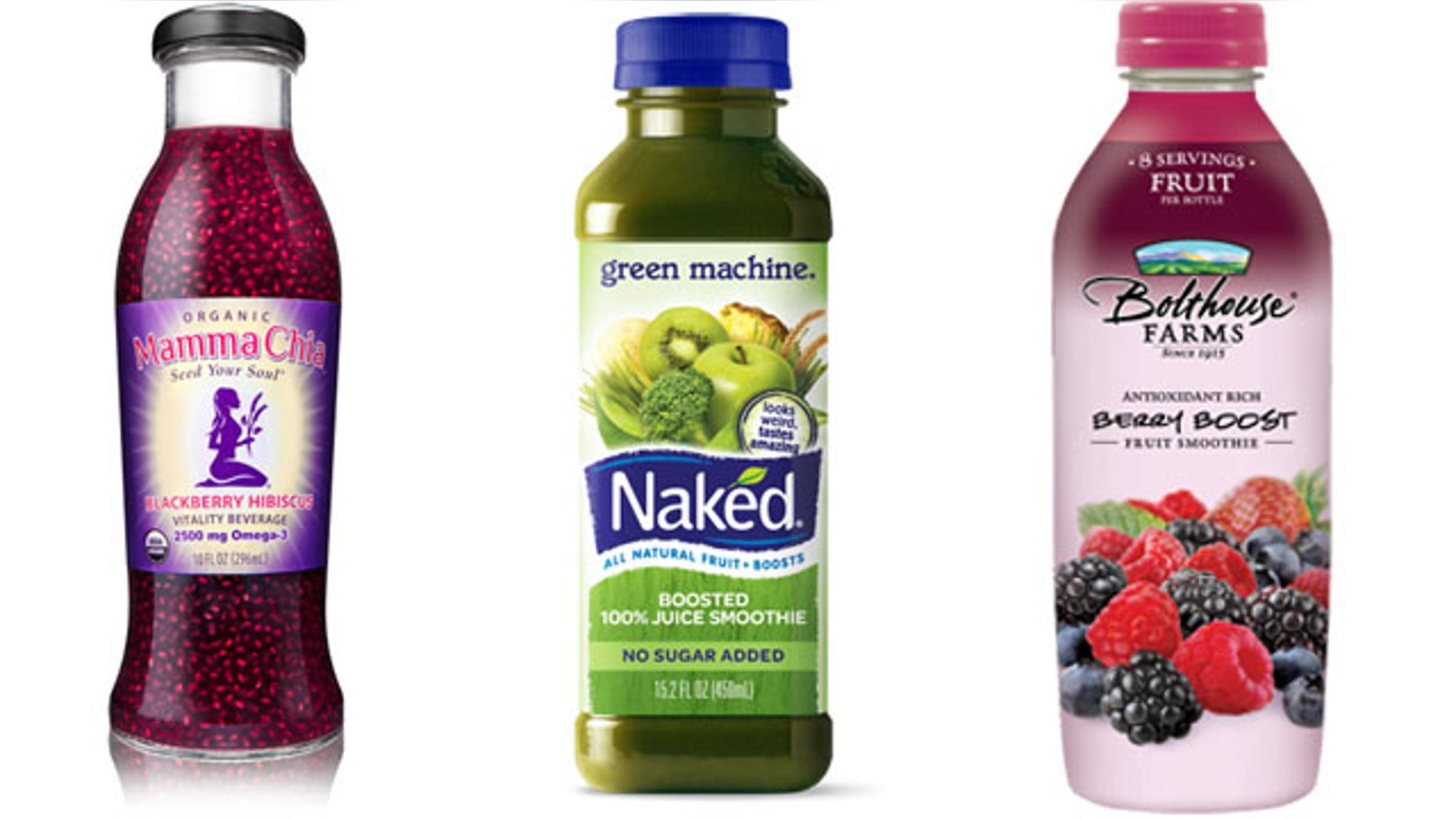 Breakfast is important — moms have said it from the beginning, doctors can't stress it enough, and health-conscious friends love to remind us of it.
But no matter how many times or ways it's said — and how true it is — if you're not a breakfast person, the fact of the matter is that it can be tough to make time for a meal at the start of the day. Which is why, for this particular group of people, the quickest and easiest options are the most desirable.
Fortunately, for those of us that prefer breakfast in a to-go cup, there are plenty of good, healthy drinks that can be made ahead or in the morning, or even picked up from the local supermarket — things like filling, energy-boosting smoothies and vitamin-rich herbal teas. And if all else fails, and the drive-thru route is the only solution, there are still good options available, ranging from fresh fruit juices to low-calorie coffee drinks.
Read on to check out recipes, supermarket finds, and on-the-go drinks perfect for breaking your bad breakfast habit.
In recent years, coconut water has garnered a lot of attention and popularity as a sports and energy drink. While some prefer the taste of Vita Coco, another popular brand, Zico was one nutritionist Sandra Frank's top pick in Bon Appétit's coconut water taste test. Consider this electrolyte-rich, low-calorie drink if you're a fan of morning workouts.
This is one drink that doesn't benefit from the old adage that we eat with our eyes first. It's true — the dark green juice smoothie isn't much to look at (the makers even admit it on the label), but it doesn't taste like liquid salad if that's what you're thinking. The blend of apples, banana, kiwi, and mango does a good job of sweetening up the drink's other healthful ingredients like energy-boosting spirulina, spinach, and wheatgrass.
Chia seeds (yes, the same ones in the Chia Pet you bought in 1994) have taken off in popularity as a high-protein, fiber-rich supplement. They're a great natural source of energy, and when placed in liquid the seeds expand and develop a slightly chewy texture (think of bubble tea). If you don't feel like experimenting with your own homemade version, pick up this new bottled fruit juice and chia seed drink for a healthful boost.
Bolthouse Berry Boost Smoothie
If you can't quite commit to the green juice (or at least want an alternative to keep your options varied), try this berry-packed smoothie. Consuming antioxidant-rich foods has been recommended to help provide energy, as antioxidants target the chemicals in our body that lead to fatigue and illness
Jamba Juice Fresh Orange Carrot Banana Juice
This drink, from the chain's newly launched line of fresh juices, is slightly sweet and clocks in at a modest 160 calories for the 16-ounce size. As for the blend's benefits, carrots are good for increasing vitality and vigor, while oranges provide a quick energy boost.
Smoothie King "Make it Skinny" Coffee Smoothie Mocha
In this simple blend of coffee, skim milk, protein blend, and turbinado sugar, there are only 160 calories in the 20-ounce "make it skinny" variety. Or, if you want a non-coffee option, try the "make it skinny" Green Tea Tango, which is made with matcha green tea and comes in at less than 200 calories for the 20-ounce size.
Click here to see more.
More from The Daily Meal
15 Great Bars for Drinking Outside
The World's Most Expensive Wine and Spirits
How to Order Wine without Sounding Stupid