6 of the world's most expensive chocolates
Most couture chocolates feature a little je ne sais quoi. Sprinkled with flakes of 24-karat gold, or stuffed with a French truffle, or crafted from rare, exquisitely sourced cacao, they will not be found in your typical box of heart-shaped chocolates.
From Switzerland to Connecticut, from France to Ecuador, here are some of the world's most expensive chocolates, many from the world's most famous chocolatiers.
1. To'ak Chocolate's 2014-harvest 50-gram bar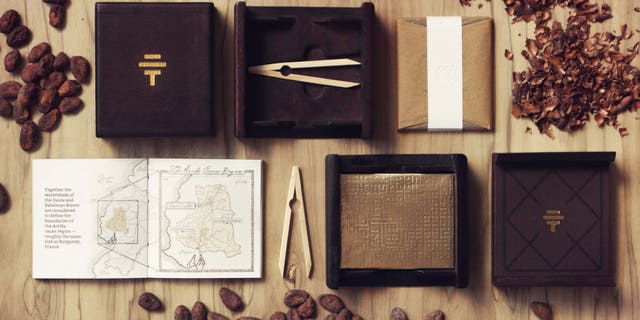 How much: $260
Only 574 bars of this Fair Trade, USDA-organic, 81-percent dark chocolate were made from the 2014 harvest, and each comes packaged with a 116-page booklet in a Spanish elm box engraved with the bar number. It's a love letter from To'ak co-founder Jerry Toth, a Chicago native who has a house in Ecuador. It was there that he got the idea for To'ak, the cacao culled from a 1,000-acre forest featuring trees that survived the 1916 "Witch's Broom" disease, a fungi-causing deformity that makes the tree grow clusters of shoots by fungi that look like brooms.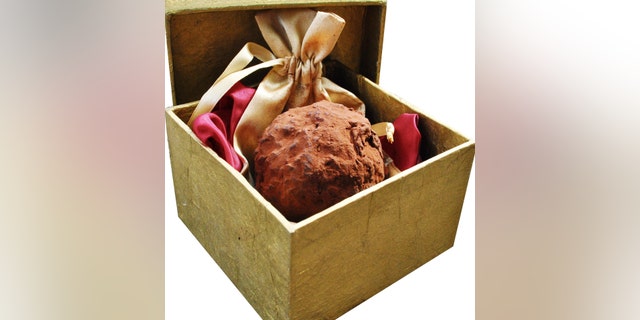 2. Knipschildt Chocolatier's Madeline truffle
How much: $250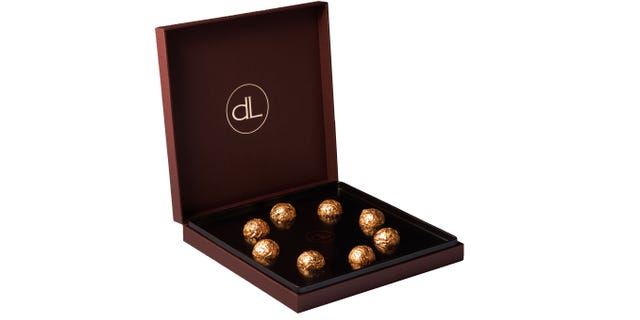 Stuffed with a French Perigord truffle and crafted from 71-percent single-bean Ecuadorean dark-chocolate, this 1.5-ounce truffle is the Norwalk, Conn., chocolatier's highest-priced delicacy. A rich cream infused with vanilla pods and Italian truffle oil is folded into the ganache for 24 hours, but the real gem in this chocolate is the truffle, which sells at $1,000 per pound.
3. DeLafée of Switzerland's Gold Chocolate Box (8 chocolates)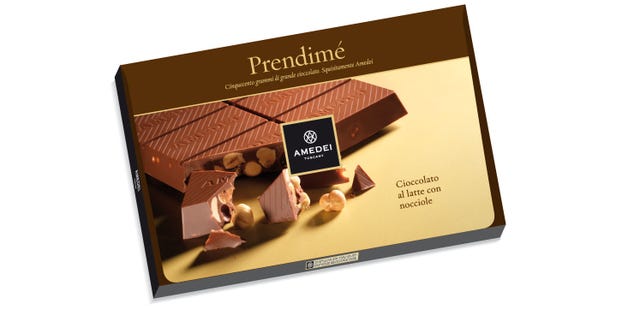 How much: $330
Edible 24-karat gold flakes are wrapped into the chocolate, but that's not the only gold in this goodie. It comes with a gold coin from the Swiss national bank that was minted between 1910 and 1920 and is valued at $133. Another reason for the steep price is craftsmanship. "We apply each gold leaf by hand," the chocolatier says. Then it goes a step further by packaging it in a silk-draped wood box.
4. Amedei's Prendimé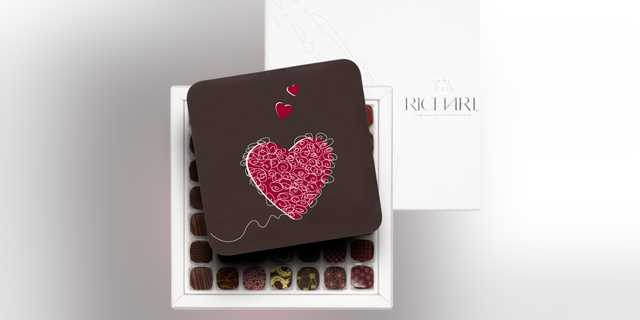 How much: $55
This chocolate is crafted in Tuscany by Cecilia Tessieri, the world's first female master chocolatier, but Americans can scoop up these 500-gram (17.5 ounce) bars in New York City's Union Square or by mail order. You're expected to pull this out after dinner as a statement piece — followed by a sampling, of course. It's available in dark chocolate (with or without almonds or hazelnuts), milk chocolate and white chocolate (with hazelnuts).
5. Richart's Intense Valentine Gourmet Chocolates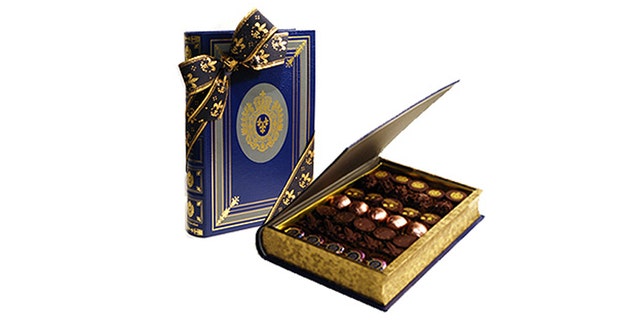 How much: $77 for 49 chocolates
Paying $77 for 49 chocolates from this French chocolatier is a bargain. Each piece — in a shell of Venezuelan 73-percent dark chocolate and featuring Criollo cacao — flaunts one of seven aromas: balsam, roasted, fruity, citrus, floral, spicy and herbal. Also included is a 73-percent dark chocolate plaque to declare one's love, and to nibble in tandem.
6. Debauve & Gallais's Le Livre
How Much: $550
To commemorate this French chocolatier's 200th anniversaire in 2000, "Le Livre" (book, in French) debuted. Thirty-five chocolates (a mix of ganaches and pralines) are arranged in a gold-embossed leather box that resembles a handsome book, more like an encyclopedia. Fifteen years later, this beauty is still in the chocolatier's portfolio, which also features truffles, bonbons, hot-chocolate chips, white-chocolate bars and "Pistoles De Marie Antoinettes" (gold coins).