5 things you didn't know about Five Guys
If you're a burger fan, you most likely have strong feelings about Five Guys. Some are cultishly devoted to its never-frozen burgers and heaping piles of fries, while others deride it as too greasy and too expensive.
But whether you like it or not, you have to admit that Five Guys has made quite an impact on the national fast food burger scene.
Five Guys was founded by husband-and-wife team Jerry and Janie Murrell in 1986. The first location was located inside the Westmont Shopping Center in Arlington, Virginia (it closed in 2013), and the chain expanded slowly-- opening just four more by 2001. But in 2003 the Murrells decided to franchise, and the chain took off; by the end of 2004 more than 300 locations had either opened or were in development.
Like its rival In-N-Out, the menu at Five Guys is quite small: burgers, hot dogs, fries, and a handful of sandwiches cobbled together from what's on hand (like grilled cheese and vegetable sandwiches), along with free peanuts and, in most locations, those cool Coke Freestyle machines that let you create thousands of soda combinations. A handful of locations serve breakfast items like bacon, egg, and cheese sandwiches.
It's hard out there for a burger chain these days, thanks to such a huge amount of competition and the fact that burgers and fries are really unhealthy. But Five Guys is still going strong, and doesn't appear to be slowing down any time soon.
1. The "Five Guys" are the founders' sons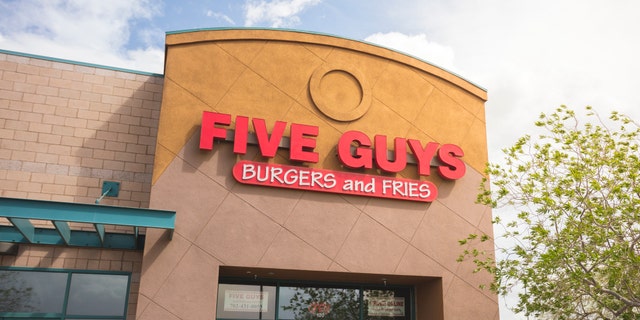 The "five guys" the name refers to were originally founder Jerry Murrell and his four sons, Jim, Matt, Chad, and Ben. When a fifth son, Tyler, was born in 1988 Jerry bequeathed the title of "fifth guy" to him. All five sons are involved with the company: Jim and Matt visit stores throughout the country, Chad oversees all training, Ben chooses franchisees, and Tyler oversees the bakery.
2. A former Redskins kicker played an active role in its expansion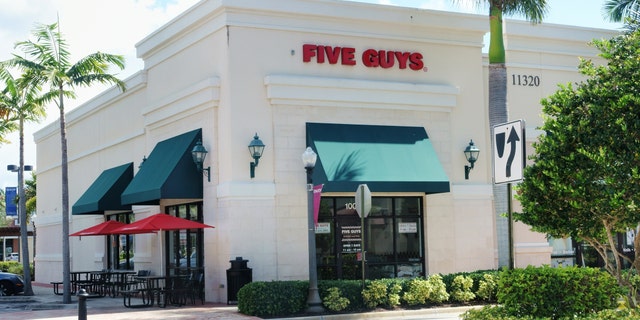 Mark Moseley is the best kicker in Washington Redskins history, and after his career ended he went to work for a franchise development company called Fransmart. He first got involved with Five Guys after the fledgling chain hired them to assist with their expansion, and Moseley did such a good job that the chain ended its relationship with Fransmart and hired Moseley to be its full-time director of franchise development, a position he still holds.
3. It had one of the most rapid fast food expansions ever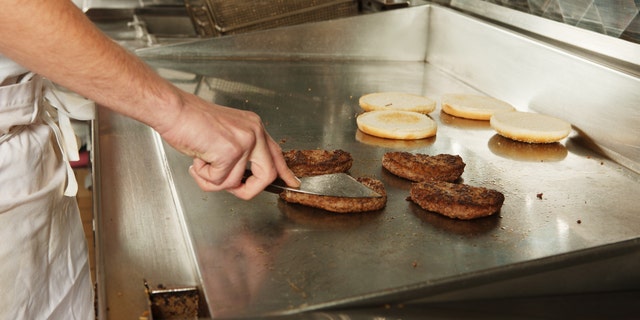 Five Guys' expansion was astronomical. Within one year of it first offering franchises in 2003, more than 300 had been sold. By 2012, more than 1,000 locations had opened.
More from The Daily Meal
Five Guys Review Gets R&B Remix
Shake Shack and Five Guys Takes on Europe, with Mixed Results
Is a Brooklyn Five Guys the Barclays Center's First Casualty?
Customizable Milkshakes Coming Soon to Five Guys
4. The first UK location opened the day before Shake Shack did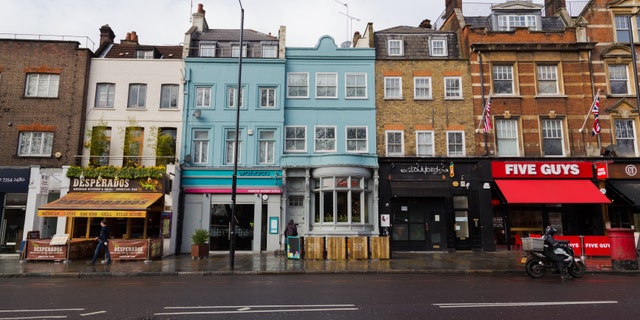 Oddly enough, both Five Guys and Shake Shack opened their first U.K. locations within one day of each other. The locations are a few blocks apart from one another, on Long Acre in London's Covent Garden.
5. You're not allowed to take the free peanuts with you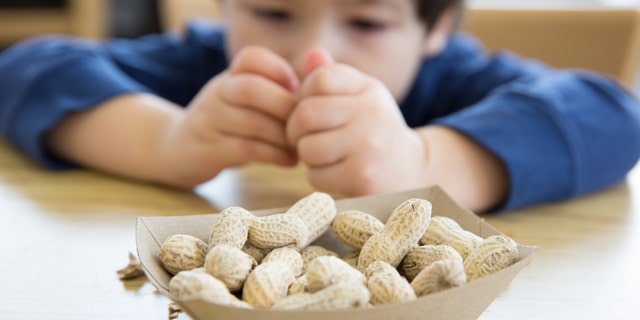 You can eat all the free peanuts you can handle while you're on premises, but you're not allowed to take them outside. "Although it is rare that a casual encounter with peanuts will cause an allergic reaction," the chain says on its website, "we want to limit the risk of someone unknowingly coming into contact with peanuts."
6. Its buns are much eggier than the average fast food bun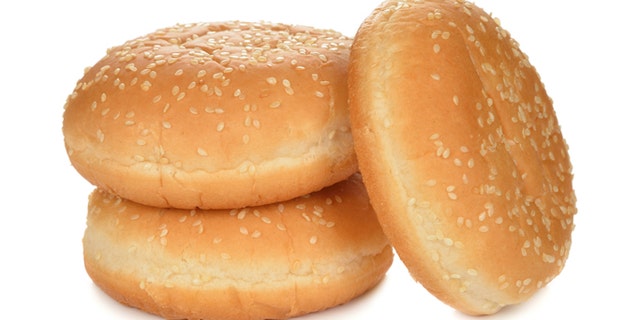 If you notice something a little different about the buns at Five Guys than the ones at other burger chains, you're right: They contain almost twice as many eggs as standard buns, and also leave out the chemicals and dough conditioners found in other buns. The only ingredients in the buns are flour, eggs, milk, sugar, water, salt, oil, yeast, and sesame seeds.