5 best value rye whiskies
Once overlooked in favor of its sweeter sibling, Bourbon, rye whiskey has been enjoying a renaissance of late, popping up on drink menus across the country.
Spicier than its Kentucky counterpart, rye gives a distinct kick to classic cocktails like Old-Fashioneds or Manhattans; however, each of the spirits on our list can be enjoyed straight up. If you're looking to add a quality rye to your liquor cabinet, take a look at Gayot's top picks to find complex, hand-crafted varieties that hearken back to the old days of American distilling.
1. George Dickel Rye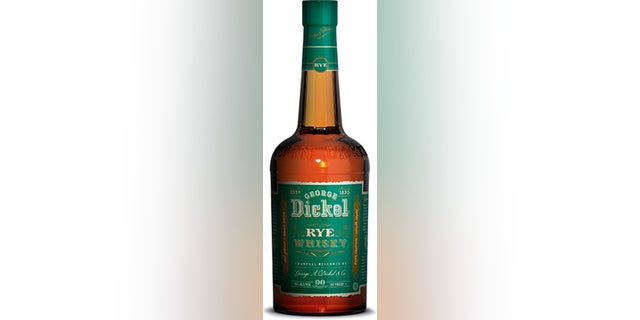 This spicy rye begins with a 95 percent rye mash bill and ends with the Lincoln County Process, which filters the whiskey through its proprietary sugar maple charcoal. It is both chilled and filtered before bottling for a fresh and complex nose that includes Thai lemongrass, pineapple, cedar, oak, caramel, a touch of menthol and cherry. The palate is even more complex, with a flavor profile that grows to include a cereal graininess coupled with rye spice, vanilla, fennel and a little citrus. A finish of roasted nuts, hot cinnamon stick and chocolate mint provides a robust ending to a delicious whiskey. This 90-proof, five-year-old rye will drink well beyond its years.
Price: $25
2. Michter's US*1 Single Barrel Straight Rye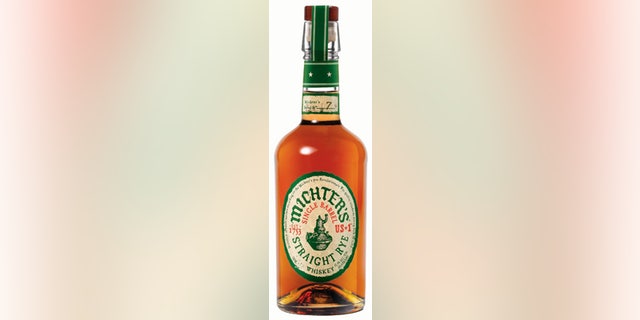 Legend has it that the recipe for Michter's Straight Rye dates back to 1753. The lifestyle and palate of America in the 1750s was far more rustic than it is today, and life itself more brutal and challenging. The consumers of the day wanted an uncomplicated, strong, spicy and hearty rye. Today, there are few traditional ryes with a heritage and flavor profile so true to our country's history. This is a no-nonsense drink, due to the utilization of sheared rye, which concentrates the grain's flavors during fermentation. With an amber brown color, the nose pops with intensity well beyond what the 84.8 proof on the label suggests. The sweet corn is apparent along with some rich dark stone fruits and a little vanilla and caramel, but the spiciness of the rye dominates. When tasting Michter's, the flavors of black pepper, vanilla and caramel start out strong while finishing with a small bite, some coconut and a lovely sweetness.
Price: $48
3. Willett 4-Year-Old Single Barrel Rye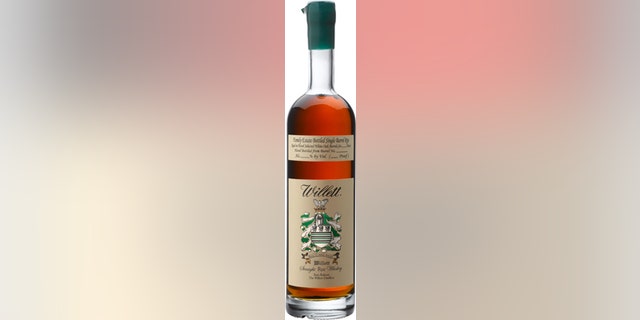 Willett 4-Year-Old Single Barrel Rye is a glimpse into the magic of what a whiskey can be when crafted by the hands of a true master — in this case, Even Kulsveen of Kentucky Bourbon Distillers. With an inviting orange-brown hue, the nose is lively and young with a hint of mint, pumpernickel bread, a touch of green and grain. This is engulfed in a candied brown sugary cinnamon and maple amalgamation of flavors. It is quite strong at 110 proof, with a minty vanilla and oak focus followed by a strikingly long and very warm finish. With the apparent attention to detail, every batch is a true small batch and each label bears its barrel number. Age statements on other products may be older, but this expression is proof that young whiskeys can still be sophisticated.
Price: $48
4. Prichard's Rye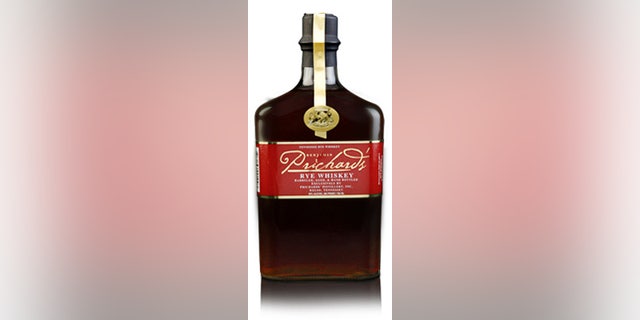 Founded by Master Distiller Phil Prichard in 1997, Prichard's Rye is produced in the first new distillery built in Tennessee since Prohibition. Phil's ancestor Benjamin left his still to his son Enoch in 1822 in his will, so there's a long history of whiskey making in the family. Within the new building, the rye is distilled in copper pot stills like Granddaddy Benjamin used to employ. The mash bill is high in sugar due to the white corn added to the rye. The rich, dark amber color gives way to a nose of tobacco, cinnamon, vanilla and nutmeg. The smooth palate adds toffee and chocolate, finishing like a warm campfire with a touch of charred vanilla. Prichard's Rye is an authentic taste of American history.
Price: $51
5. WhistlePig 100/100 Straight Rye Whiskey
The Master Distiller for Maker's Mark for more than fourteen years, Dave Pickerell sought to make the best rye whisky in the world. If he didn't succeed, he's pretty darn close; this is the best 100 percent rye whisky from Canada we have ever tasted. WhistlePig is distilled in Canada from 100 percent Canadian rye grain, but bottled in Vermont, USA at 100 proof. It is rich with American influences, as you would imagine. The heavy barrel influences on the color, nose and palate are closer to some aromas normally associated with Bourbon. The heavier char, the rich vanilla and toasted Thai-chili spiciness come through in an elegant and balanced manner. An alternating clove-nutmeg-cinnamon coalition tickles the palate while the finish is among the smoothest ever experienced in a rye.
Price: $62
Discover more of the best rye whiskeys
More from Gayot.com