23-karat gold chocolate bacon is a real thing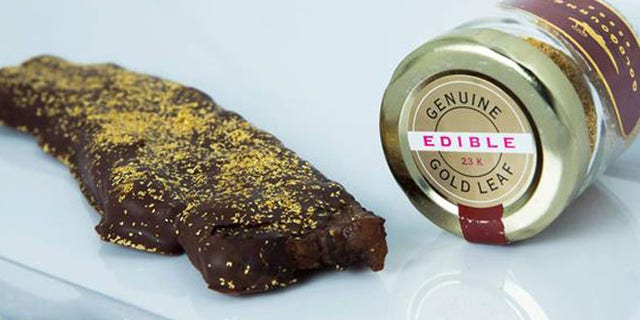 Listen up bacon lovers. The true test of your passion has arrived: gilded, chocolate covered bacon. That's right, 23k gold chocolate bacon is a real thing and you can own it.
The new porcine delicacy is the masterful work of Wesley Klein at the New York food store Baconery, tagline "Bacon meets Bakery. Their love child: Baconery."
"Like a mad scientist, I spent months in the kitchen with breakfast chefs, pastry chefs, and more, until we stumbled upon the exact formula for infusing these two ingredients into the perfect culinary combination," writes Klein, referring to the marriage of sweet treats and savory bacon.

Klein's gold bacon combines Nueske's cherrywood-smoked bacon, Guittard semisweet dark chocolate and 23-karat edible gold flakes. The gilded dessert goes for $39.99 a pack and is available for order online at Baconery.
For those afflicted with a bacon obsession, this classy take on the bacon craze may be worth an investment, if only for the gold.