13 awesome ice cream sundaes
We hate to say it, but it's become harder and harder to impress guests in recent years due to the huge surge of DIY and hosting tips available through sites like Pinterest. Entertaining has become a trend and, don't get us wrong, we're all about it, but this summer we're going to make an entertaining statement and it all starts with ice cream.
Yes, you read right — we're going to wow you with some gorgeous, drool-worthy, going-to-create-a-mess-but-its-so-worth-it sundaes from some stellar parlors and shops across the country. Whether they're signature sundaes or creations built with a little help from customers, these sundaes are definitely more than OK in our mouths — er — books.
Our list features everything from triple-chocolate-scoop concoctions of decadence to creations inspired by a certain former Knicks power player, but we're keeping our lips sealed so you can take a look at them firsthand!
For more on summer's favorite treat, ice cream, check out our go-to guide!
1. Donut Extravaganza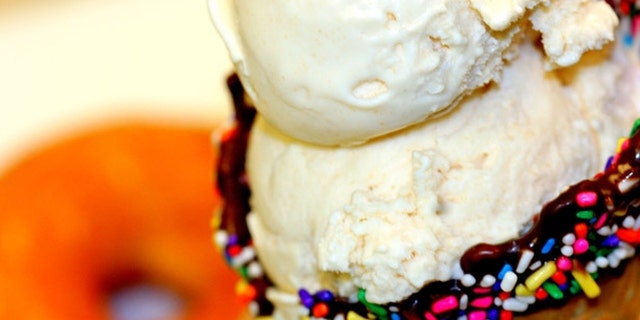 "Super duper, ultra premium densely textured, homemade ice cream is what Morelli's makes. Morelli's creates unique and exotic flavors, blending gourmet with fun and imagination—like this scoop with chunks of Krispy Kreme donuts blended in!"—Morelli's Ice Cream, Atlanta,GA
2. Magic at Molly's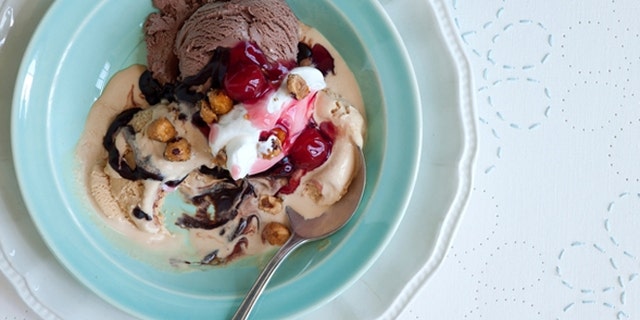 "Molly's Favorite Sundae is made with one scoop each of our Salted Caramel and Melted Chocolate ice creams and topped with hot fudge, candied hazelnuts, whipped cream, and a Chukar cherry. It's pretty awesome! Our Salted Caramel is extra salty and Melted Chocolate is super chocolaty and the two flavors are magic together." — Emilia Arnold, project manager, Molly Moon's Homemade Ice Cream, Seattle
3. Sticky Rice, Please!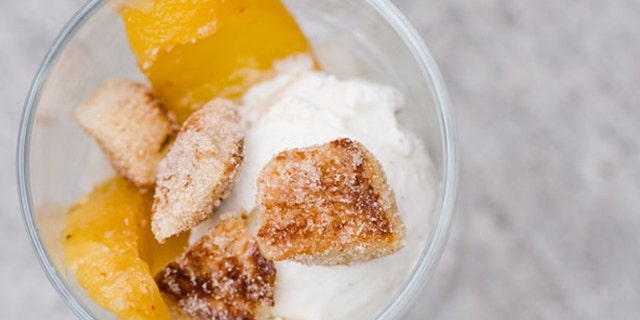 "One of the Salt & Straw favorite sundaes, especially for summer, is the Sticky Rice Sundae. It contains rum caramel bananas on a bed of sweet sticky rice, vanilla ice cream, and house-made cinnamon croutons. Andy Ricker of Pok Pok taught [us] his secrets on making sticky rice for the sundae." — Salt & Straw, Portland, Ore.
4. Patriotic Scoop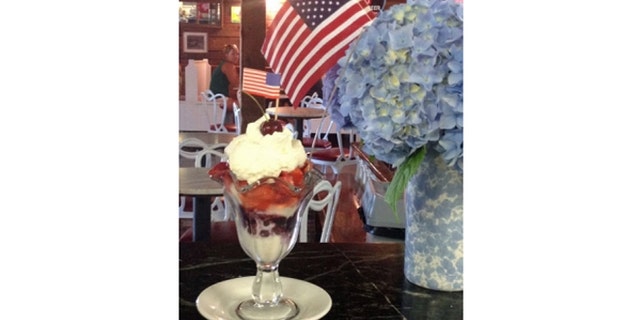 "A popular sundae featured in July is the 'Red, White and Blue Sundae,' [with] vanilla ice cream, blueberries, [and] more vanilla ice cream topped with strawberries, whipped cream, and a flag." — Paul Endres, Sundae School, Cape Cod, Mass.
5. Here's to You, Dad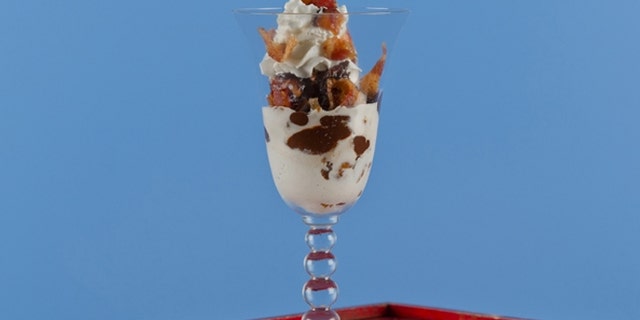 "This is the Man-Day' we made it in honor of Father's Day. It's Jack Daniels ice cream, handmade hot fudge, and caramelized bacon pieces." — Linda Parker, owner, Mount Desert Island Ice Cream, Bar Harbor, Maine
6. The Works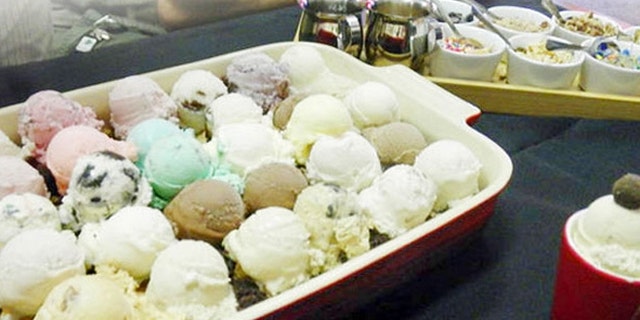 "Perfect for parties, our most outrageous sundae is called the Hot Dish. It's got waffle cone pieces, 32 of our Izzy scoops, sauces, toppings, and more." — Shannon Leach, catering manager, Izzy's Ice Cream Café, Saint Paul, Minn.
See all 13 sundaes at The Daily Meal
More from The Daily Meal
10 Best Classic Ice Cream Parlors
19 Ice Creams You've Never Tried
25 Best Ice Cream Parlors in the World