You don't need one day to celebrate the sweetness of watermelon--but it helps. Monday, Aug. 3 is National Watermelon Day, so if you're at a loss for different ways to use it (besides a seed-spitting contest) check out these mouth-watering recipes to keep you cool and refreshed.
1. Watermelon and Peppadew Salad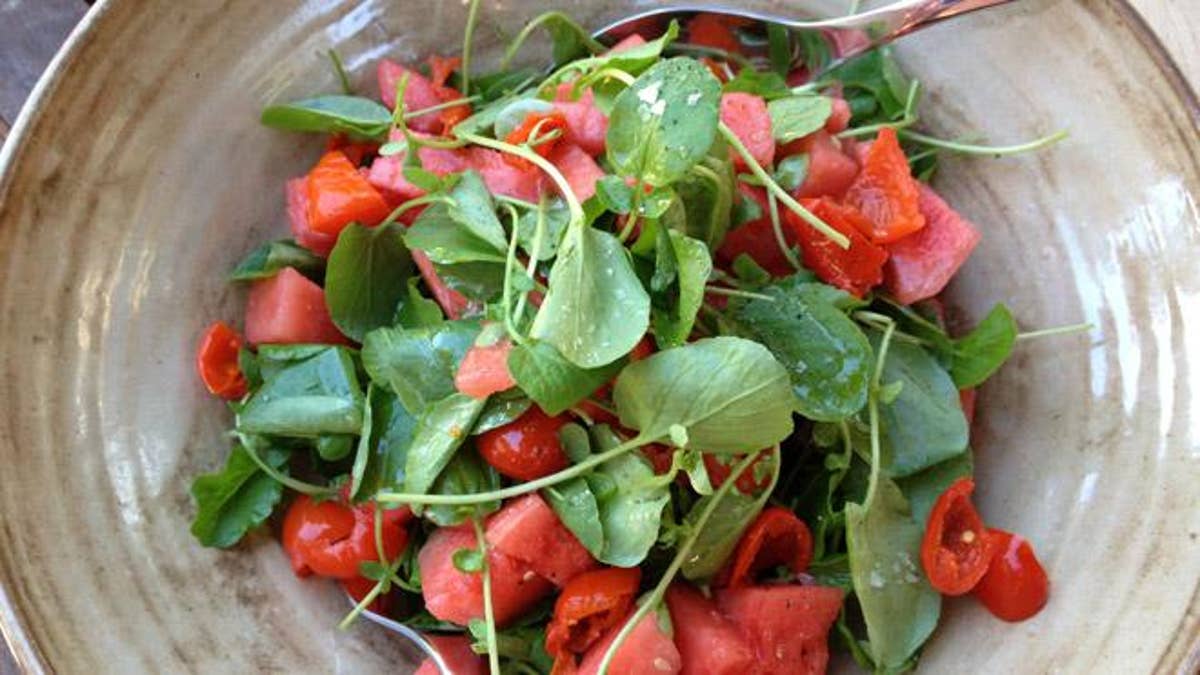 Peppadew is the brand name of sweet piquanté peppers grown in the Limpopo province of South Africa. These mildly spicy, pickled, cherry-sized peppers are available in store deli sections near the olives. They're fabulous to have on hand for any party (they're great with cheese, stuffed or even thrown on the grill) and pair well with watermelon's sweet juiciness.
Watermelon and Peppadew Salad Recipe
2. Spicy Watermelon Margarita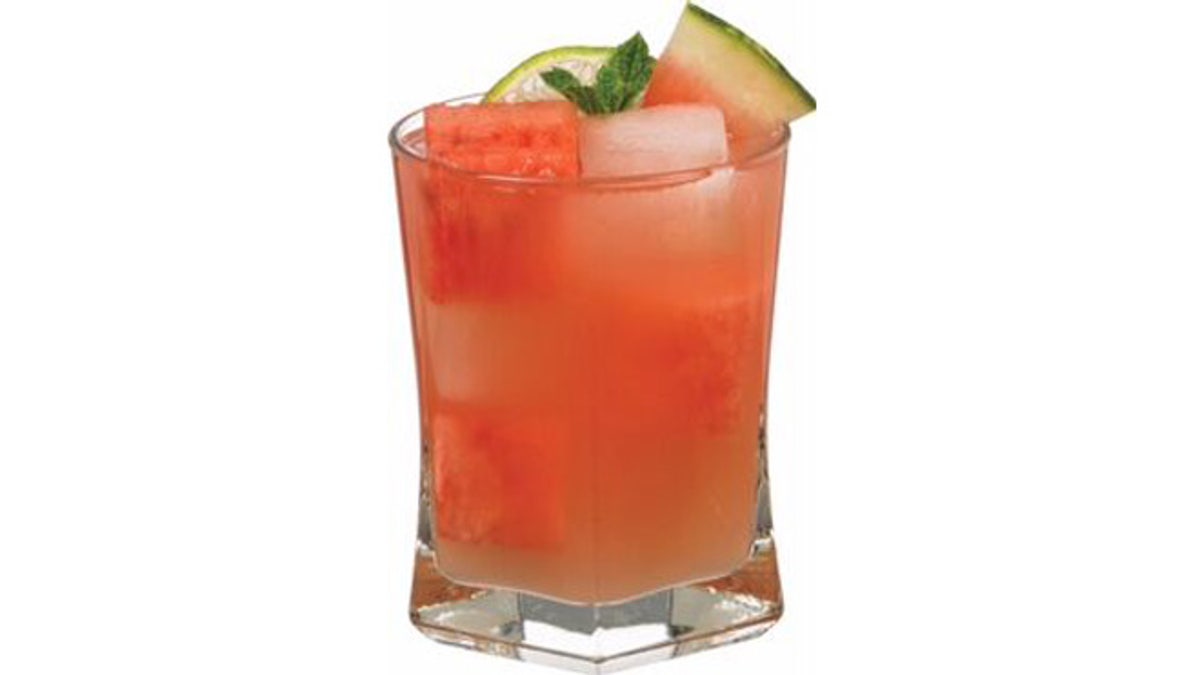 Mix fresh watermelon, Master of Mixes Margarita Mix, its Watermelon Daiquiri/Margarita Mix and Arta Tequila to make this one-of-a-kind drink.
Spicy Watermelon Margarita Recipe
3. Watermelon Sparkler Punch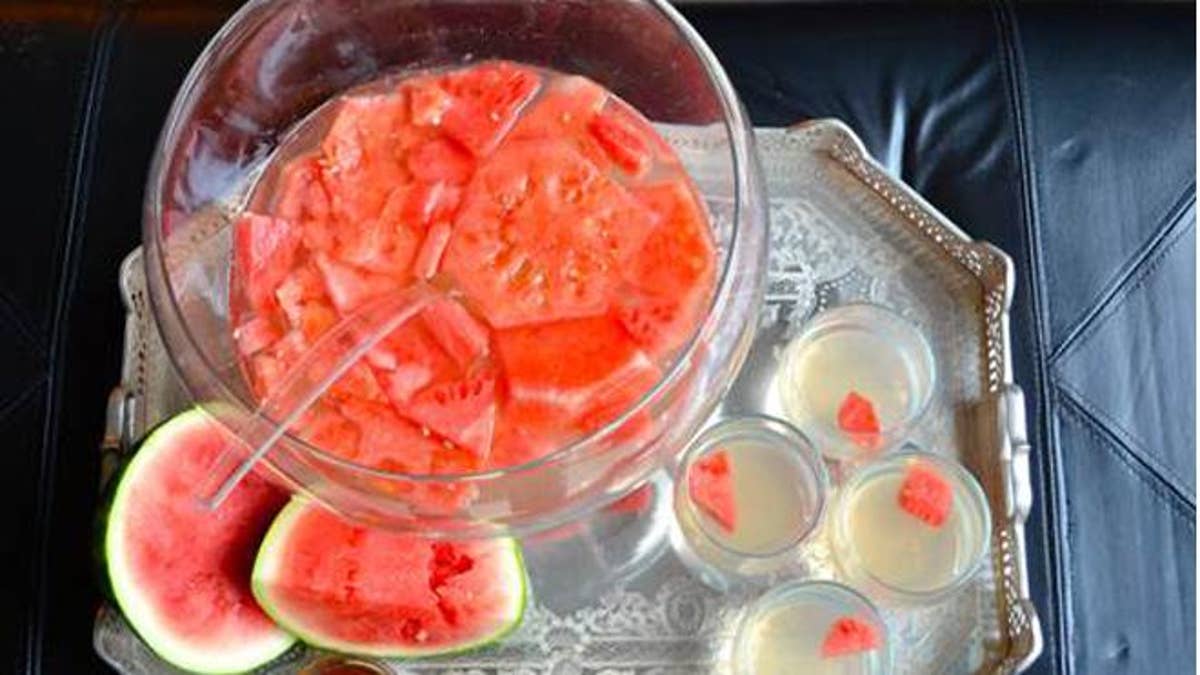 Nothing says summer like watermelon…and for anyone who likes to entertain, a good punch recipe is a must. NOLET'S Silver from the Nolet family, and creators of Ketel One Vodka, is not your typical gin. Instead of juniper, it gives off floral and fruit notes – specifically Turkish Rose, Peach and Raspberry – which makes great cocktails for both gin lovers and those who are new to the spirit.
NOLET'S Silver Watermelon Sparkler Punch Recipe
4. Spicy Watermelon Salad with Feta and Basil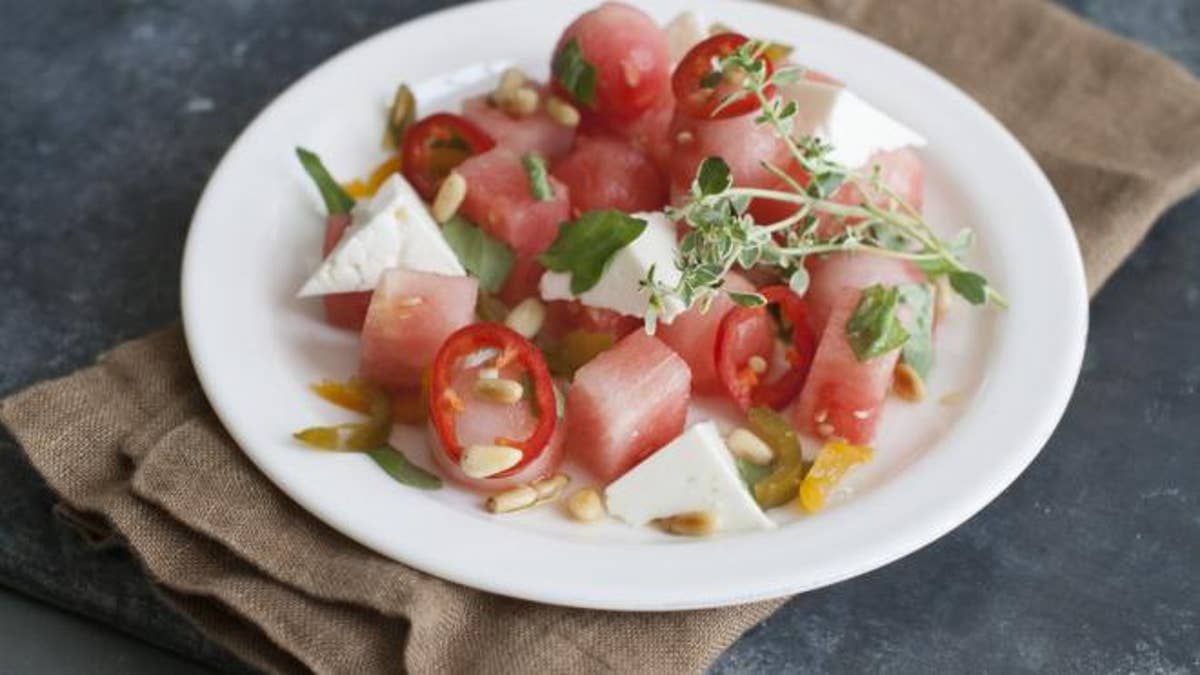 Watermelon's sweet, crunchy flavor lends itself surprisingly well to salads, and this simple recipe for spicy watermelon salad with feta cheese and basil is a great start. But improvise as you see fit.
Spicy Watermelon Salad with Feta and Basil Recipe
5. Watermelon Feta Mint Skewers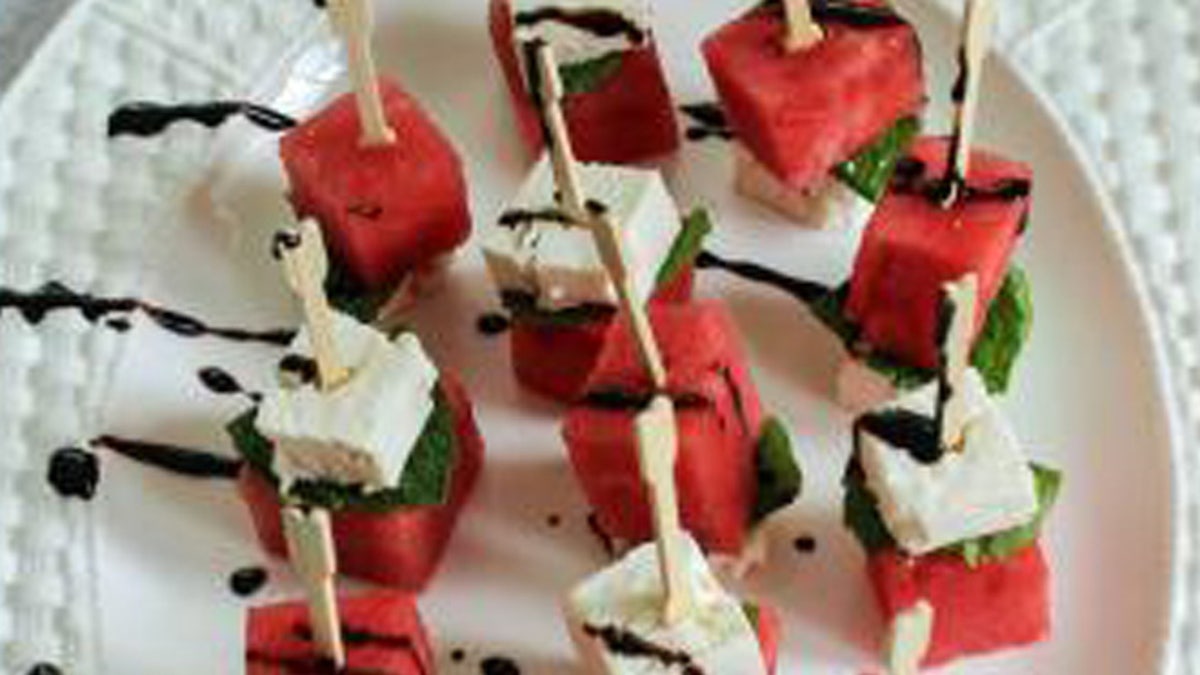 Watermelon feta mint skewers are a crowd favorite and they're one of the easiest appetizer recipes around. Just slide them on bamboo skewers and watch them disappear.
Watermelon Feta Mint Skewers Recipe
6. Watermelon Wine Spritz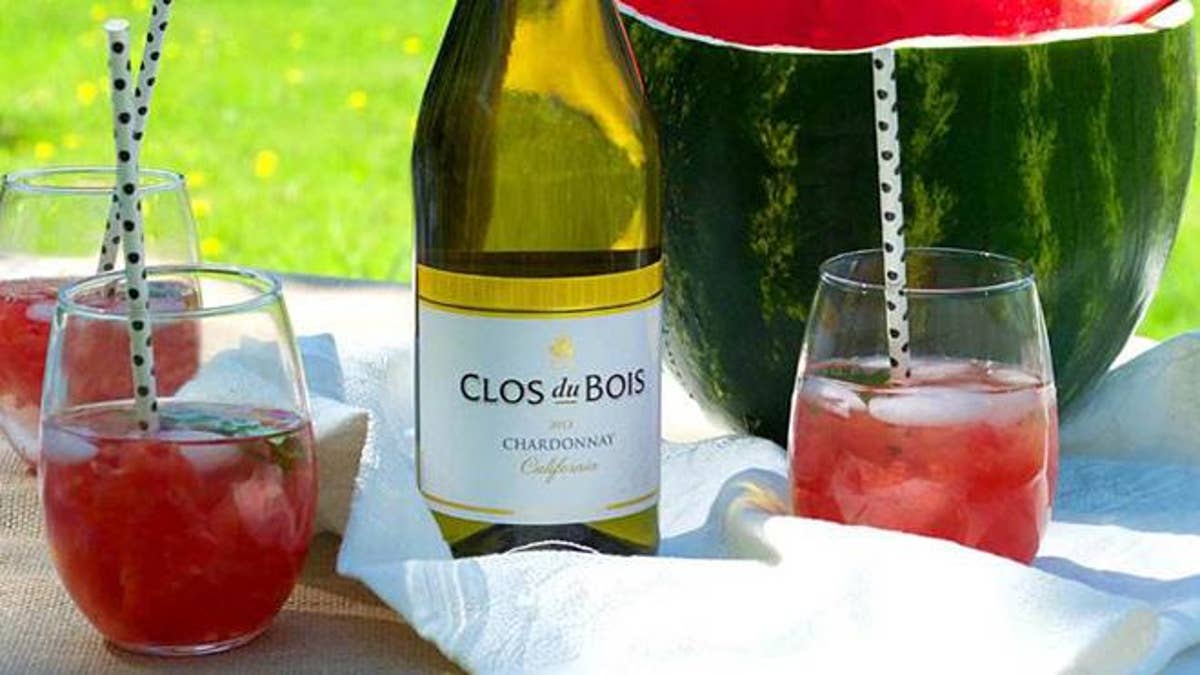 Jung Lee's Watermelon Wine Spritz is a delicious and refreshing cocktail perfect for pleasing any crowd. Combine Clos du Bois 2013 California chardonnay --or your favorite white wine-- with watermelon juice, mint and club soda.
Clos du Bois Watermelon Wine Spritz Recipe
7. Watermelon Salad with Arugula, Goat Cheese, and Candied Walnuts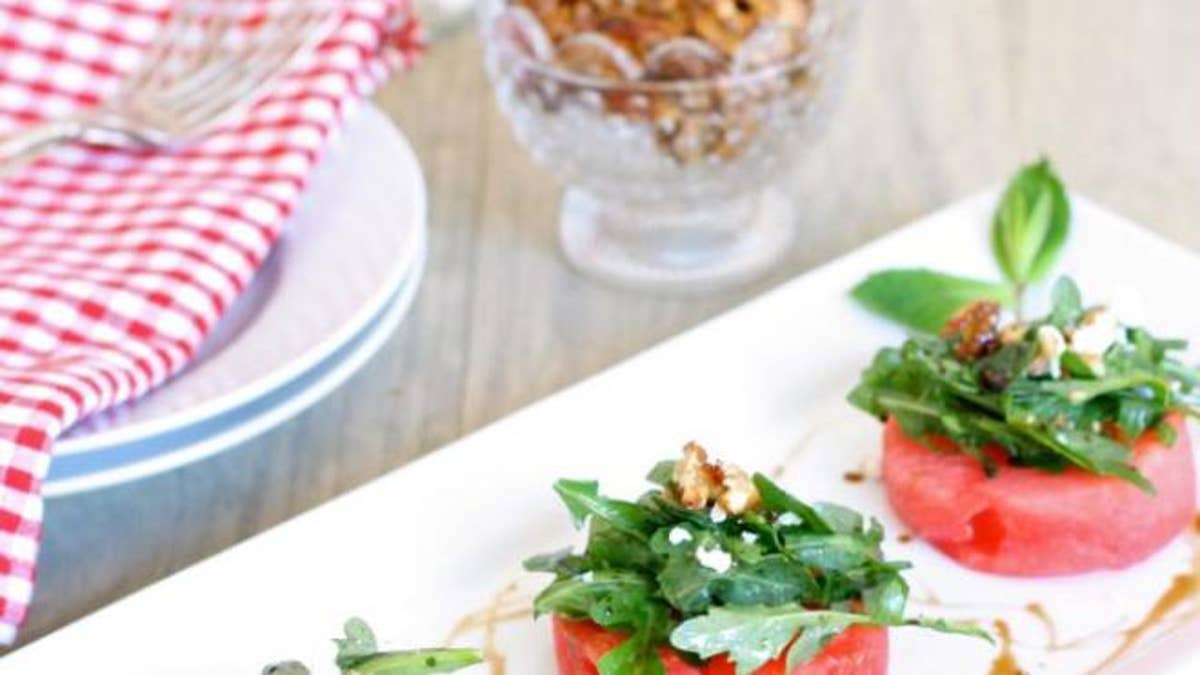 This is a simple salad to make, but the flavors and textures are complex and delicious. The watermelon lends a subtle sweetness to the peppery arugula and rich goat cheese, and the spiced candied walnuts give it the perfect crunch.
Watermelon Salad with Arugula, Goat Cheese, and Candied Walnuts Recipe
8. Watermelon Garden Punch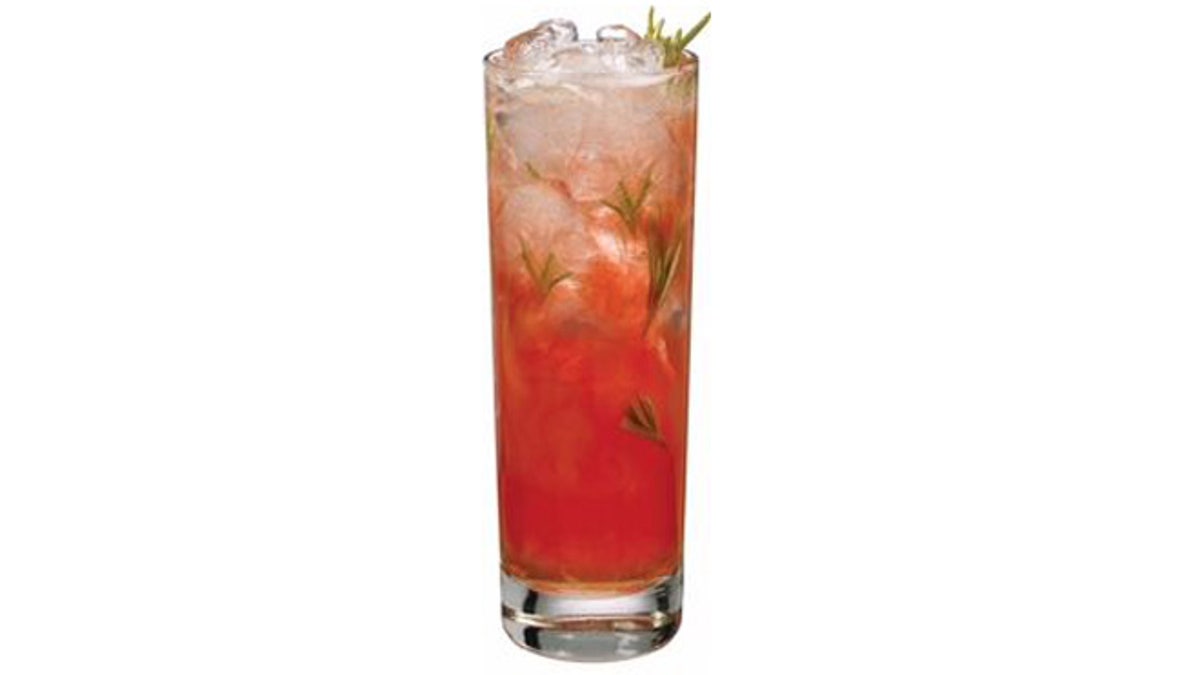 The delicious drink gets a kick from Arta Tequila,Master of Mixes Mojito Mix and their Watermelon Daiquiri/Margarita Mix.
Watermelon Garden Punch Recipe
9. Watermelon Ice Cubes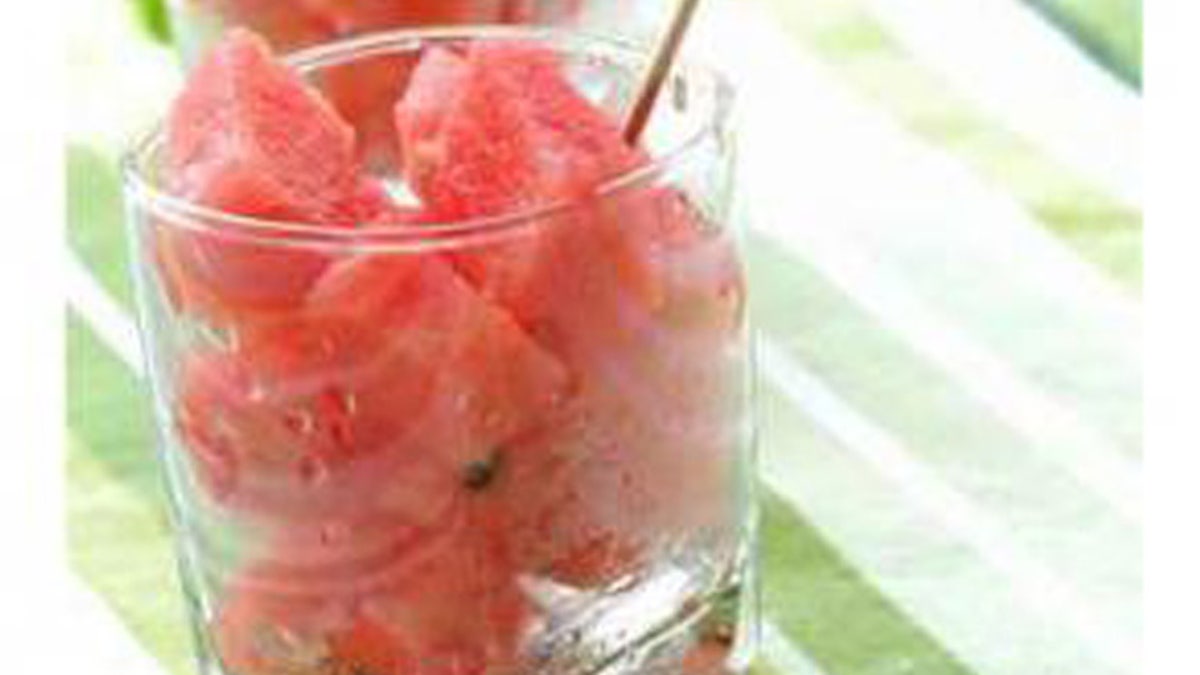 Don't make ice cubes with just water. These are awesome in lemonade, ginger ale, plain or flavored seltzer water, even orange soda. They can also add a nice summer touch to gin and tonics and margaritas.
10. Watermelon Juice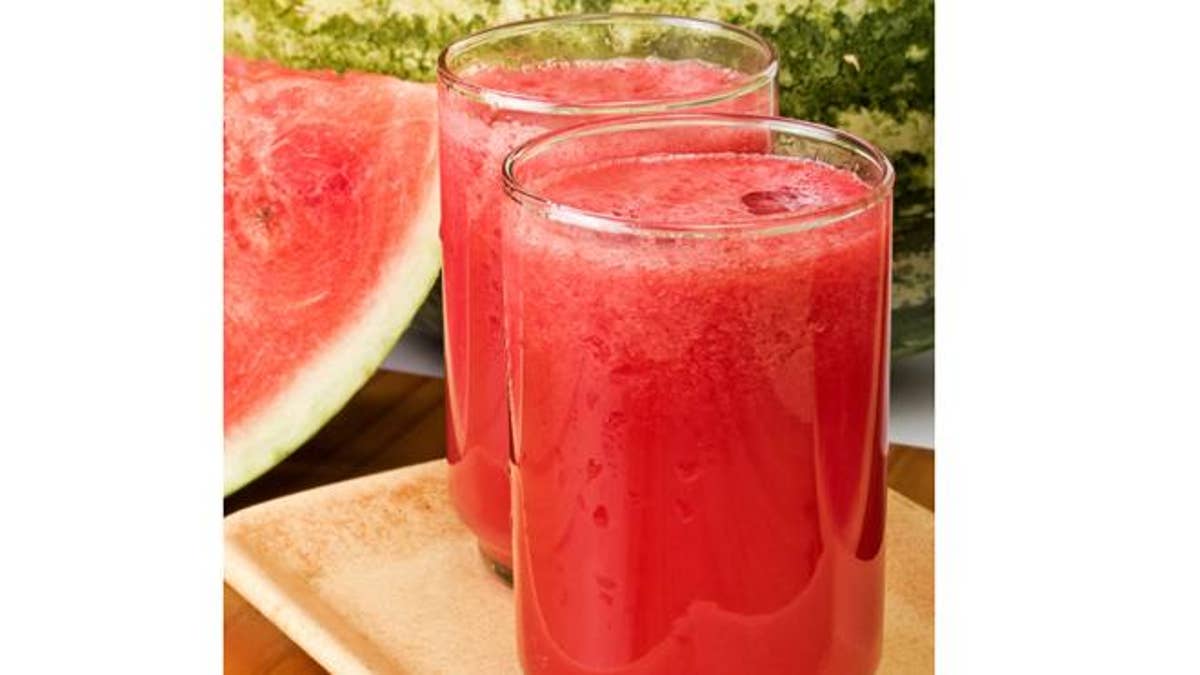 On a hot summer day, there's nothing like a pitcher of sweet, refreshing watermelon juice to keep you hydrated.
11. Icy-Spicy Watermelon Soup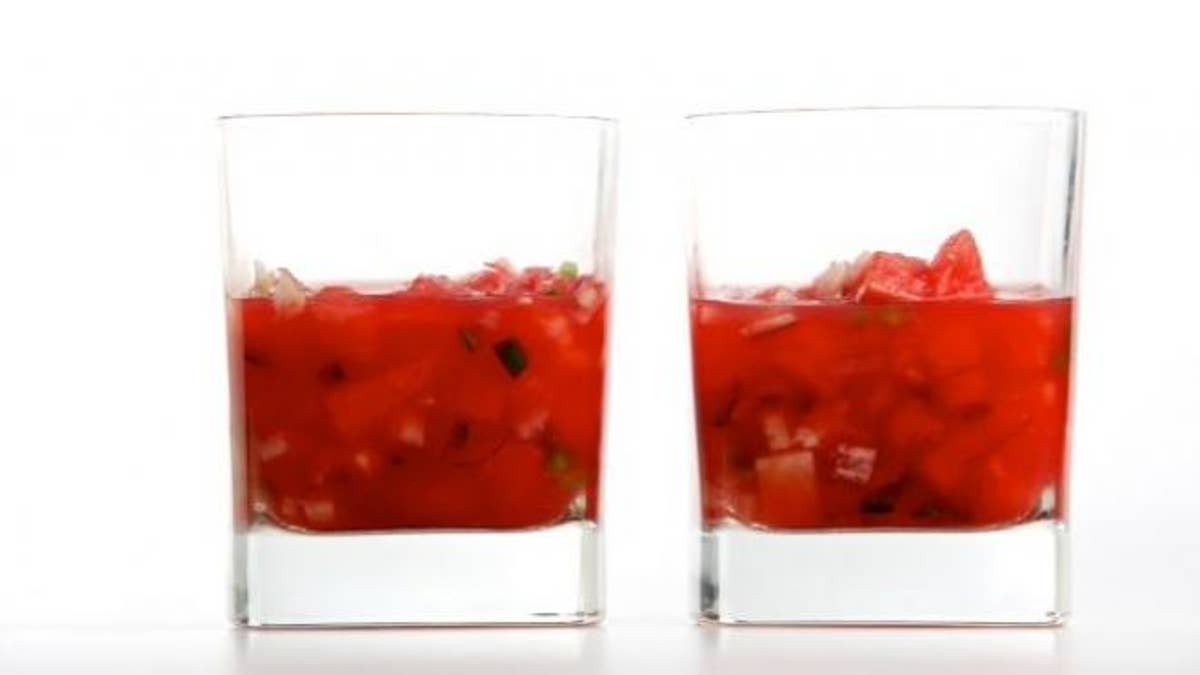 Here's a no-cook "salad soup" to keep in mind for the dog days of summer. It's naturally low-fat and vegetarian.
Icy-Spicy Watermelon Soup Recipe
12. Head Above Watermelon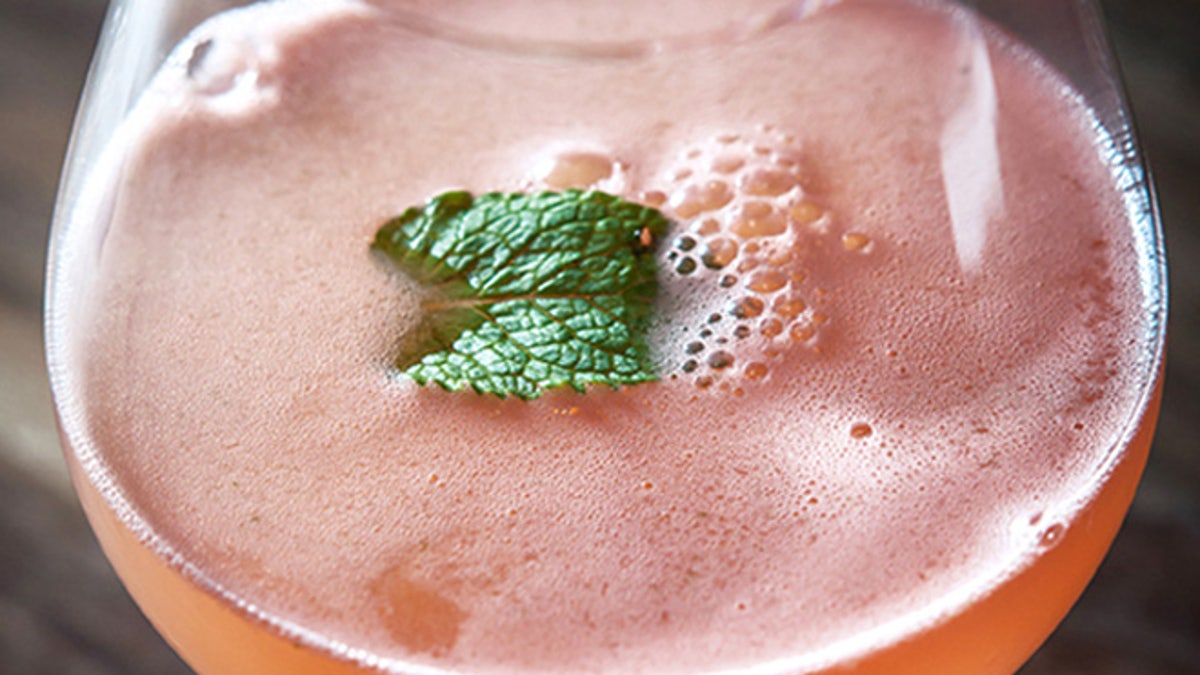 This festive watermelon and lime drink is made with Casamigos Blanco tequila and Allagash Hefeweizen beer. It's the perfect combination for a tangy and sweet treat.