11 wacky non-edible gifts for foodies
Can't decide what to get your favorite foodie?
That artisanal cheese may melt in the package and after a few bites, the memory of pricey macarons will wear off. Give him a gift that will last beyond a few bites.
These weird, wacky and downright funny gifts is sure to make your food-loving friend or family member smile on Christmas Day-- and for the rest of the year.
1. Pun-filled gift cards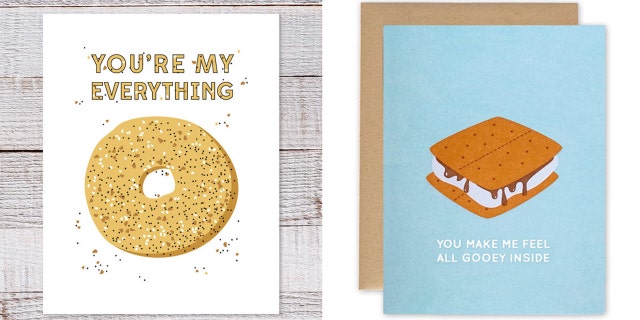 These cute and funny gift cards from Fishcake Design Studio will brighten anyone's day. There are designs for bagel lovers, pizza lovers, sweets lovers and more. These cards are printed on cotton paper, and include a kraft envelope.
Price: 3 handmade cards for $15
2. Aunt Sadie's BLT Candle Set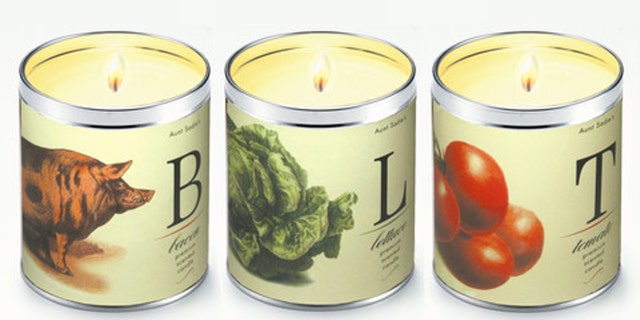 Enjoy the smell of this succulent sandwich without the hassle of actually needing to cook. Aunt Sadie has several candles for the distinguished food lover-- including Backyard BBQ, Birthday Cake, Pumpkin Spice and Apple Pie-- but this signature scent comes together in perfect savory olfactory harmony.
3. Super realistic sushi smartphone case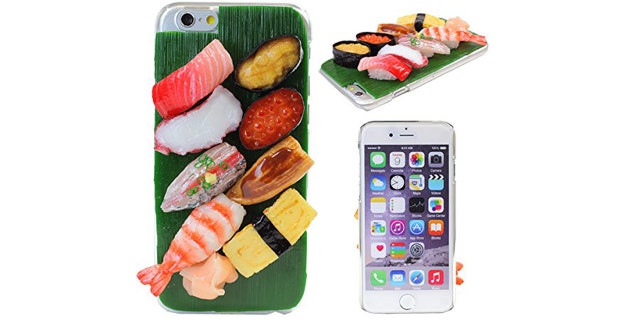 Part work of art, part protective phone covering, this hyper-realistic sushi platter iPhone case is the perfect gift of the lady or lad in your life that's always at the sushi bar.
4. Giant pizza pool floaties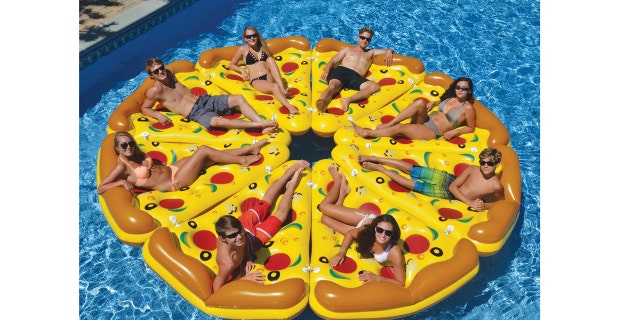 Who needs a cheeseburger in paradise when you can have pizza in a pool? These giant pizza floaties from Swimline connect to form one epic floating pie. Have soaking up some rays alone or join a friend for the ultimate aquatic pizza party.
Price: $39.99 each (discounts available on multiple orders)
5. Hyper realistic food-shaped hand soaps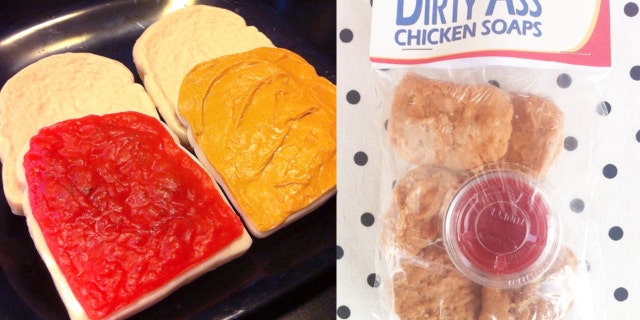 These insanely realistic hand soaps look so real, you should probably warn guests before putting them out. These hand poured soups are vegan with all natural colorings and fragrances. But if you don't want to smell like a chicken nugget, probably best to go with something sweet like s'mores or Swedish fish.
6. New In-N-Out Burger apparel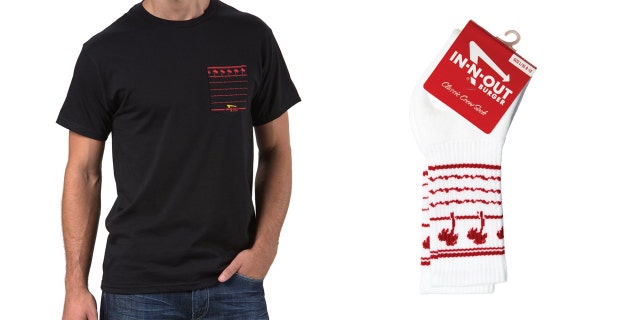 The California-based burger chain with a cult-like following recently expanded its apparel line. From swanky socks to new T-shirts, give your fast food lover a taste of the West Coast.
Price: Black Pocket T-Shirt, Drink Cup Socks - $13.95 each
7. Ice cream high heels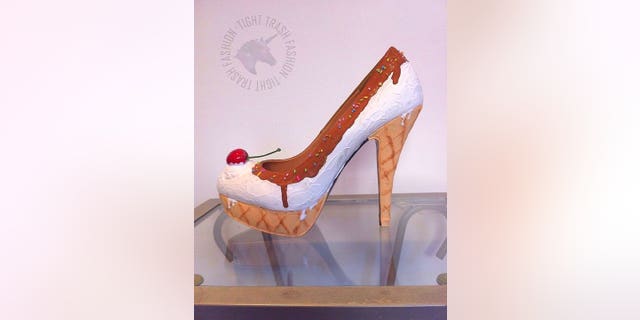 I scream, you scream, we all scream-- for these fabulous ice cream platforms. Made in the U.K., these handpainted stems are whipped up with sprinkles, sparkles and more. A must for the foodie with an outgoing personality.
8. Candy flavored chapstick set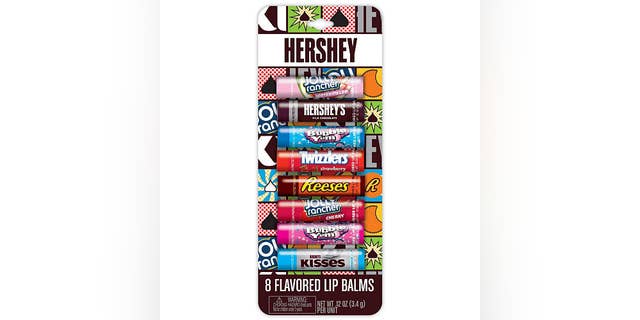 All of the sweetness without the calories. Enjoy the smell of Jolly Ranchers, Bubble Yum, Hershey's and Twizzlers right on your lips with this scintillating pack of assorted flavored lip balms.
9. Gummy Bear Nightlight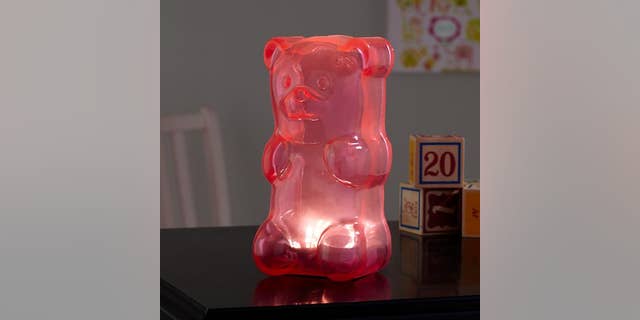 Light up the night with this classic gummy candy bear. Available in five different colors, nightlight is a great for kids or childlike adults who can't see well in the dark.
10. Sriracha Recipe Playing Cards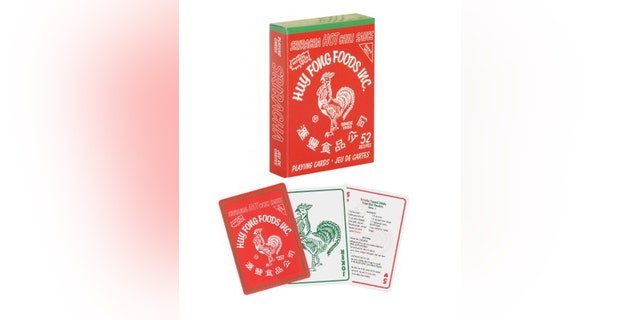 Who says you can't play with your food? Spice up game night with these dual function recipe cards. Enjoy 52 unique recipes-- all incorporating Sriracha sauce-- on a standard deck of French suit cards.
11. Foodie flash drives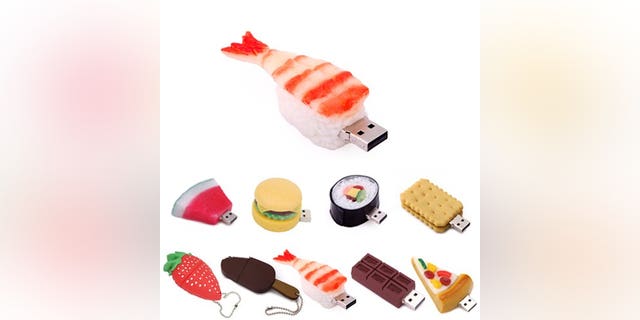 Never misplace a mini data drive again. These fun and functional stick drives come in assorted food shapes from pizza to a burger, sushi and chocolate.
Price: 4GB model $4.99; 8GB model $10.99