11 awesomely outrageous food gifts
We've seen some pretty extravagant dishes in 2014.
From ultimate dessert mashups to insanely expensive burgers—fine dining has reached new highs (or new lows if you're thinking of Mountain Dewritos).
If you're looking around for a last minute gift for the food lover on your list, try one of these off-the-wall gifts ideas. Need more help finding special delectable edibles for your sweetie? The new shopping app ShopFeed curates content from your favorite tastemakers, recommending picks from the sources you love right from your phone when you're already out and about.
These treats aren't just edible—they're works of art that just happen to be designed to be devoured.
1. 24k gold & champagne marshmallows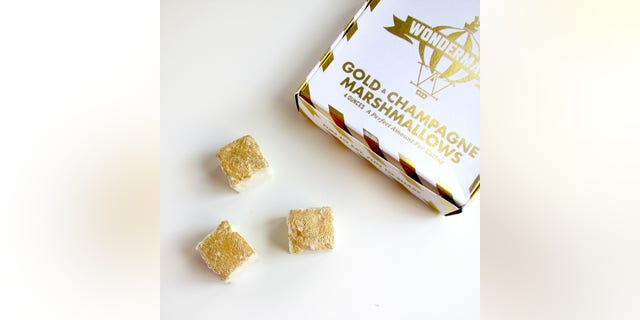 Make your cup of cocoa a bit of bling. These gilded marshmallows are infused with champagne and are as "light as air." The cubes can be toasted or eaten plain for a decadent winter-time treat. Use as a creative cocktail garnish or simply show them off to friends.
2. Animal dropping coffee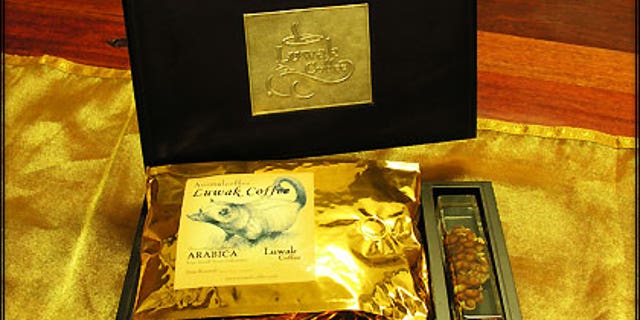 If you've got someone on your list who loves their coffee, treat them to the best this holiday season. Warning: A half pound bag will set you back over $100. And did we mention its made with animal droppings? Kopi Luwak is made from beans found in the droppings of the civet, a small catlike mammal native to Southeast Asia. It's known for its smooth chocolate-caramel-like taste (insert joke here), and is commonly referred to as the world's most expensive coffee.
Price: Kopi Luwak Coffee roasts start at $120 per half a pound
3. A steamer trunk of luxury chocolate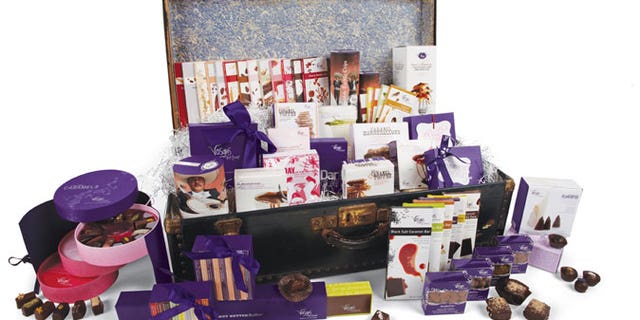 When your average truffle box just won't cut it, get the choco-holic in your life a full scale steamer trunk, filled with the most unique chocolate in the world. Each trunk is a vintage antique-- handpicked by Vosges founder Katrina Markoff. Feast on over 50 pounds of truffles, bars, covered pralines, toffees, marshmallows and more. After the sugar rush wears off, use your trunk to travel the globe.
4. Edible Cookie Play Dough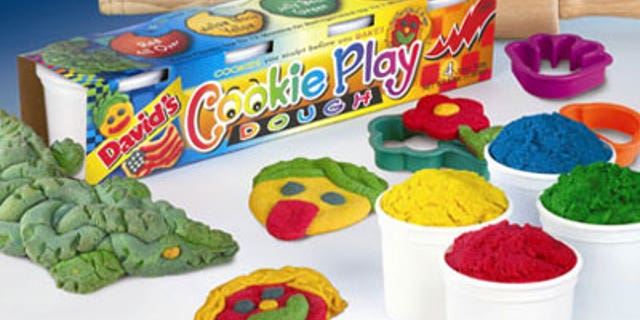 This colorful kit is perfect for the little tyke in your life who's already developed a taste for the food arts. Each set includes four basic colors-- but all can be mixed for endless combinations along the rainbow. Kids and adults will love sneaking a bite or two during playtime. Dough will keep frozen up to 6 months.
5. Sriracha beer
Sriracha. Beer. Yes it's real and yes you can have it for the holidays. Rogue Ales has combined two of the biggest things to happen to the food world recently in a new stout that's brewed with the original Huy Fong hot chili sauce. The recommend eating it with pizza, burgers, hot dogs or "anything you'd like to wash down with a spicy kick."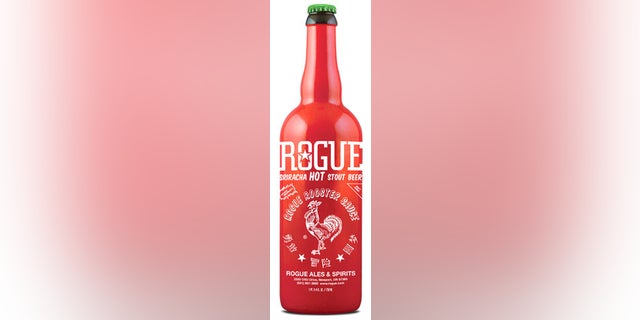 6. Carry-on cocktail kit
Cocktail purists know that nothing can ruin a good buzz more than a poorly made drink at 30,000 feet. Never suffer the injustice of a bad in-flight beverage with this pint-sized bartender kit. Each package includes sugar, aromatic bitters, a spoon-muddler and recipe card-- all within 3:1:1 regulations so you can get through airport security. All you need on board is a little gin or whiskey.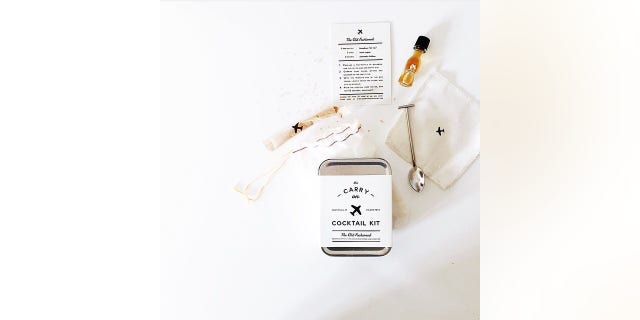 7. A custom Rice Krispie work of art
Rice Krispie couture is the name of the game for NYC-based food artist Jessica Siskin. She's been making her custom treats for nearly two years and now one can be yours. From personalized puppies, to sports team jerseys-- and well-known pop culture icons, she's molded it all. The lucky recipient of one of these treats is likely to become your new best friend.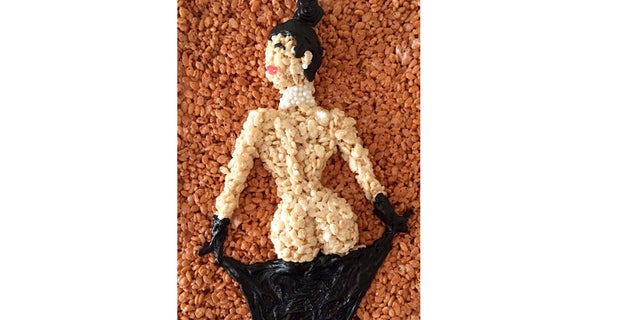 Price: Available upon request at Misterkrisp.com
8. Tanqueray No. 10 Imperial Cocktail Shaker
What do you get the gin lover in your life who has it all? More gin! This cocktail maker is a work of art crafted from cast iron, brass, copper and silver and shakes drinks in an elliptical fashion, not straight up and down. The price tag is hefty at $35,000, but Neiman Marcus will donate $5,000 of every shaker sold to The Heart of Neiman Marcus Foundation which supports youth arts education in communities across the country. A year's supply of gin and a cocktail crafting session for up to 20 guests with an expert bartender are included.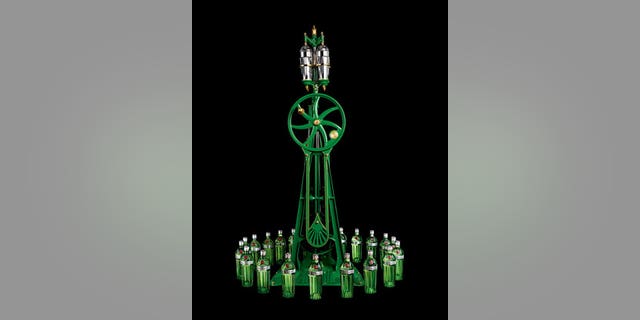 9. Couture olive oil
Supermarket shelves are rife with faux olive oils these days so make sure the cooks in your life have the real deal. Château d'Estoublon crafts quality oils from the finest Mediterranean harvests. But the standout is really the packaging. Their unique product look more like delicate perfume bottles than olive oils. Make sure your recipient knows not to spritz this potion before heading out for the day.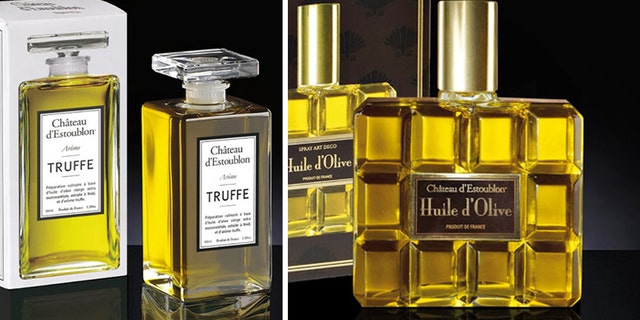 10. The Lamborghini of chickens
Don't be swindled by imitators who claim to sell authentic black chickens-- only the Indonesian Ayam Cemani is real deal. From beak to tail, tongue and feet, these chickens are so dark they almost look blue. Though sometimes kept as pets and revered as good luck in Southeast Asia, consuming one of these rare birds is also said to cure various ailments.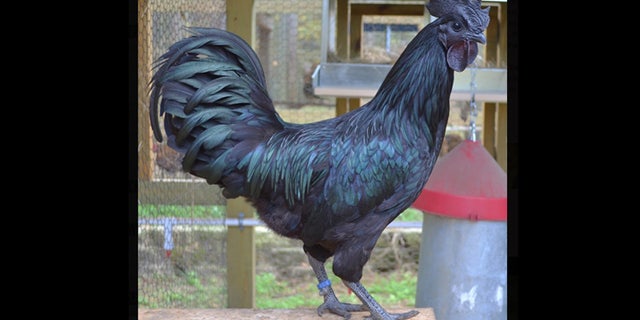 Price: $2,999 for a juvenile pair
11. Hunt for your own truffles
A shave or two of these prized fungi is hardly enough to satiate the most avid truffle lover. Why not take them on a one-of-a-kind excursion where they can pluck their own right from the earth? Castiglion del Bosco in Tuscany-- a luxury Italian resort-- offers its very own truffle hunting package. Each team gets a set or trained dogs, the real pros behind the whole truffle operation. Guides provided by the hotel speak limited English but that makes the experience more authentic. Afterwards, participate in a cooking class to learn the best way to whip your new score.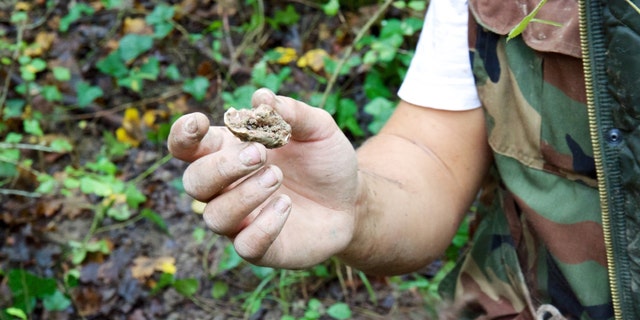 Price: Hotel stays start at $1,000 a night; $87 and up for truffles found on the tour.