10 Wines She'll Swoon For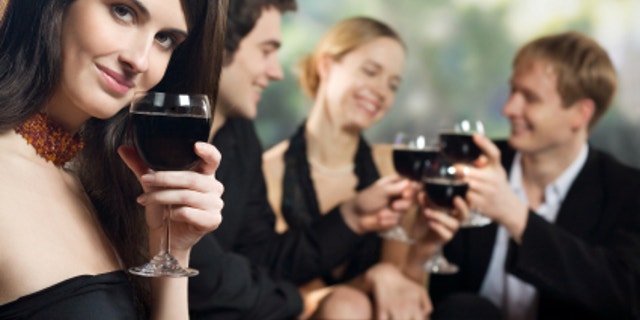 Wine is the perfect accompaniment to any date. So listen, guys, I'm about to let you in on a little secret. Here are 6 tips and 10 wines that are sure to please and impress the ladies.
Choose a date wine she'll love
Don't show up empty handed. When going over to a gal's abode, forget the flowers. Show you know a thing or two and bring a bottle of carefully chosen wine.
Do tell her something about the wine; don't recite lame facts like alcohol percentage or appellation. She'll get bored. Do tell the story behind the wine if you can get your hands on it (hint: go to the website).
Do toast and always look her in the eyes. Men often look down or up at the glassware. You are toasting the other person, to "good health," as the saying goes. If you have some words to say, such as "here's to an incredible person, so glad we met," then do it. It's always a good idea to end your toast with "Cheers," to close it with with a light touch. Keep the toast short yet sweet.
Easy pairings
Wines can work alone or with food. If the two of you are just going to chill at home, I'm about to let you in on a BIG secret. Come prepared… no not that way, gutter mind. Bring cheese, berries, apples. Get a gouda, a goat cheese, a sharp cheddar, blackberries, strawberries and an apple. Slice those babies up on a cutting board and voila! Pair this with a pinot noir (super versatile) and/or a Bordeaux-style wine.
Red wines she'll love
Here are some surefire winners, along with some of the tasting notes observed by the wine experts at Cork'd.
Sojourn Cellars Sonoma Coast Pinot Noir - "Cherry raspberry with lots of earthy, dark forest notes. Taste is rich and full with dark pinot fruit. Good acidity for food." … "One of the most delicious pinots I've ever had."
Caldwell Rocket Science Proprietary Red - "Blackberries, blueberries, vanilla, brown sugar... blueberry crisp in a glass." ... "Sweet chocolate gives way to a lingering taste of cherries."
Terlato Family Pinot Noir - "Really nice mouthfeel, lush and velvety. Lovely lingering finish." … "Smooth. Velvety start with an acidic finish at the end. It's peppery and soft on the tongue."
----------
More from Askmen.com
Restaurant Wine Lists: Wines You Can Rely On
----------
Can't-miss white wines
Boutari Moschofilero - "Lemon and daisies on the nose… Smooth acidity." … "Dried golden delicious apple meets fresh granny smith on the nose. Apple as well as lemon."
Johan Vineyards Pinot Gris Estate - "Smells sweet! Guava, papaya and sugarcane on the nose, balanced fruit" … "Pineapple, lemon and honey on the nose. Great acidity and minerality…"
Clif Family The Climber White Sauvignon Blanc - "On the nose it's clean and fresh with tangerine candy, melon and lime. Palate is fresh with medium plus body, moderate acidity."
Can't-miss date wines for a night at the movies
Movies and wine go together like chips and salsa. A good date wine can pair with everything from a romantic comedy to a horror flick. I'm suggesting heartier wines so you can curl up on the sofa and soak in the laughs and each other. What, you want to go out to a movie? Well, you didn't hear it from me, but throw that bottle into her bag with a couple of cups and a wine key. She'll be so blown away, she'll start sippin'.
Lamborn Family Vineyards "YeeHaw" Zinfandel - "Sage and spice; jubilee cherries." … "Lots of blue fruits on the nose. The palate has loads of fruit. Almost like blueberry pie filling. Solid tannins"
Delgadillo Cellars Cabernet Sauvignon - "Nose: stewed fruits, blackberry, blueberry. Taste: balanced, silky smooth. Solid finish." … "Nose: candied fruit covered with dirt. One of the best Napa Cabs."
Donelan Family Walker Vine Hill Vineyard Syrah - "Spicy, meaty. Hint of Keebler Grasshopper cookies after a few minutes. Great peppery dark chocolate fruit." … "Immediate explosion of deep and rich flavor."
Buoncristiani O.P.C. Proprietary Red - "Fleshy tannins, fills the palate with blue and black fruits, spice, vanilla, and anise. A complex, layered wine that is value for the price."