10 steps to a million dollar dream kitchen
Picture a limitless bank account at your disposal, where despite practicality or common sense, you have enough means to purchase anything that your heart desires, and no one is there to stop you or tell you no. Now think about designing your dream kitchen, and imagine all of the endless possibilities for the best and most expensive appliances, décor, and gadgets.
Need a little help? We thought you might, because while you may have the basic concept, color scheme, or layout of your kitchen imagined in your head, do you know what the best appliances to purchase are? What the highest qualities of materials are to decorate it with? Or how to put the finishing touches on the room with the best set of knives, cutlery, and serving ware?
We've all heard of the 1.6 million dollar kitchen, with its Swarovski crystal chandelier and copper refrigerator, but today we're designing the most expensive kitchen in your home, by providing you with start-to-finish options for everything from stovetops to glassware, dishwashers to toaster ovens, and everything in between.
Working with celebrated kitchen designer Deborah Krasner and New York City interior designer Kelly Cassidy, we covered every aspect of the kitchen to define how to build the most expensive one. From the tile backsplash and setting the perfect mood with lighting to providing you with the most luxurious cooking appliances available, we covered all of the necessities for a kitchen, with no penny spared. This list will make your mouth water without the mention of food, and will keep you buying those lottery tickets every day.
1. Cabinetry, Shelving, and Walk-In Pantry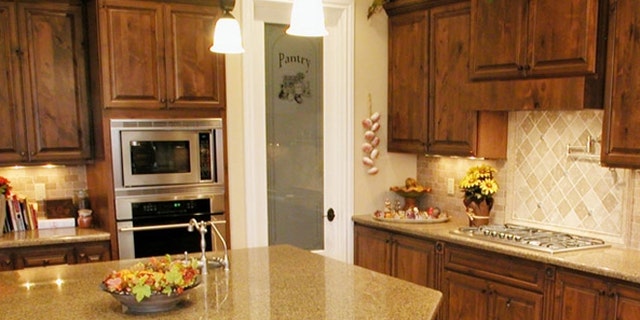 To start building your kitchen, you'll have to start with its bare skeleton — the cabinetry and pantries. Top-of-the-line firms such as Italian company Boffi and Germany's SieMatic offer beautiful options, both custom designs and premade models, which can cost you upward of $100,000.
2. Refrigerator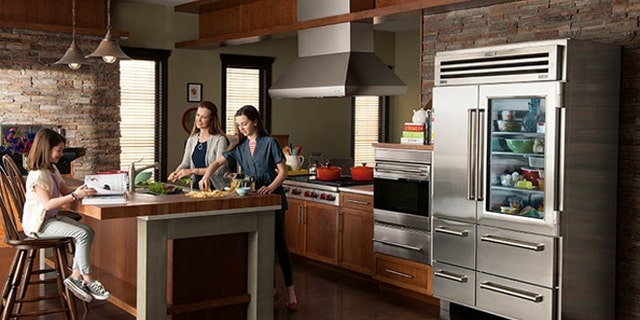 For storing your fruits and vegetables, Krasner and Cassidy suggest Sub-Zero as one of the highest-quality refrigerator lines — and one of the most expensive. Their Pro 48 Series with a glass door comes with a high price tag of almost $16,000, but spares nothing in terms of its features and amenities, such as a touch-and-glide crisper, spill-proof glass shelves, and an exterior temperature display.
3. Stovetop Range and Oven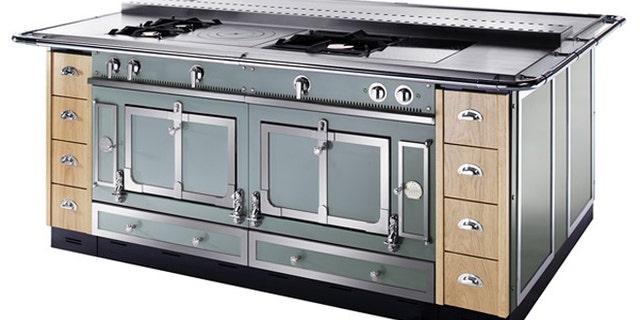 Nothing spells luxury in the world of stovetops and ovens more than La Cornue. A French manufacturer whose products were found in even Julia Child's kitchen, La Cornue allows you to custom design everything on your oven and stovetop, including the color, trim, and type of range. While frugal models are possible, if you start with the Grand Palais 180 you could very well build a $100,000 appliance, just like celebrities George Clooney and Brad Pitt have. Considered the crown jewel of La Cornue's Château series, the Grand Palais comes with both a gas and electric oven and six cook top ranges.
4. Tile Work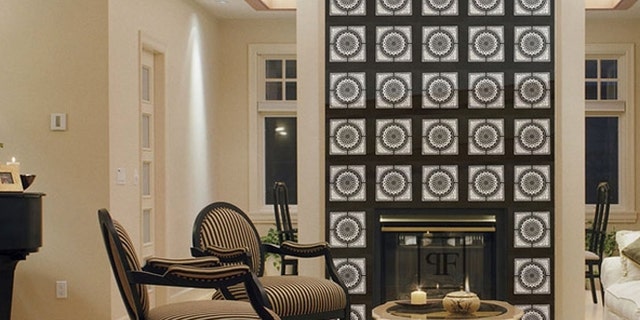 With your range installed, you'll want to give it the perfect backdrop. Cassidy recommends Walker Zanger, that offers superior tile choices that could cost you anywhere from $1,000 to $2,000.
For the most extravagant option, though, purchase LuxTouch's diamond-studded tiles, which will give you a sparkling view while you whip up the perfect meal (for anywhere from $100,000 to $1 million per square meter).
5. Sink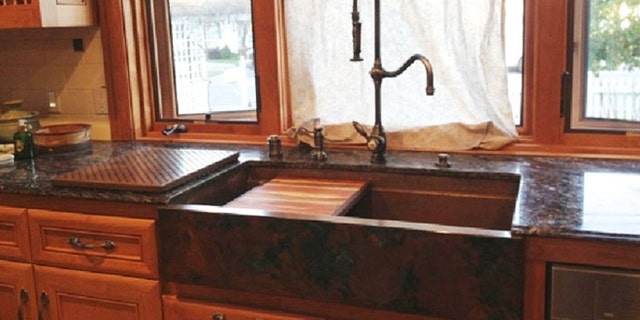 For convenience and durability, Krasner recommends an apron-front sink that's large enough to allow you to lay your biggest cutting board flat. For luxury, though, she recommends Rachiele's line of copper stainless sinks. Of all of the options available, the priciest one will ring up to about $6,000.
6. Pot-Filler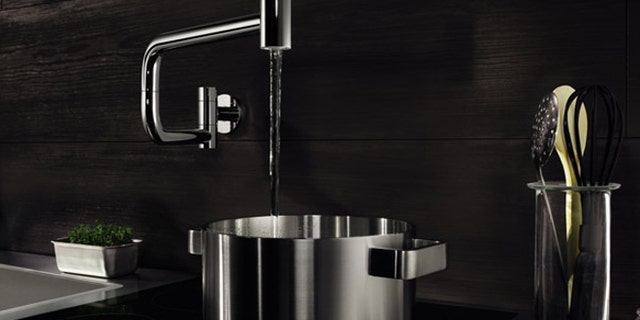 While you may have a sink installed, Krasner says that almost every single one of her high-end clients insists on putting in a pot-filler over their range. Is it a necessity? With models costing up to $1,000 without installation, certainly not, but if money is no object, then they're a must.
7. Dishwasher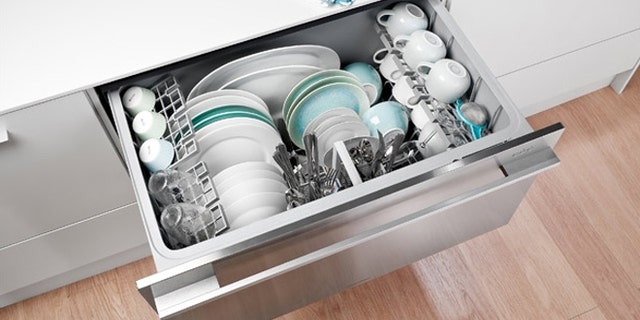 While your copper Rachiele sink is nice for hand-washing, you'll also want to install a dishwasher for the heavy-duty work. You'll want to outfit your kitchen with the most efficient and professional version, and Fisher Paykel's drawer series is among the best — and most expensive at $1,149. The multi-drawer companion can hold up to 14 place settings and performs nine different wash cycles with delayed start and eco-friendly options.
8. Wine Refrigerator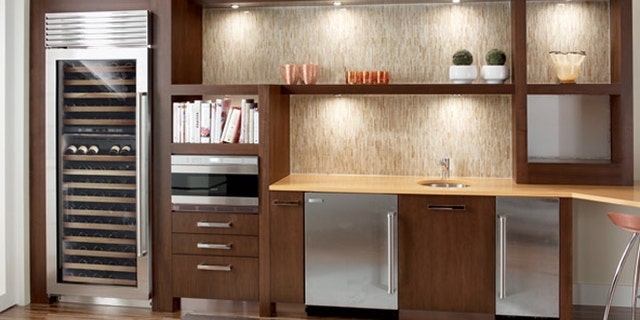 When working with high-end clients, says Krasner, wine refrigerators are almost always requested. Cassidy suggests keeping everything consistent, so a Sub-Zero option like their $7,700 WS 30 model would be an ideal model, with advanced temperature settings in two different zones and the capacity to hold up to 147 wine bottles.
9. Countertops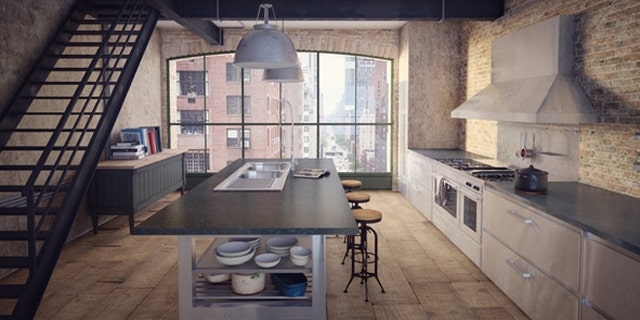 These days, almost every luxurious kitchen has a stylish countertop, and for top-of-the-line selections, Cassidy recommends looking to caesarstone to outfit your kitchen. Costing almost $70 per square foot, your countertops and island could cost you up to $5,000 to design.
10. Lighting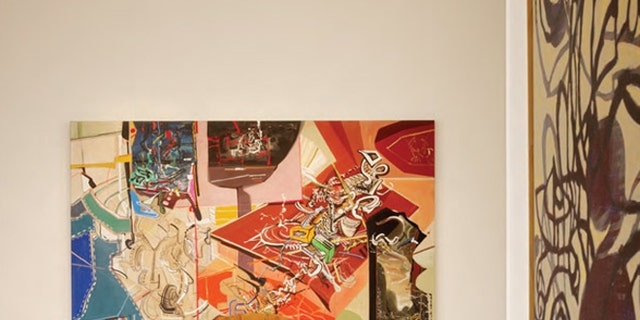 Lighting is important to keep in mind for your kitchen because it not only provides you with a practical workspace but it also sets the mood in which you can enjoy your culinary adventures. Cassidy recommends seamless square pendants for over the counter lighting, which she estimates costing $1,000 a piece, and says that there should be no less than three for optimum lighting.
See many more kitchen additions at The Daily Meal
More from The Daily Meal
16 Ridiculous Kitchen Gadgets You Don't Need (But Really Want)
10 Over-the-Top Kitchen Appliances
Chefs' 5 Favorite Kitchen Tools