10 Secret Menu Items McDonald's Could Totally Make (But Probably Won't)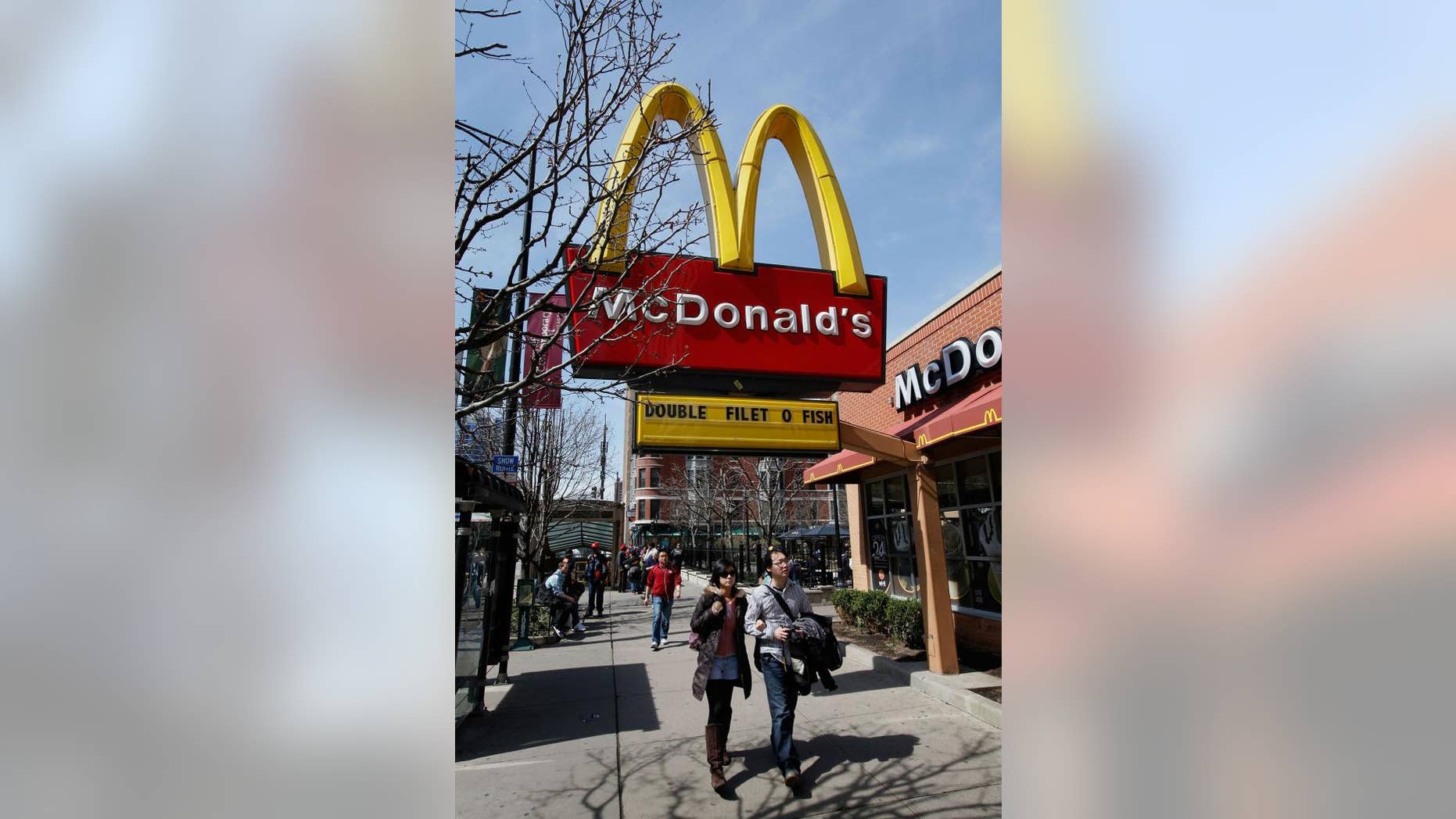 Last week, the internet went wild after a McDonald's manager in Scotland seemingly confirmed the existence of a "secret menu" — but it's not nearly as exciting as it sounds.
"You can order from the 'Secret Menu,'" he explained on Reddit. "Just like with any of our sandwiches, you can add, remove or change ingredients by special request. These are called 'grill orders' (i.e. Big Mac no pickle)."
In other words, it's not really a secret menu at all. The restaurants don't officially recognize any unlisted items, and if you walk into a random McDonald's and ask for a "Mc10:35" (an Egg McMuffin with a burger patty on it), or a "McGangBang" (a McDouble with a McChicken in the middle), it's likely that the cashier won't even know what you mean.
"But if you explain what it is, and [you're] willing to pay for all the ingredients, it's just another 'grill order' that we can make up," added the mysterious McDonald's manager.
If that's actually the case, and McDonald's will make us whatever we're willing to pay for (within reason), we can think of 10 things we'd like to try ordering at Mickey D's:
A Simple McGrilled Cheese
Make it on a bun. We don't care. Just grill it up until it's nice and golden brown, like a little McPanini.
Some Salty McPickle Chips
We know you can do it. You've got pickles. You've got a fryer back there. Get to it.
A Slice of McPie à la Mode
Take a McDonald's Apple Pie out of its sleeve, put it in a small salad bowl, then run it under the soft-serve machine until we say "when."
Some Gooey McCheese Fries
Slap a slice of cheese over our fries while they're still hot. We don't care if it's the white cheddar or the yellow cheddar. We can't tell the difference, anyhow.
A McBurger With a McEgg On It
Eggs aren't just for breakfast, Ronald McDonald. If you put one on a burger, we'll try it.
A McCreamsicle Shake
Vanilla ice cream and orange juice. Blend 'em together and stick a straw in it.
A Big Fat McBLT Sandwich
Sometimes we're in a bacon mood, and we want to order it without a burger or a chicken patty under it.
A McTaco Salad in a McTortilla Bowl
You offer Snack Wraps and Southwest Chicken Salads. Deconstruct one, fry it, and fill it with the other one.
A Sloppy Drippy McChipwich
Wait, McDonald's sells soft-baked cookies? Since when? Why did you hide that from us? We'll have a McChipwich, please.
Your Old Super-Sized McFrench McFries
Just bring them back already. Stop making us order two sleeves.