10 funniest 'Saturday Night Live' skits about food
Everybody knows that Saturday Night Live has been the paragon of sketch comedy for nearly 40 years. Looking back on more than three decades of comedic genius, it's clear that the talent was key to the show's success. But without brilliant writing, true comics like Chevy Chase and Kristen Wiig wouldn't have much to deliver. To craft the show's iconic skits, SNL's proven teams of writers had to draw inspiration from everything and everywhere possible.
And as it turns out, food has proved to be a nearly endless source of comedy gold for SNL. The show's writers, some of whom have doubled as performers, have squeezed juice from the proverbial orange since SNL's debut. It has yet to run dry.
From John Belushi's trademark belligerence in "Samurai Delicatessen" to Alec Baldwin's innuendo-laden (albeit heavy-handed) "Schweddy Balls," food has found its way into some of the most memorable SNL moments to date. We've gone back and watched countless food-filled SNL skits, and boiled them down to our 10 most beloved of all time. So, look back and have a good laugh — but not with your mouth full.
1. Schweddy Balls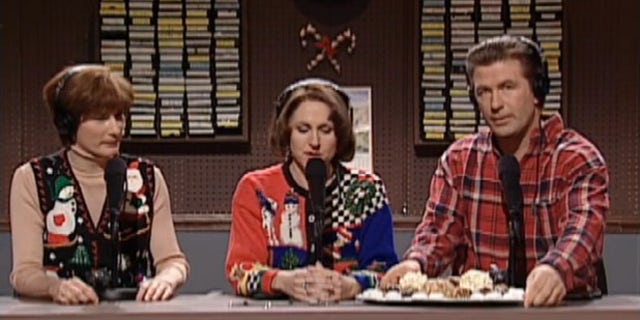 National Public Radio gets ridiculously raunchy, but in an air-friendly sort of way, when Paul Schweddy guests on NPR's "Delicious Dish" to promote his — you guessed it — Schweddy Balls. Alec Baldwin, Molly Shannon, and Ana Gasteyer nearly lose it on stage amid the heavy-hitting innuendo. Bonus: It's a Christmas sketch!
2. Pizza Business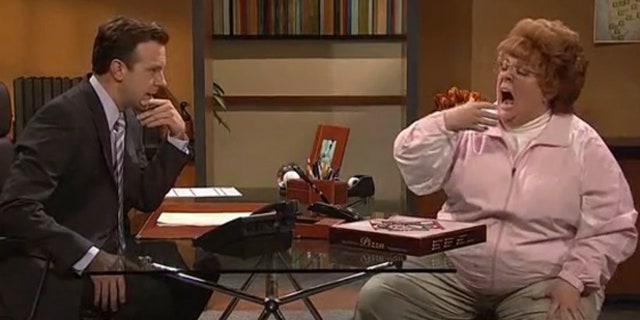 Barb Kelner wants a small business loan for her pizza-eating business. Not her pizza baking business — her pizza-eating business. The idea sounds as if it would fall flat in front of a crowd, but Melissa McCarthy's deadpan delivery and Jason Sudeikis' mastery of masking laughter as part of the act make this sketch a hit. Besides, what better is there to do with your old, tired pizza?
3. Shimmer Floor Wax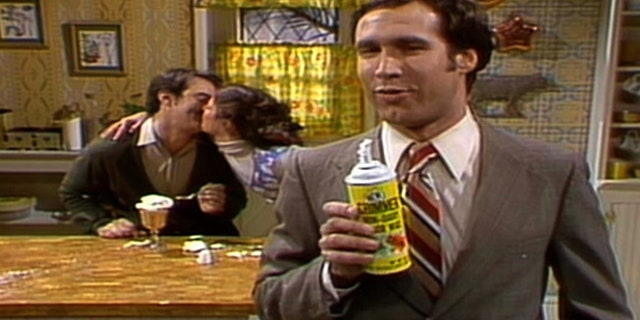 It's a floor wax and a dessert topping. Chevy Chase stars in an ad for Shimmer Floor Wax, the only dual-purpose floor wax… or dessert topping. Some of us might not have been there to fully appreciate this gag, but it's true — Reddi-wip and floor wax cans looked way too similar then. Plus, Chevy Chase, Dan Aykroyd, and Gilda Radnor's humor is timeless.
4. The French Chef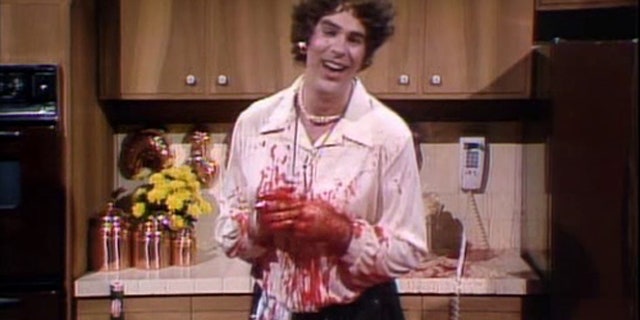 In an ode (or send-off) to legendary chef Julia Child, Dan Aykroyd teaches an audience what to do and what not to do when preparing a chicken meal. The SNL star quickly gets to what not to do, which results in one of goriest skits in show history. Spoiler warning: Julia dies at the end… hilariously.
5. Paula Deens Paper Towels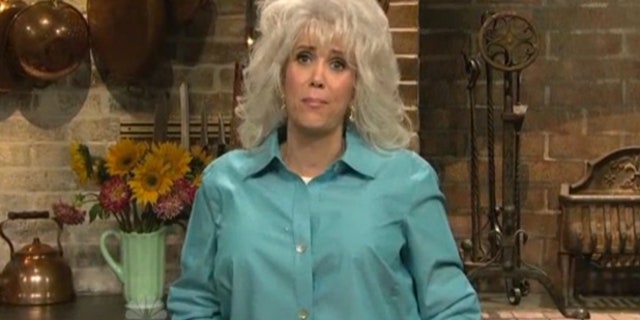 Paula isn't under fire just over some particularly colorful statements, but (in this skit) for promoting some seriously fattening foods. Her solution? Soak that booter and awl right up with one of her Big Ol' Soakem eight-ply paper towels. Kristen Wiig nails it with an awfully over-exaggerated impersonation, complete with devouring a tub of butter.
See all 10 skits at The Daily Meal
More from The Daily Meal
15 Star-Quality Recipes from Famous '90s Movies