Real Simple tested the top gadgets on the market and came up with these kitchen-worthy winners.
1. Finding the Best Kitchen Accessories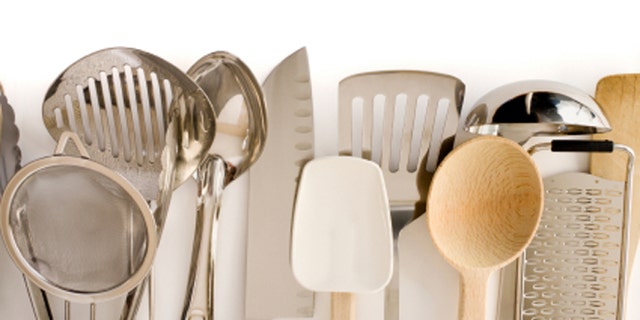 The Real Simple food department grated, whisked, stirred, and spatula'd with the top kitchen tools on the market. (Yes, everything but the kitchen sink.) Here are the cool kitchen gadgets you shouldn't live—or at least cook—without.
2. Pepper Mill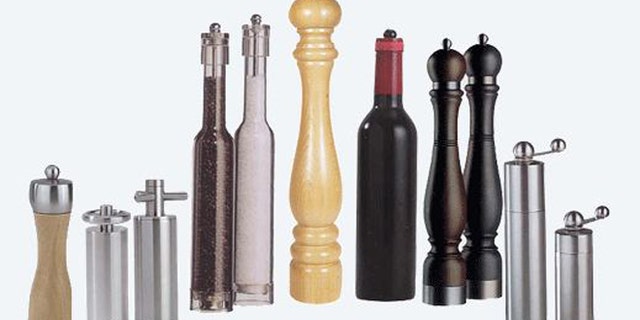 Peugeot
All the mills Real Simple staffers tried were inconsistent or squeaky—except for this champ. Six clear settings give you the perfect grind no matter how coarse or fine you like it.
To buy: Peugeot Paris u'Select 7-inch pepper mill, $50, broadwaypanhandler.com.
3. Can Opener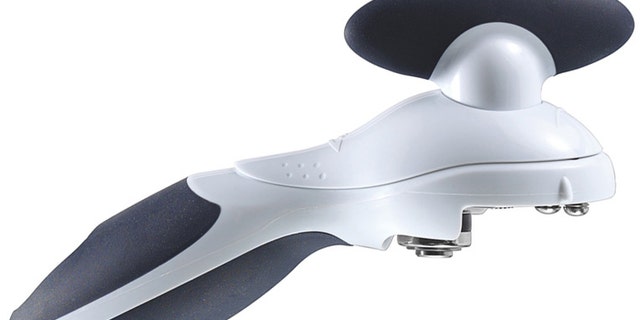 Zyliss
The can-do can opener: It's lightweight, compact, and easy to turn. Plus, because it cuts around (not into) the edge of the can, there are no scary or scarring sharp edges left behind. The lid-grabbing feature holds on to the top until you let it go—into the recycling bin.
To buy: Zyliss MagiCan can opener, $10, usa.zyliss.com.
4. Flexible Spatula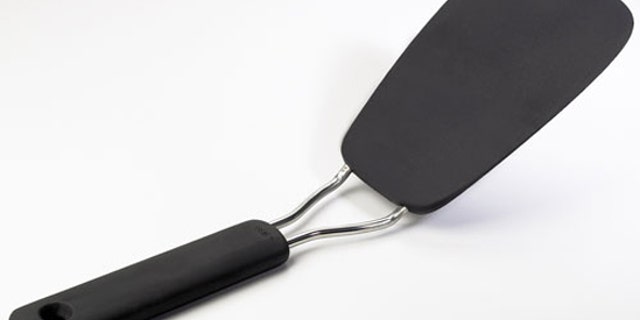 Oxo Good Grips
Nonstick cookware needs nonstick tools. Use this wide, flexible spatula for anything prone to sticking (frittatas, crepes) and you'll get away without a scratch.
To buy: Oxo Good Grips nylon flexible turner, $7, oxo.com.
5. Metal Spoon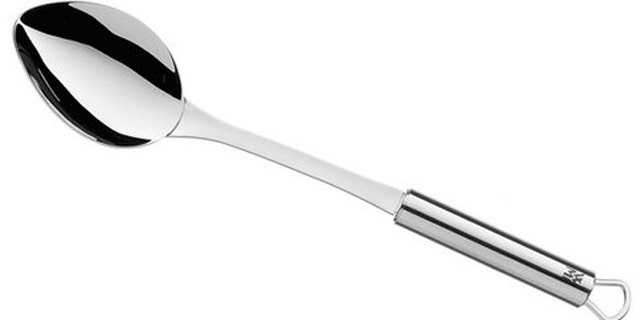 WMF
This handsome spoon looks great on the stove or the dining-room table. Testers liked its sturdy weight and hanging hook.
To buy: WMF Profi Plus serving spoon, $18, williams-sonoma.com.
6. Silicon Brush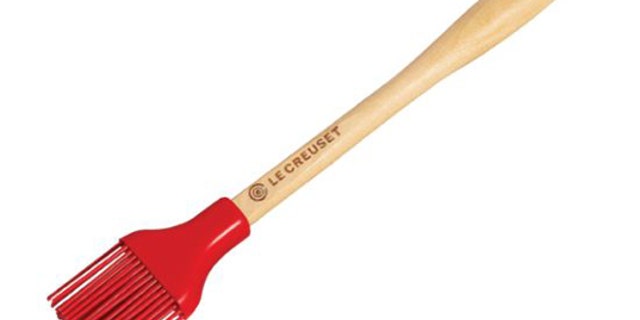 Le Creuset
The extra-long 11-inch handle lets you baste a bird in the oven or glaze salmon on the grill without getting burned.
To buy: Le Creuset Commercial extended-length basting brush, $18, lecreuset.com.
7. Slotted Spoon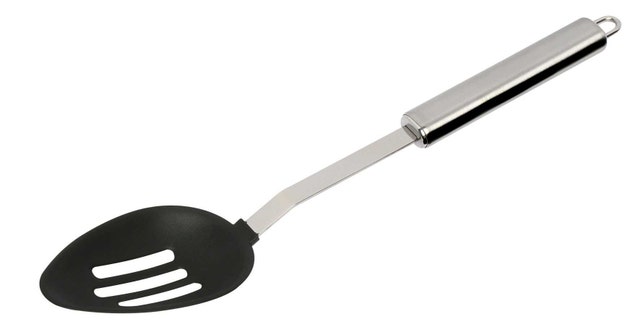 Zyliss
The wide square scoop on this nylon spoon fishes out vegetables and pasta swimmingly, even from a rolling boil, so you're not chasing peas around the pot.
To buy: Zyliss straining spoon, $7, usa.zyliss.com.
8. Ladle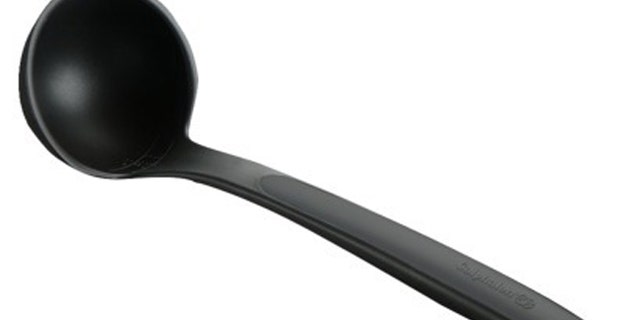 Calphalon
It stays cool even when things get hot (up to 500° F). Cup measurements right on the spoon mean perfectly portioned soup until party's end.
To buy: Calphalon stainless-steel ladle, $13, store.calphalon.com.
9. Colander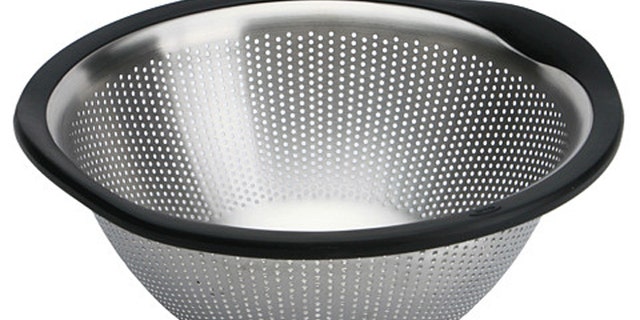 Oxo Good Grips
Heat-safe rubber handles make easy work of draining spaghetti; sturdy nonslip feet keep the bowl in place in the sink.
To buy: Oxo Good Grips 3-quart stainless-steel colander, $25, oxo.com.
10. Tongs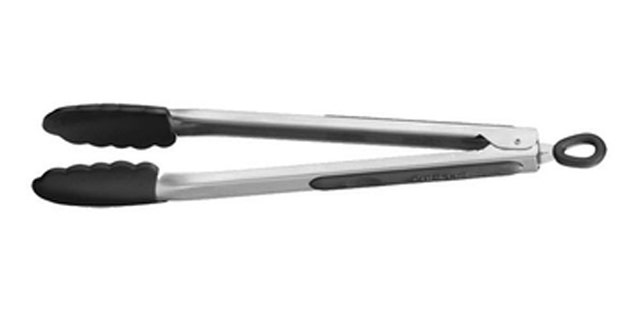 Cuisinart
Pick up a pair of these no-nonsense pincers—they grab, turn, and hold like an extension of your hand while offering firm yet gentle tension and an easy-release lock.
To buy: Cuisinart 12-inch silicone tongs, $15, cuisinart.com.
11. Synthetic Cutting Boards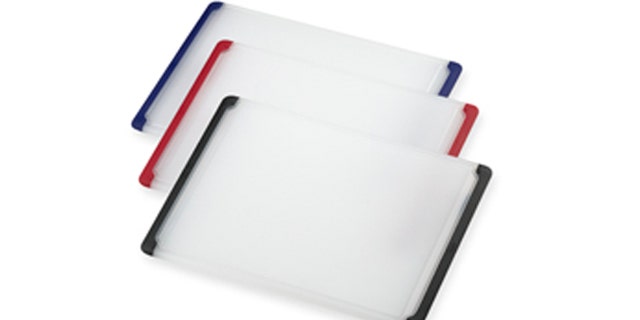 Oxo Good Grips
Odor-resistant material and nonslip edges make these boards essentials. Use them to prep meat or for various stinky jobs (like chopping garlic and onions), then toss them in the dishwasher. They come in three sizes for tasks both big (tying roasts) and small (slicing limes).
To buy: Oxo Good Grips prep cutting board, $9; utility cutting board, $15; and carving and cutting board, $25: oxo.com.
See more kitchen supplies at Real Simple
More from Real Simple
New Gluten-Free Foods That Actually Taste Good
10 Oatmeal Recipe Ideas for Breakfast
Kitchen Tricks and Tips from Our Expert Cooks