1 in 8 Americans receives a Starbucks gift card for Christmas, says Starbucks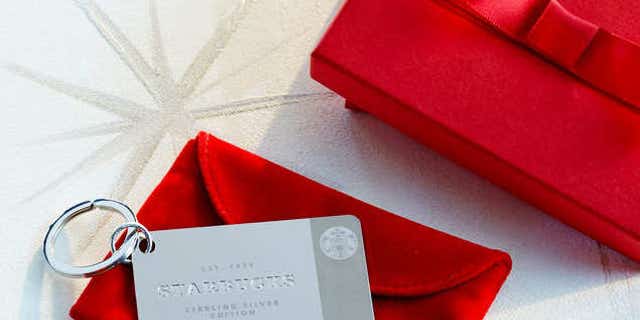 This holiday season, Starbucks isn't just bringing in big bucks with seasonal drinks like the fan favorite Pumpkin Spice Latte.
The mega coffee chain sells a shocking amount of gift cards each year, especially to procrastinators on Christmas Eve.
According to the Chicago Tribune, Starbucks sold over two million gift cards alone on Dec. 24—that's about 1,500 cards a minute in locations across the U.S. and Canada. Sounds like an impressive number, but the company says it's gearing up to topple that record this year.
"One in every eight American adults received a Starbucks Card last holiday season, and we're well on track for another record performance in Starbucks card sales," Ryan Records, vice president of cards at Starbucks, told the Tribune.
The company first launched gift cards in 2001 and says customers have loaded more than $20 billion onto cards in the past 13 years. In 2013 alone, coffee drinkers loaded $4 billion onto cards.
Not just for Christmas, the coffee giant has cards with over 100 designs, including Hanukkah, Kwanzaa, and New Year's themes.
And if plastic isn't good enough for the finicky coffee lover in your life, Starbucks rolled out a limited-edition sterling silver key chain card this year—the first ever precious metal card. The card itself is $200 but comes pre-loaded with $50 to spend.