Holy rolling: DC's oldest synagogue put on wheels and moved to new location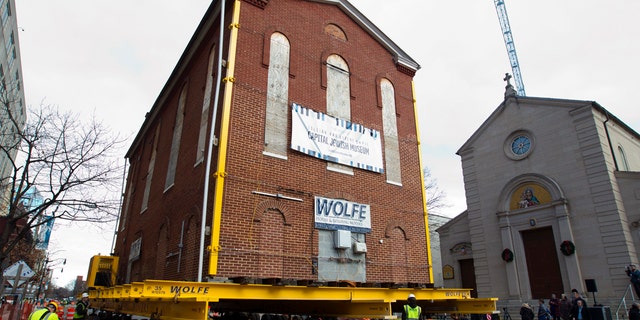 The Capital's oldest synagogue was schlepped two blocks away to its permanent home.
After 142 years, the former Adas Israel Synagogue was moved to its fourth location at the corner of F Street and Third Street NW as part of a new museum of Jewish history.
HAITI BOY GETS 'MIRACLE' TREATMENT FOR TUMOR WITH HELP OF CHRISTIAN MISSIONARY, JEWISH DOCTOR, MUSLIM FAMILY
"Yes, this is literally a building rolling down the street, but it's also such a remarkable symbol of our city and the Jewish community here," Kara Blond, executive director of the Jewish Historical Society of Greater Washington, said.
The first time it was moved was 49 years ago for the subway system. Then it was moved again in 2016 to make way for a mixed-use building. The next move tilted the building 90 degrees. The most recent relocation will make the building face east, in line with Jewish custom.
Rabbi Hannah Spiro of Hill Havurah offered a traditional Jewish traveler's prayer Wednesday morning before the historic trek.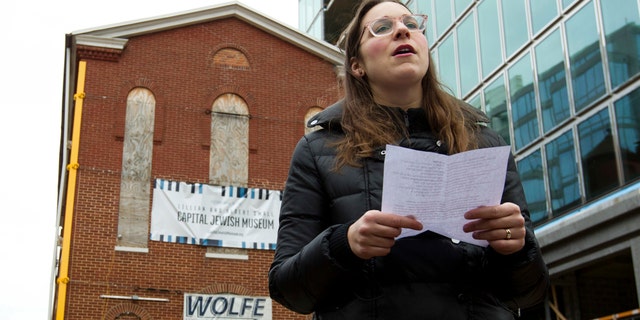 The synagogue opened in 1876 and President Ulysses S. Grant attended the ceremony. But the building hasn't always served as a synagogue.
WORLD'S TALLEST JESUS STATUE COMING TO MEXICO THANKS TO PRO-LIFE ACTOR
For some time, it was a meeting space for Greek Orthodox and African-American churches, retail stores, offices, and a nonkosher barbeque joint.
CLICK HERE TO GET THE FOX NEWS APP
But it's final resting place restores the new location to its Jewish roots, as the cornerstone of the 25,000-square-foot Capital Jewish Museum, which is set to open in 2021.