Bible signed by Trump fetches $325 on eBay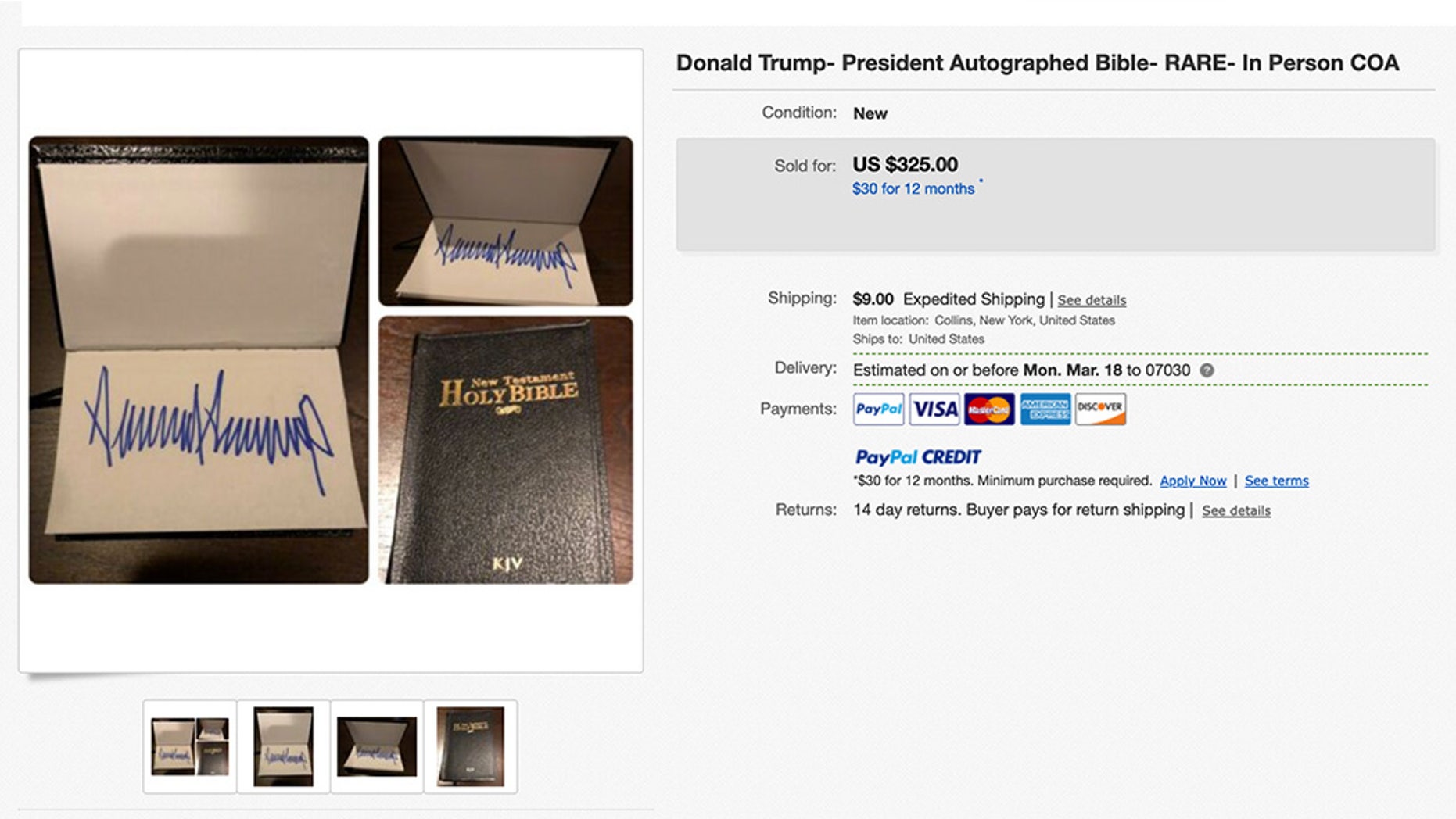 A Bible said to have been signed by President Donald Trump sold this week on eBay for $325, according to the listing.
The eBay listing described the item as a 4.5-inch Bible signed by Trump using his full signature at a campaign rally in 2016.
The Hill reports the seller, GraphwizardCollectibles, originally listed the Bible for $525 before lowering the price.
TRUMP GETS SLAMMED FOR SIGNING BIBLES FOR TORNADO SURVIVORS EVEN THOUGH IT'S AN 'OLD TRADITION'
The listing said the autograph was "fully authenticated" and included a Certificate of Authenticity. The seller indicated all the autographs are obtained in person "directly from the celebrity signers themselves."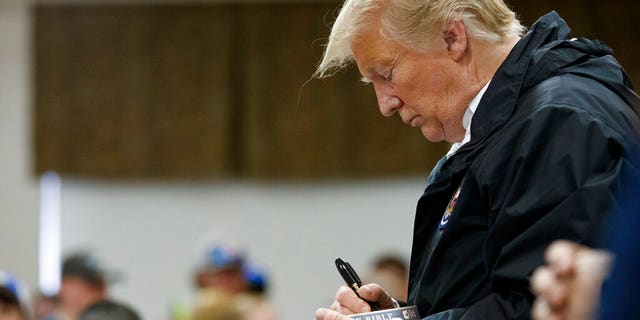 CLICK HERE FOR THE FOX NEWS APP
The Bible's sale came less than a week after Trump signed Bibles for those impacted by a tornado outbreak in Alabama that killed nearly two dozen people. The president signed the books on Friday while visiting Providence Baptist Church, which is operating as a disaster relief center.
The Associated Press contributed to this report.