Ten-Year-Old Jackie Evancho Advances to Next Round of 'America's Got Talent' With Stunning Opera Performance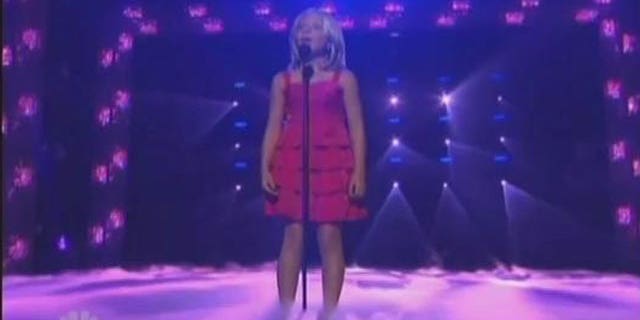 Move over Susan Boyle, there's a ten-year-old singing sensation who is ready to take your place.
Jackie Evancho, who appeared Tuesday's "America's Got Talent" has already wowed judges with her amazing opera skills and now she's advanced to the next round.
And it's not just the judges who are taken with the opera prodigy. It seems fans across the country are as impressed with her talents as well, as her last appearance drew a whopping 10.5 million viewers.
The Pittsburgh native's voice was so astounding, host Nick Cannon and judge Piers Morgan both joked that she must be a grown woman posing as a child. She also earned a standing ovation from all the judges and is now in the running to win the $1M prize.