Taylor Swift gets dissed by Victoria Secret model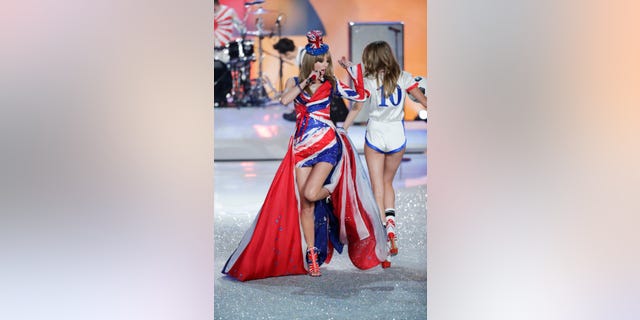 According to one Victoria Secret model, singer Taylor Swift should not have graced the stage at the lingerie company's annual fashion show. Us magazine reported that Australian stunner Jessica Hart was approached by WWD magazine at an after-party to share her opinion of the leggy singer's performance on the catwalk and it was not pretty.
When asked if the "I Knew You Were Trouble" singer could pull off being a Victoria's Secret Model she bluntly replied, "No."
"I think, you know what, God bless her heart. I think she's great," the super model continued.
"But I don't know, to me, she didn't fit. I don't know if I should say that. I think what you find is that for a lot of us, we've been working for 14, 15 years; what it takes to make it here comes from experience and confidence and knowing how to be confident with yourself. I think it comes with age. It's definitely the benchmark of all jobs," she explained.
But not all the angels felt the same way. Karlie Kross, a 21-year-old Angel gushed to Us magazine that, "she and I need to be best friends! I think she's the coolest young girl. She a great role model and I love her music."
Click here for more http://www.usmagazine.com/celebrity-news/news/taylor-swift-dissed-by-victorias-secret-model-jessica-hart-after-fashion-show-she-didnt-fit-20131511