Seal will not face charges for sexual assault after being accused by former neighbor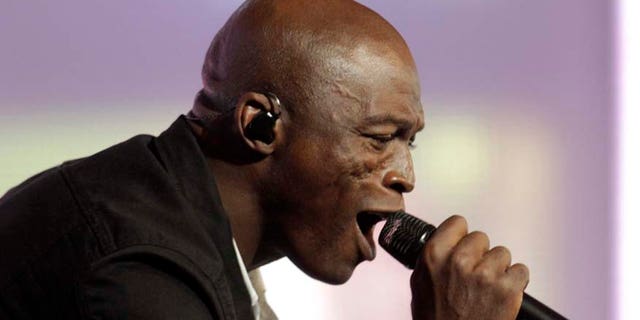 Seal will not face criminal charges for sexual assault after allegations were made against the famous singer in January.
Police recently investigated reports that the singer had assaulted actress Tracey Birdsall. Birdsall, who said she was neighbors with the "Kiss From A Rose" singer in 2016, said she visited Seal's home to return a salad spinner she had borrowed and the singer allegedly forced himself on her and tried to kiss her.
The Los Angeles Police Department looked into the allegations but, according to the County District Attorney's Office, Birdsall came forward too late. The statute of limitations had not only run out, but the actress also had no witnesses nor enough evidence to support her claim.
The actress told TMZ of the incident after she saw Seal's comments regarding Oprah Winfrey. The former talk show host was praised for her speech at the Golden Globe Awards on sexual misconduct in Hollywood.
But Seal posted a picture of Winfrey with disgraced Hollywood producer Harvey Weinstein and wrote: "Oh I forgot, that's right.....you'd heard the rumors but you had no idea he was actually serially assaulting young starry-eyed actresses who in turn had no idea what they were getting into. My bad." He added the hashtag "#SanctimonoiusHollywood" to the post.
Since the allegations were made, Seal denied the accusations against him and posted a video to social media applauding those victims of sexual assault who have come forward.
"To all of you who have been raped, to all of you who have been sexually abused: I applaud you for coming forward. What you did takes real courage," he said. "Please keep coming forward because that's the only way that we get to solve this thing. We talk about it, we open dialogue, we solve it."
Fox News' Kathleen Joyce contributed to this report.