Report: Pam Anderson to Wed a Fourth Time?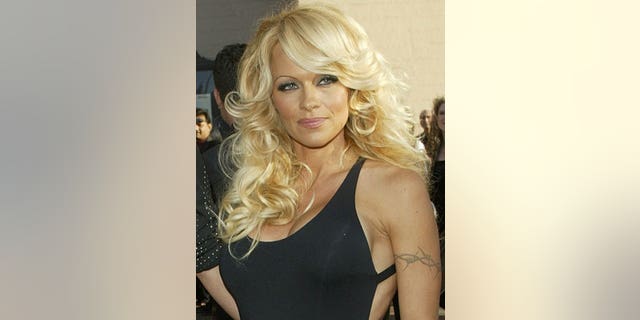 We've heard of third time lucky, but fourth time lucky might be pushing it a bit.
But, if your name's Pamela Anderson, crazy concepts such as limits have no meaning.
The former Baywatch babe has sparked rumors that she is set to wed for the third time after one of her designer pals told friends he is working on the busty actress' new wedding dress.
PHOTOS: Click here to see photos of Pamela Anderson.
Surely three failed marriages are a clear sign she's not cut out for married life?
Pammie is currently dating scuba diver Jamie Padgett.
Before him, she was married to Motley Crue drummer Tommy Lee, Kid Rock and Rick Salomon.