Lindsay Lohan Pulled Over By Cops, Report Says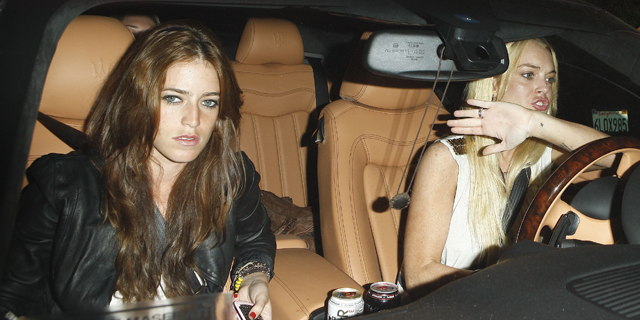 Lindsay Lohan is driving a brand new Maserati.
And it looks like the LAPD has taken notice.
Early Sunday morning the just-released-from-rehab star was pulled over by cops after running a red light, X17Online.com reports.
The 24-year-old actress was trying to get to the Chateau Marmont Hotel, the scene of many of her previous late-night shenanigans.
On probation after completing two weeks in jail and court appointed rehab, the star, driving a $150,000 Maserati GranTurismo, with 433 horses under the hood, apparently used a few of those horses to try to put some distance between her and the following paparazzi.
After she was stopped, Lohan was let off with a warning, X17Online.com reported.
Lohan must under go random drug testing as a condition of her release from rehab last week.