Kim Kardashian defended by sister Khloe's trainer after weight criticism: She's 'never looked less than perfect'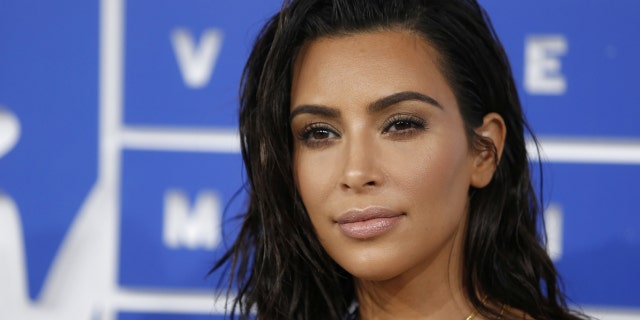 Kim Kardashian caused quite the stir when she revealed her weight during a recent interview.
The reality star immediately faced backlash on social media from fans and celebrities when she told E! News that she was down from 140 pounds to 116 and 'it just feels good."
Kardashian, 37, was criticized by her sister Kendell Jenner in a Snapchat video when the model commented on her figure saying, "I'm really concerned 'cause I don't think you're eating. Like, you look so skinny." Kardashian instantly dismissed Jenner's concerns, responding, "Oh, my God. Thank you. … I'm down to 119 pounds, but I will say when I take out my hair extensions, I am less."
Now, the mother of three has even more reason to dismiss any concerns because she's been given a vote of confidence from highly-respected personal trainer, Gunnar Paterson who also works with her sister Khloe Kardashian.
"[Kim has] never looked less than perfect, and I don't think you look at the number on the scale," Peterson, 56, told Us Weekly on Thursday. "If she's happy and she's healthy, then why would anybody weigh in on that? All puns intended."
Among the stars who criticized Kardashian were "Brooklyn Nine-Nine" star Stephanie Beatriz and Emmy Rossum with Beatriz penning a message to so the social media mogul on Instagram saying, "Kim Kardsahian saying what she weighs and her sisters complimenting her being so skinny is like eating my brain rn."
"There's only one time in my life when I ever weighed 119 pounds. It was right in the middle of a terrible relationship, and intense eating disorder, and I thought that I could be thinner and look better. … It sucked."
Emmy Rossum chimed in as well telling her fans she was actually sick during the only time she ever weighed the same as Kardashian.
"The only time I was 119 pounds [was] when I had MONO. On a magazine shoot and everyone was 'freaking out over how good' I looked," the "Shameless" alum, 31, wrote on her Instagram last month. "I had lost ten pounds and was gaunt and sick and felt faint."