Javier Bardem Rumored to Star in "The Counselor" With Brad Pitt & Angelina Jolie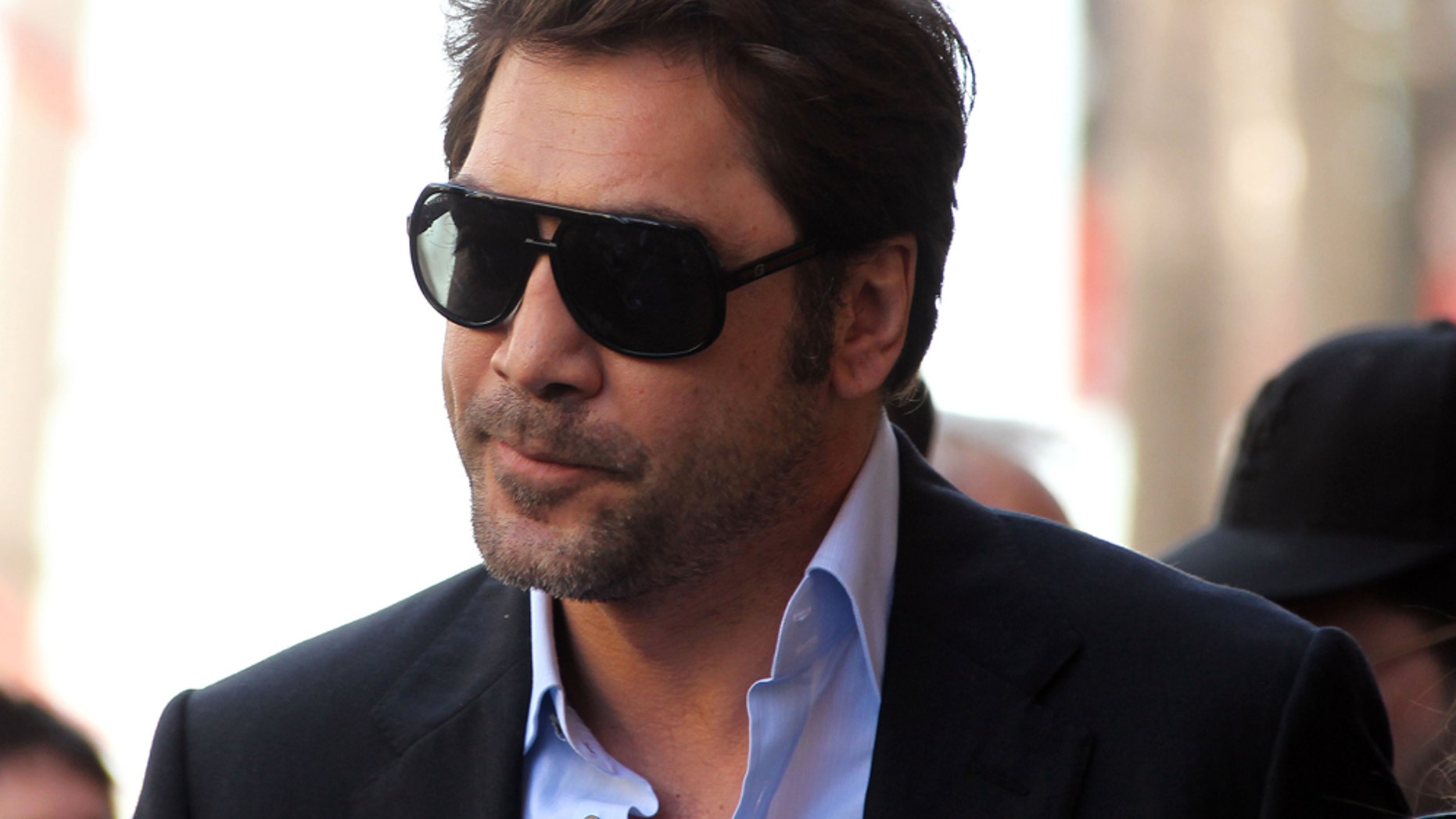 Rumors are swirling that Javier Bardem will be part of an all-star cast for his next film, "The Counselor," directed by award-winning British director Ridley Scott, Deadline.com is reporting.
Scott, who directed popular films such as "Thelma and Louise," "Gladiator," and "American Gangster," is said to have wanted both Bardem and Brad Pitt to play the nemesis of Michael Fassbender, but now word on the street is that both Bardem and Pitt might be cast.
Angelina Jolie, who is now engaged to her long-time love, Brad Pitt, is also rumored to have a part in the film as the female lead -- but nothing has been set in stone.
Javier Bardem Goes Blond for Next Bond Flick
Deadline.com said that as of now production for the movie is scheduled to begin in June.
Currently, Bardem is filming alongside Daniel Craig in the latest James Bond flick "Skyfall."
Photos of the Spanish actor surfaced online, sporting a police uniform and a blond wig in his role as the villain in the movie.
Spanish Darling Penélope Cruz Shows Off Her Star Power
In March, scenes were filmed on the streets of downtown London, revealing some intriguing details of Craig's role as Bond. Several scenes were shot in Whitehall, the site of most government offices, the Houses of Parliament and Westminster Abbey.
Bardem plays a bad guy named Silva, but in the picture he is dressed as a British cop and wears a blond wig that recalls his peculiar hairstyle in the movie "No Country for Old Men," a part that won him the Oscar for Best Supporting Actor.
Bardem expressed his love for Bond movies during a press conference for the film last November, saying that Bond movies bring "good memories" of his youth in Spain and that he was sure the experience was going to be "a lot of fun."
You can reach Alexandra Gratereaux at: Alexandra.Gratereaux@foxnewslatino.com or via Twitter:@GalexLatino
Follow us on twitter.com/foxnewslatino
Like us at facebook.com/foxnewslatino