Insurance giant Aetna slams CNN for publishing 'gross misrepresentation' of company policies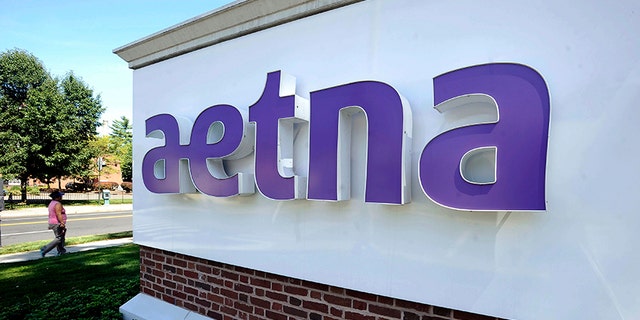 NEWYou can now listen to Fox News articles!
Insurance giant Aetna has accused CNN of taking a deposition "out of context to create media and courtroom leverage," and calling a report from the network "a gross misrepresentation."
Earlier this week, CNN published an "exclusive" story headlined "California launches investigation following stunning admission by Aetna medical director." CNN reported that California Insurance Commissioner Dave Jones "expressed outrage" when he was shown transcript of testimony that he felt proved former Aetna medical director Dr. Jay Ken Iinuma "never looked at patients' records when deciding whether to approve or deny care."
CNN's 1,700-plus word digital "exclusive" by senior enterprise writer Wayne Drash was also turned into a television segment and Jones appeared on the network to speak out against the insurer.
Aetna fired back on Wednesday with a post on its website labeled, "Don't let the facts get in the way of a good story."
CNN's article noted that California's insurance commissioner launched an investigation into Aetna after learning a former medical director at the company "admitted under oath he never looked at patients' records when deciding whether to approve or deny care."
According to Aetna, the whole CNN story is misleading and was "pushed by attorneys for an individual suing Aetna" and "conveniently published" days before the trial was scheduled to begin.
CNN wrote that Dr. Iinuma said during a deposition that he was simply "following Aetna's training." The deposition by Dr. Iinuma was part of "a lawsuit filed against Aetna by a college student who suffers from a rare immune disorder," according to CNN. The network reported that Iinuma "knew next to nothing" about the student's disorder and "never looked at a patient's medical records while at Aetna," blaming company protocol.
However, the insurance giant claims that "medical records were in fact an integral part of the clinical review process."
Dr. Iinuma elaborated in a sworn statement shortly after CNN published its story.
"In addition to reviewing the relevant portions of submitted medical records, it was also generally my practice to review Aetna nurses' summaries, notes, and the applicable Aetna Clinical Policy Bulletins. After reviewing the relevant, submitted portions of the medical record, the nurse's notes, and the Clinical Policy Bulletin(s), I would apply my medical training, experience, and judgment to reach an appropriate coverage determination," Dr. Iinuma declared under the penalty of perjury.
The post to Aetna's website also claims that "medical directors review all necessary available medical information for cases that they are asked to evaluate" as part of their training at the company.
"As Dr. Iinuma stated in his deposition, his evaluation 'was to ensure care was being provided in a safe and effective manner,'" Aetna stated in the un-bylined post.
Aetna ended its post by declaring the company "will defend" its policies when they are called into question.
CNN did not immediately respond to request for comment.