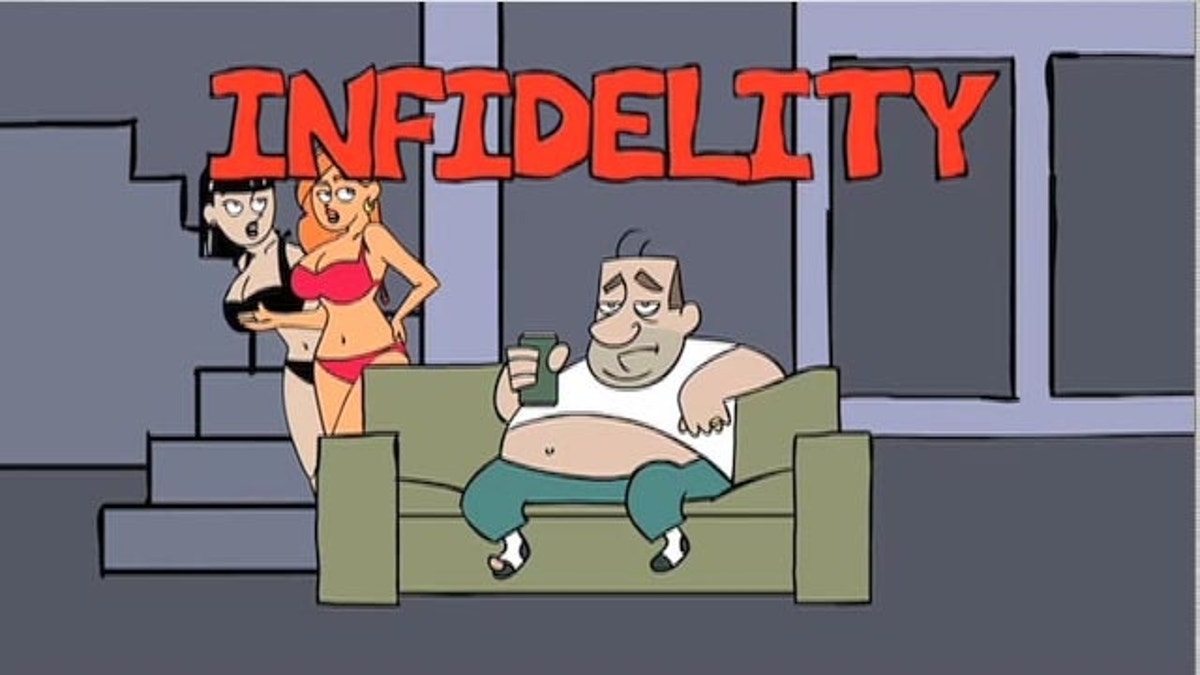 The infidelity-promoting website AshleyMadison.com, which touts the slogan 'Life is Short. Have an Affair,' normally reaches viewers on cable television in the early hours of the morning. But Pop Tarts has seen e-mails showing NBC's New York affiliate pursued the site to advertise during the Jerry Seinfeld-produced prime time show "The Marriage Ref."
According to a rep for Ashley Madison, the site was in the midst of a late night New York ad buy on NBC when "The Marriage Ref," which takes the network's prime 10 p.m. slot, was proposed to them, along with late-night programming including "Late Night With Jimmy Fallon" and "Saturday Night Live."
In an e-mail exchange viewed by Pop Tarts, an NBC media director urged the independent ad buyer for Ashley Madison to go for the primetime show "The Marriage Ref," saying it was a "perfect" fit.
"Advertising on a television show that highlights dysfunctional marriages – especially one created by Jerry Seinfeld – was too hard to resist," the site's founder/CEO Noel Biderman told Pop Tarts.
When reached for comment, a rep for NBC's affiliates confirmed that AshleyMadison.com's agency had inquired about buying air time, but at no time had the network agreed to air it.
"We are not airing the ad," the rep told Pop Tarts. "They have inquired about buying a spot but at no time have we agreed to air it."
But Ashley Madison's independent ad buyer, Jud Bardwell, told Pop Tarts the NBC ad rep "confirmed with me verbally on about March 29th that two of the [ads] were approved to run in all the shows that he sent me rates on. We were going back and forth on 'The Marriage Ref' and I indicated that Ashley Madison was planning on running in the 5/6 episode, and also that we were going to be sending a new creative for approval which was actually just submitted this morning [Monday]."
Pop Tarts has exclusively obtained the new animated commercial Ashley Madison hoped would be approved. It features a fat, gas-passing, beer-swilling husband sitting on the couch watching television while his wife "Sally" brings out food and prances around him in a bikini in a desperate bid for his attention, even bringing in another near-naked lady.
Sally then notices an ad for AshleyMadison.com on the TV screen, and later she emerges from a hotel and steps into the lavish convertible of her "chosen one" with a wink.
"The marriage seemed almost through… so Sally went with infidelity," sings the female announcer. "It's exciting when you're lonely."
Click to View the Exclusive, Not-Yet-Approved Ad
The other two commercials Ashley Madison said were given the go-ahead are "Blind Date" which shows a goofy guy ignoring his wife during their anniversary dinner, and "Morning After", which stars a man sneaking out of the bed he shares with his snoring, heavy-set wife. "Blind Date" was the same commercial banned from during the Super Bowl.
One media expert told Pop Tarts that running any of these ads in prime time would be a mistake for the network.
"My advice to decision makers promoting infidelity during prime time is take off the blinders. 'Have an affair' is not a healthy message to send to adults during prime time, much less children who might be watching," said advertising and media expert, Steve Hall. "In advertising it's important to remember which way is up. Imagine finding out your spouse had an affair on a dating site promoted during prime time? How would your kids feel?"
Melissa Henson of the the media watchdog group Parents Television Council said it would have been disappointing if NBC had given the website airtime.
"I already have concerns about 'The Marriage Ref' to begin with as it diminishes the institution of marriage, but to further diminish it with an ad for that website [would be] just deplorable," Henson said.
On the flip side, Debby Herbenick, Ph.D., a sex educator/research scientist at Indiana University and author of "Because It Feels Good," believes the ads may encourage healthy dialogue between partners.
"This type of advertising speaks to the fact that, as a society, we're talking more openly about sex, cheating and affairs - and not just Tiger Woods' alleged affairs, but our hopes and insecurities about our own relationships and those of our friends," Herbenick said. "My hope is that this type of commercial may get couples talking about their feelings about their relationship, their expectations about monogamy or commitment and whatever it is that keeps them together and feeling connected."