Eva Longoria Calls Out Newt Gingrich on Twitter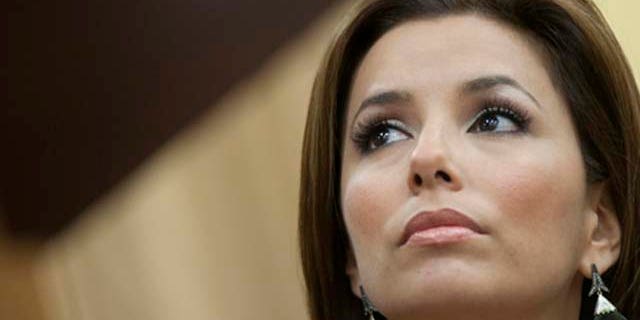 Hollywood star and strong Obama supporter Eva Longoria took to twitter to call out Presidential candidate Newt Gingrich on his statements made last week in Iowa, where he said "poor children" have "no habits of working… unless it's illegal," The Hill reports.
"@newtgingrich you clearly know little about the Latina community, Latina entrepreneurs who start businesses at 6 times the national average," the Desperate Housewives star posted on her Twitter account.
The Hill reports that while in Iowa, Gingrich said "poor children" from poor areas should be employed as janitors because they "have nobody around them who works, so they literally have no habit of showing up on Monday. They have no habit of staying all day."
Following her first tweet, Longoria tweeted a link to a New York Times opinion piece, where columnist Charles Blow criticizes Gingrich on his beliefs. She called the piece "a must read."
A few months back, Longoria joined forces with Hollywood veteran actor Antonio Banderas and his wife Melanie Griffin to host what the "Wall Street Journal" called "the first-ever Latino fund-raiser for Mr. Obama," at the home of Banderas and Griffith.
In the hopes of drumming up Latino support for the president, Longoria beamed with joy introducing the nation's commander-in-chief, as reported by The Hollywood Reporter.
"[Obama] speaks to the Latino community because he knows he's the president of all Americans," Longoria said. "We applaud you from our community," Longoria said. "We thank you for everything you're doing.''
Prior to hosting the fundraiser, Longoria released the documentary "The Harvest" which highlights child migrant laborers slaving away in farms for little pay.
"I've been involved with farm workers advocacy for a long time," Longoria told the Associated Press. "But I recently found out, I didn't know there were so many children working legally in the fields."
Upon being released, the film has been screened by Congress officials in the hopes of passage of a bill sponsored by Rep. Lucille Roybal-Allard a Democrat from California.
You can reach Alexandra Gratereaux at: Alexandra.Gratereaux@foxnewslatino.com or via twitter: @GalexLatino
Follow us on twitter.com/foxnewslatino
Like us at facebook.com/foxnewslatino