Daddy Yankee denies link to 'Panama Papers'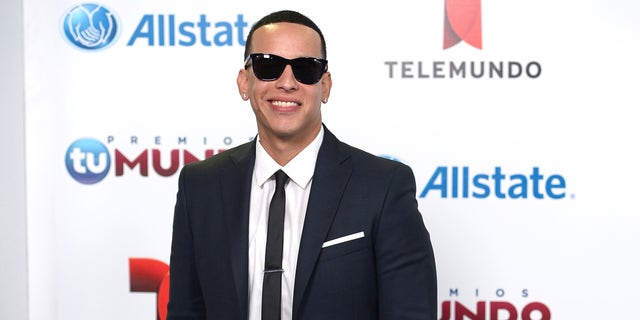 Daddy Yankee is one of the latest celebrities that have been linked to widespread documentation leak of the so-called "Panama Papers."
According to People En Español, Daddy Yankee – whose real name is Ramon Luis Ayala – appears within the 11.5 million documents leaked from the Panama-based company Mossack Fonseca, which were released by the International Consortium of Investigative Journalists.
It is a charge that the Puerto Rican performer denies.
"We reject any link our client has with this journalistic investigation," a rep for Ayala said in a statement on Monday. "It is false that we have some relationship with the firm Mossack Fonseca, either directly or indirectly."
According to the Center of Journalistic Investigation of Puerto Rico (CPI), Ayala is the centerpiece of a corporate network "allegedly assigned the rights of one of his concerts in Peru in exchange for the transfer of $350,000 to an offshore bank account."
These corporations transferred payments with the apparent aim of hiding the final beneficiary of the transactions – meaning they would not be directly linked to the rapper.
The CPI claims that the level of merchandising along with the sale of albums by Daddy Yankee contrasts with the financial reports created for his corporations every year for the State Department of Puerto Rico.
"The reports also present numerical inconsistencies and irregularities," the CPI added.
Daddy Yankee is not the only high profile celebrity named in the "Panama Papers." Argentinian soccer star Lionel Messi and Spanish director Pedro Almodovar have also been linked.
Like us on Facebook
Follow us on Twitter & Instagram