Britney Spears 'Mentally Incapable' of Getting Married While Under Conservatorship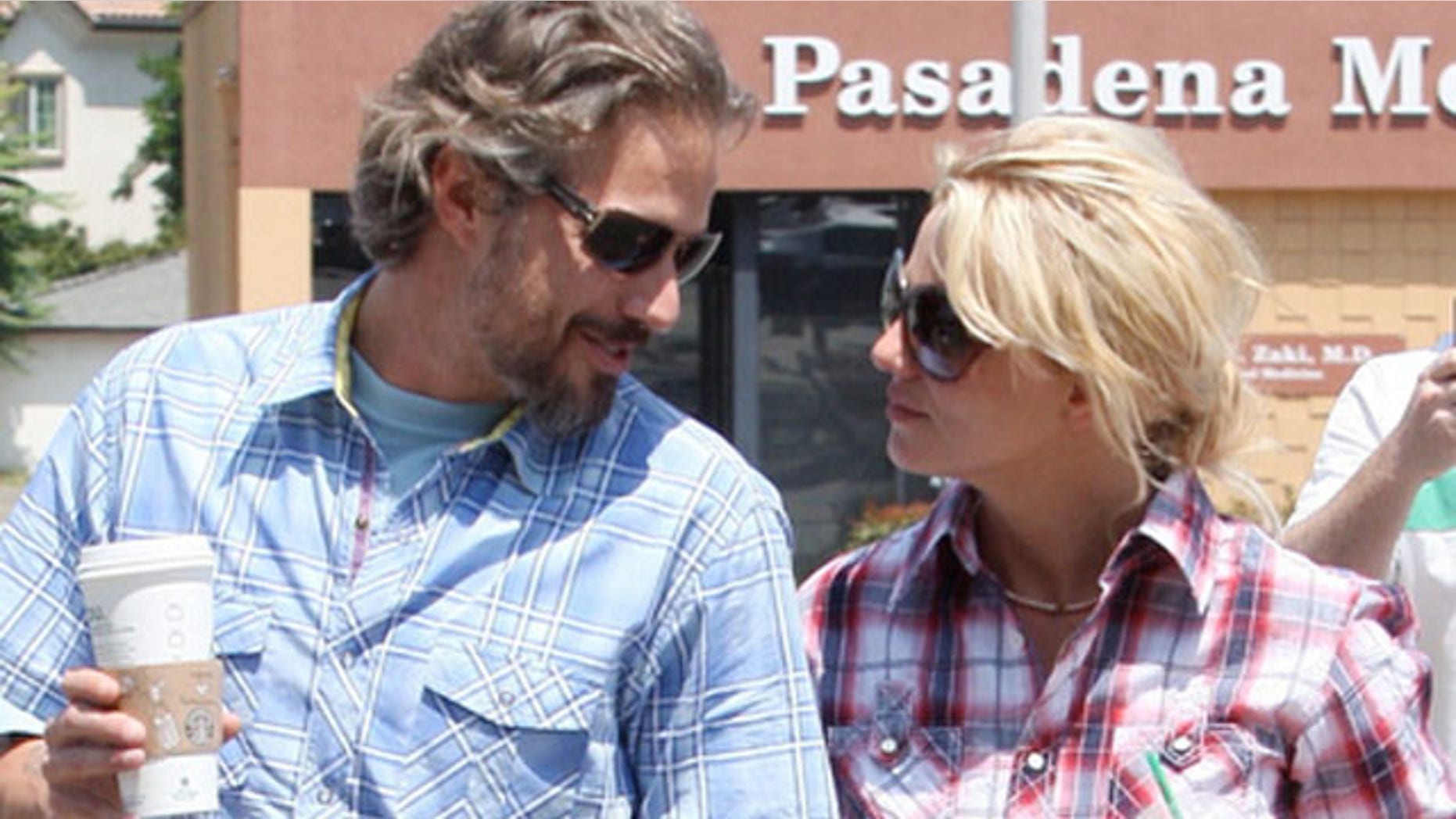 On the surface, Britney Spears is truly back, y'all.
But behind the scenes, there's still big trouble. In fact if things keep going as they are now, Spears will never be able to get married.
Ever.
First, the good news. The pop princess joined forces with Ryan Seacrest to host the 2011 KIIS-FM Wango Tango concert in Los Angeles over the weekend, looking every inch her former fabulous self in a body-hugging, geometrically patterned strapless dress.
Spears also made a rare official public appearance last week on the arm of agent/boyfriend Jason Trawick, hosting the charity dinner "An Evening of Southern Style," in support the St. Bernard Project, which is an organization dedicated to helping the struggling victims whose lives were affected by Hurricane Katrina.
The Louisiana native appeared in good spirits, serving sweet tea to guests as she laughed and mingled throughout the course of the event, which reportedly raised $200,000 for those deeply impacted by the 2005 tragedy.
Of course, Spears has a lot to smile about. Her latest studio album "Femme Fatale" peaked at number one on the billboard charts, and the first two singles released also shot to the top spot. The 29-year-old also graces the cover of the upcoming Harper's Bazaar, on newsstands May 31, where she refers to her upcoming "Femme Fatale" tour as "the best show yet," and talks about how motherhood has influenced her professionally.
"I'm more straightforward, and I speak up more than I did. When I was younger, I wouldn't speak up as much, but now that I'm a mom, things have changed," she told the magazine, adding that most folks would be surprised to learn she's just like any regular girl.
"I'm pretty normal, you know? The type of day I love is just like everybody else's," Spears said. "I'm like everybody else."
Ah, not quite.
Fame and fortune aside, Spears is still under tight conservatorship, which was put in place amid her a psychiatric meltdown in 2008, meaning her father Jamie Spears is in control of all her assets, finances, and decisions – both personally and professionally.
According to Spears's parents, their superstar daughter is also "mentally incapable" of testifying in court, in a trial related to a lawsuit filed by her former manager, Sam Lutfi against mom Lynn Spears for defamation.
So are there still cracks below Britney's seemingly "normal" surface?
"Britney is doing a lot better than she was, but they (her camp) are afraid that standing trial will throw her back into depression and instability," an inside source told FOX411's Pop Tarts. "They're avoiding all situations that could derail her progression."
But they may be being short sighted. Experts we talked to say that such a bold move could have potentially dangerous ramifications for Spears.
"While it might be convenient to protect her from the court case – legally, mentally and emotionally – this ploy by the parents is a dangerous claim because it can create other consequences regarding her custody of her children or her mental capacity as a parent," explained celebrity life coach Patrick Wanis PhD.
Spears also lost custody of her young sons Sean Preston and Jayden James to her former husband Kevin Federline in 2007.
But its not just custody that's threatened. It's also her love life.
Spears and Trawick  have been in a serious relationship for two years now. Spears told Harper's Bazaar that she's contemplating marriage if "the timing is right."
However, right now, Spears couldn't say "I do" if she wanted.
"For a legal marriage to take place in California, a person must have the ability to make legally binding decisions. Just signing the marriage license requires this. Because Britney is under a conservatorship for all intents and purposes she cannot get married. The conservatorship would have to be set aside before she can legally tie the knot," explained California attorney, David E. Wohl. "As far as the law is concerned, Britney is a child."
And for that conservatorship can be terminated, Wohl said that the songstress will have to present a psychologists report to the court that indicates she's capable of functioning as a responsible adult.
So who knows how long Trawick could be waiting before becoming Mr. Britney Spears.
"Unfortunately Britney's conservatorship does not look like ending anytime soon," entertainment reporter Alexis Tereszcuk added. "There are definitely legitimate concerns about her sense of capability, which the conservators, the lawyers, doctors and the judge agree with. Britney needs the safeguards in place to help her live her life."