Would you pay $20 million for a license plate?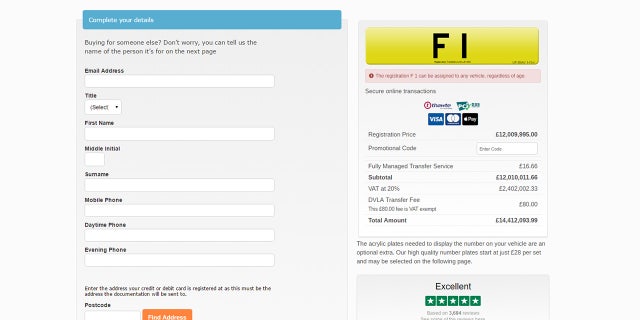 NEWYou can now listen to Fox News articles!
It only has one number on it, but you'll have to come up with seven or eight figures to buy a very unique license plate that's currently up for grabs.
It reads "F1" and it's for sale in the U.K., where registrations can be transferred for profit.
This one belongs to Afzal Kahn, the owner of Kahn Design, a company that specializes in high end automobile customization. It's currently registered to his multi-million dollar Bugatti Veyron, but a new owner could put it on anything, even something like a Ford Fiesta.
Kahn reportedly paid about $900,000 for it in 2008, and now has it listed on Regtransfers.co.uk, where it's been priced at just over 14 million pounds, or roughly $20 million.
But his representative told Fox News that Kahn never authorized that amount and has asked the agency to take it down and replace it with "price on application." Not necessarily because it was too high, but because he'll only accept an "astronomical figure" for it.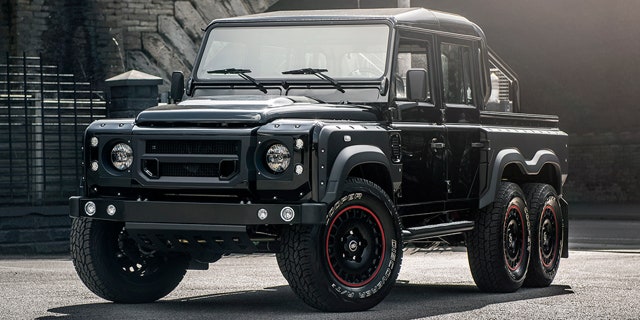 If Kahn finds any takers, a sale could potentially set a new record, which today stands at $14 million for a plate sold at a charity auction in Abu Dhabi in 2008.
Or you can just come up with your own combination of numbers and letters and get one for the standard fee of $110.
YOU REALLY SHOULD CLICK HERE TO FOLLOW FOX NEWS AUTOS ON FACEBOOK