World's Most Expensive Car Sold for $30-$40M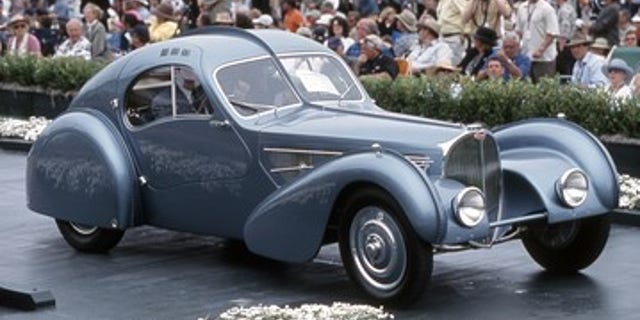 An undisclosed buyer has purchased a prized 1936 Bugatti 57SC Atlantic belonging to the late car collector Dr. Peter D. Williamson for between $30 and $40 million, The Wall Street Journal reports.
The figure, supplied by a person familiar with last week's transaction, would make the Williamson Atlantic - a heartbreaking piece of European automotive sculpture, considered the epitome of French Deco styling - the most valuable car known to have changed hands.
The Bugatti sale was brokered by Gooding & Company, the automotive auction house based in Santa Monica, Calif., and was reportedly in the works for some time. It is not unusual for such transactions to remain private because both buyers and sellers typically like to remain anonymous.
However, the car collector world knew that after Williamson's death in 2008 it was only a matter of time before the car - widely acknowledged as the most desirable classic automobile in the world - would be sold.
"I am extremely pleased to have found the new buyer for the 1936 Bugatti Type 57SC Atlantic, one of the world's most significant and valuable automobiles that has been in a private collection and rarely seen during the past four decades," said David Gooding, president and founder of Gooding & Company, in a statement. "It has been a great pleasure to work with the Williamson Family and Trust in this important endeavor." Gooding declined to confirm the identity of the buyer or price.
Two completely original Atlantics survive: the Williamson car and another owned by clothing designer Ralph Lauren.