World's fastest VW Beetle sets speed record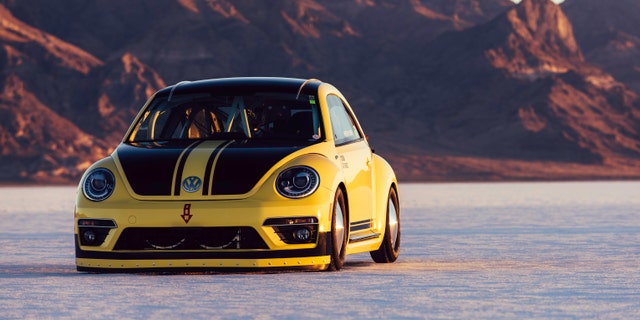 NEWYou can now listen to Fox News articles!
This Beetle goes like stink.
Volkswagen has set a new land speed record for its most iconic model with the custom built Beetle LSR.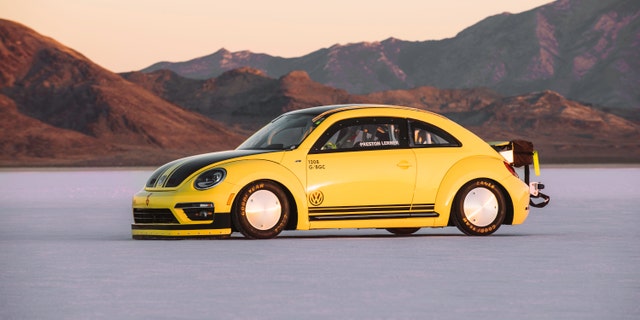 The yellow racer features a modified production-based 2.0-liter 4-cylinder engine with twin turbochargers and other updates that boost its power from 210 hp to 543 hp. It's had a little bit of work done to its body, a wing added, and rides on Goodyear Eagle land speed tires on special wheels.
On September 12th at the Bonneville Salt Flats in Utah, it made two passes of the flying mile in opposite directions at an average speed of 205.122 mph, breaking the previous Beetle record of 175 mph that's stood since 1988.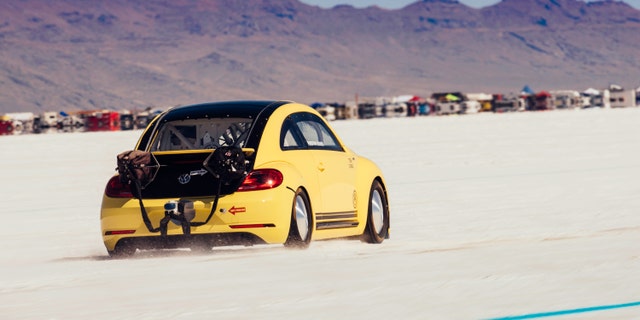 Anyone hoping to come close to repeating the feat in a production Beetle will be disappointed to hear that the highest performance model, the R-Line, has an electronically governed top speed of 130 mph.