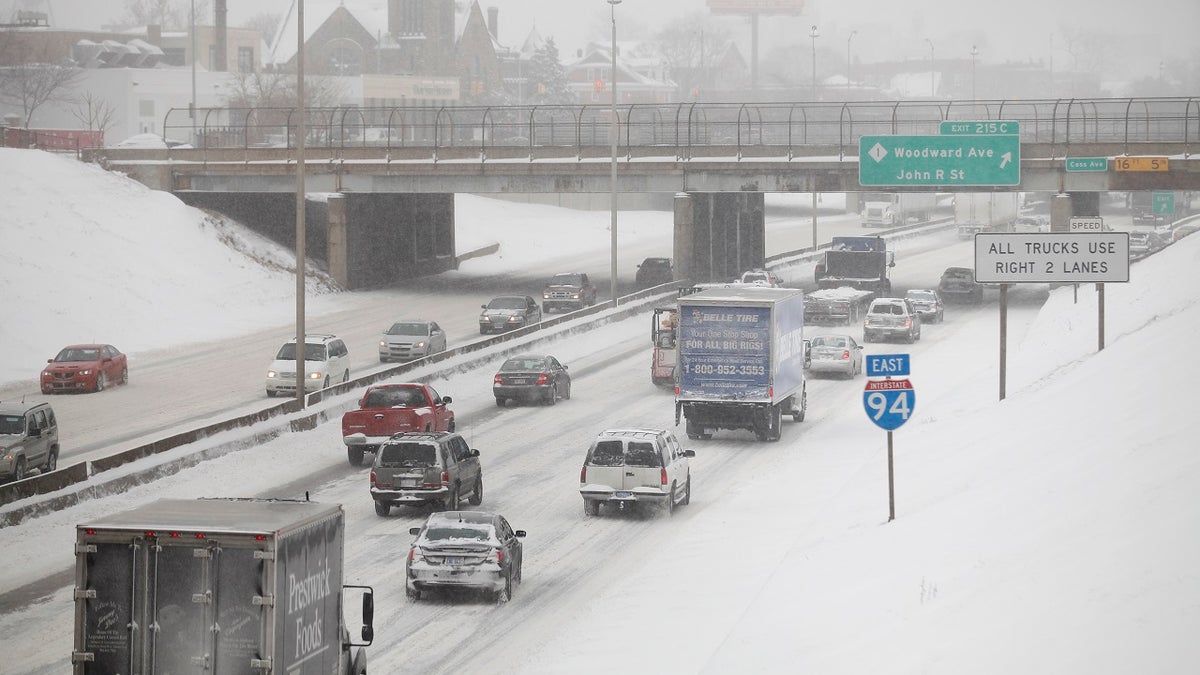 Ice, powerful gusts and heavy snowfall on the roads can make for the opposite of a winter wonderland.
Dangerous conditions like these might leave you at risk of an accident as the days get colder.
Below are some strategies that may help you handle winter driving and inclement weather.
What are some tips I can follow?
There are two areas to focus on: preparing the car and preparing the occupants, Alex Epstein of the National Safety Council, a nonprofit safety group, told Fox News.
For your vehicle, get your fluids topped off and make sure there's "proper antifreeze in the vehicle for windshield washers and the cooling system," he said.
"Cars these days have advanced driver assistance systems" which can be blocked by snow, sleet and slush, he explained, adding that you should "make sure those are clear."
The National Highway Traffic Safety Administration (NHTSA) recommends that before hitting the road, motorists take their vehicles to be serviced and also to see if they are part of a recall.
Drivers can also do another tune-up of sorts.
"When your area gets snow, practice driving on snow-covered or icy roads— but not on a main road," the agency suggests. "Sharpen your winter weather driving skills and know how your vehicle handles in snowy conditions by practicing in an empty parking lot."
LIQUID TIRE CHAIN: NO TRACTION? NO PROBLEM!
Are there certain items I should put in my car?  
"Prepare an emergency kit," Epstein said. He recommended having coats, gloves and phone chargers.
Drivers may also wish to pack other items.
The NHTSA recommends blankets, flares, jumper cables, sand and a snow shovel. Motorists on long journeys should also have food, water, medication and phone chargers available, it advises.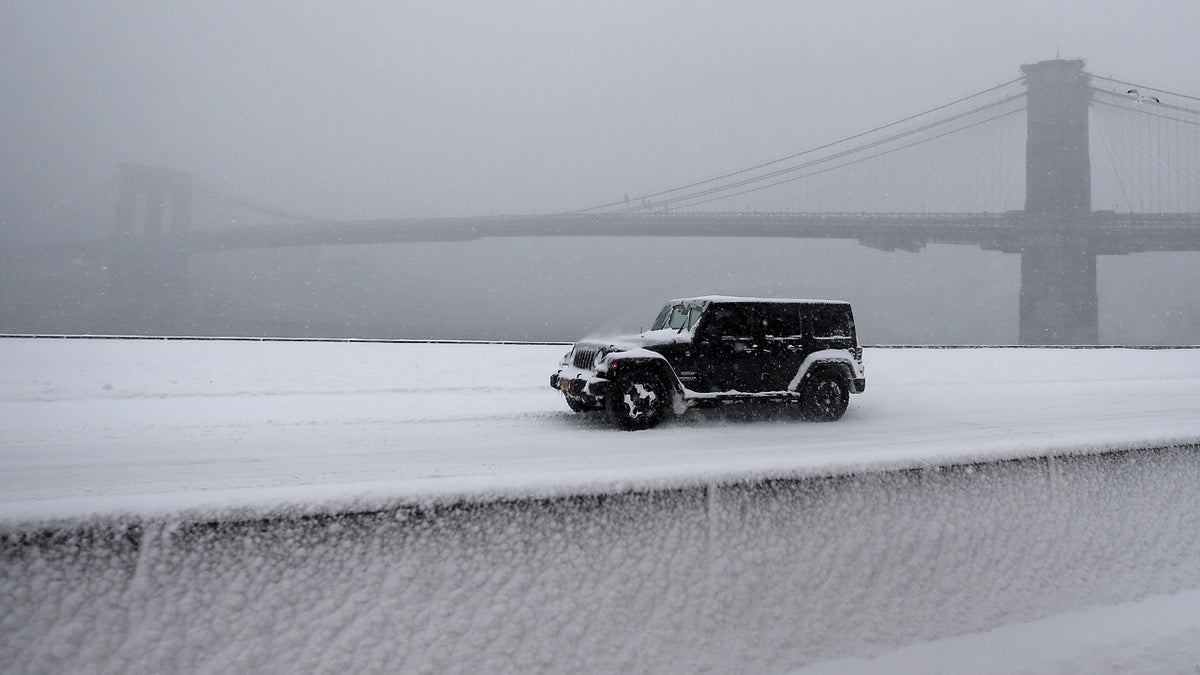 'BOMB CYCLONE' WINTER STORM TO HIT US EAST COAST: WHAT IS IT?
What about other ideas? 
"Slow down," Epstein stressed. "Your car does not handle the same on a dry road as it does on a icy, slick road."
You should also avoid driving next to slow plows, according to the NHTSA.
"The road behind an active snow plow is safer to drive on," it explains. "If you find yourself behind a snow plow, stay behind it or use caution when passing."
DRIVING TIPS FOR SNOW AND SLUSH
There are also things you can do if your vehicle gets stuck.
"Sometimes you're able to shovel a path so if you've slid off the road and damaged your vehicle, you can get back on the roadway," Epstein said.
If you're stuck and running the heat, keep your exhaust pipe clear: deadly emissions can get in the cabin of your vehicle if it's clogged, he explained.