What's that secret mid-engine sports car GM is testing in the snow?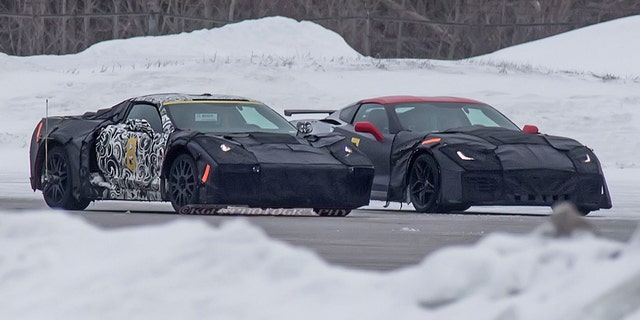 General Motors is in the middle of working on…something.
Camouflaged prototypes of what's presumed to be the long-rumored mid-engine Corvette have been captured on camera undergoing winter testing alongside a very mean-looking front-engine Corvette that's sporting a bulging hood and giant wing.
The recognizable Corvette is most likely an upcoming ZR1 or other ultra-performance variant that will make its official debut sometime this year, while the mystery coupe is either proof that the next-generation Corvette will switch to a mid-engine layout, or an all-new model that Chevy's bringing in to do battle with the likes of the Ford GT and other exotics.
Its low, short hood and long tail clearly indicate a mid-engine layout, as do the many vents at the rear of the car feeding and cooling whatever's lurking back there. One possibility is a new 6.2-liter V8 with double overhead cams, instead of pushrods, that a leaked document uncovered GM Authority indicates is coming to the Corvette lineup in 2018.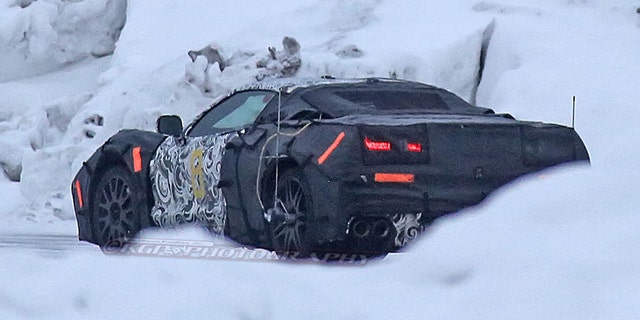 That's assuming that the mid-engine car is even destined to wear the Corvette name. Although its head and taillights are similar to the current Corvette's, it could just be part of the disguise. Cadillac just won the 24 Hours of Daytona with a new prototype racecar, and its president, Johan de Nysschen, has indicated an interest in adding a supercar to the lineup someday. But with the Ford GT and new mid-engine Porsche 911 RSR to contend with on the track, Chevy could probably use some new firepower for its sports car endurance racing efforts. This seems especially urgent after the once-dominant Corvette C7.R was kept off Daytona's GTLM class podium by the Ford, Porsche and a Ferrari -- a mid-engine one, of course.
Either way, mum's the word from GM for now, but when the rumors of a mid-engine Corvette started heating up a couple of years ago, I asked product development chief Mark Reuss if he had anything like that cooking.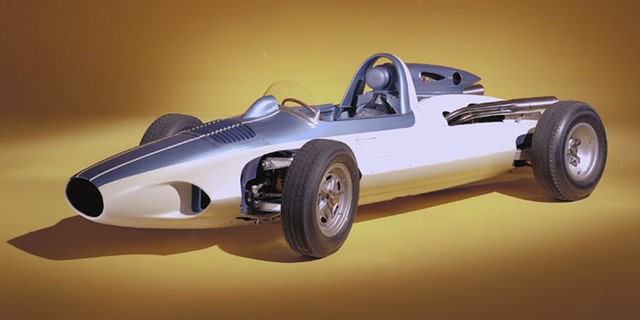 "Stay tuned," he answered, "but you know the brand that sells more performance cars than anybody else in the world, we're known for surprises."
Chevy has been toying with the idea of a mid-engine Corvette for literally decades. In fact it just reclaimed its first mid-engine sports car prototype, the 1960 CERV I, from a private collector at an auction for $1.32 million.
Coincidence?
All I know is, it sure would look cool parked next to the new one on an auto show stage.
----------
Chevrolet Corvette Grand Sport Test Drive: