Watch: Wrong-way driver caught on camera in near miss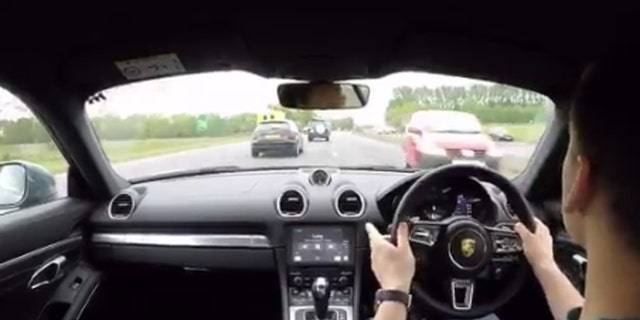 Some Porsche owners may think they're cool, but this one is definitely a cool customer.
Twitter user @dimitry_lo was cruising along in the fast lane of a divided highway in Surrey, U.K, when a car going the wrong way appeared in the lane ahead of him.
Fortunately for both drivers, when he checked over his left shoulder (this is England, remember) he saw that there was just enough room in the next lane to slip into traffic. Rather than slam on the brakes, he hit his turn signal and steered into the space just before the inevitable collision. He then immediately activated the Apple CarPlay feature in his car and called the local police, according to The Times.
Based on his social media profile, he appears to some track driving or racing experience, which surely came in handy here.
Unfortunately for the wrong way driver, @dimitry_lo had a camera running in his car and caught the entire incident on video, posting it to Twitter and supplying it to the authorities so they could try to track down the other car.
WELL-DRESSED MOTORIST LEADS POLICE ON CHASE THROUGH SAN DIEGO COUNTY