VW I.D. electric concept revealed, production version coming 2020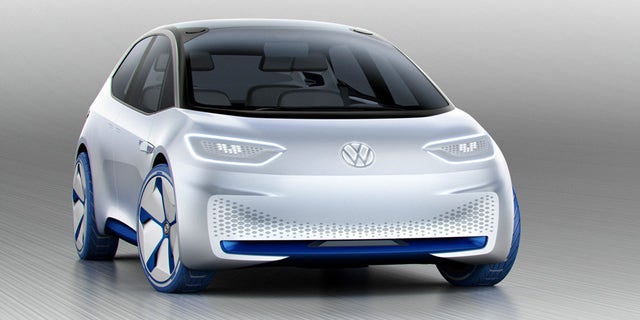 Volkswagen is planning to pull the covers off a new concept at the 2016 Paris auto show that previews the first of its next-generation electric cars.
However, the automaker on Wednesday gave us an early look at the concept. which is a hatchback about the size of a Golf and goes by the name I.D. (likely for Intelligent Drive).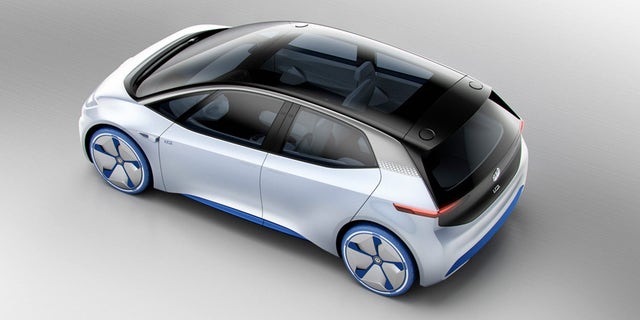 VW already sells some electric cars, including the e-Golf here in the United States. Its next-generation electric cars will ride on a dedicated platform called the MEB, which was previewed in the Budd-e concept at January's 2016 Consumer Electronics Show.
The platform features batteries located in the vehicle floor and an electric motor or two featured at one or both axles. VW says the ID has a single electric motor good for 167 horsepower. It should also offer anywhere between 250 and 370 miles of range and take just 15 minutes for an 80 percent recharge.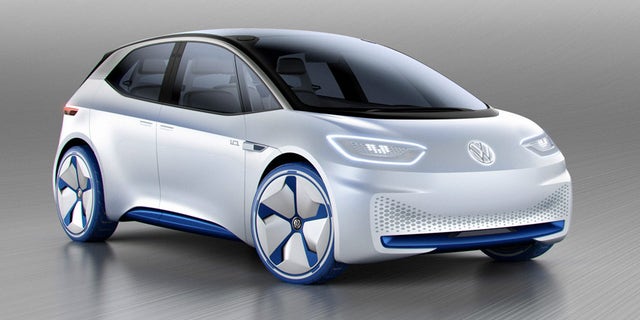 In the wake of its diesel emissions scandal, the Volkswagen Group is attempting to clean up its image by focusing on electric cars. The automaker has committed to launching 30 electric cars by 2025. At least five of these are expected from the VW brand, including a hatch based on the I.D. to be sold alongside the regular Golf, as well as a minivan based on the earlier Budd-e concept. The others are expected to include a sedan, sports car and SUV.
The first will be a production version of the I.D. confirmed for launch in 2020.
There will be quite the number of electric cars on display at the Paris auto show. Smart will have electric versions of its current range while Mercedes-Benz will also present a concept previewing the first model from its next-generation electric fleet. Opel will have the Ampera-e, essentially a rebadged Chevrolet Bolt EV, and Japan's GLM is expected to present an electric version of Savage Rivale's Roadyacht GTS.
More details on VW's I.D. concept will come tomorrow, when doors of the Paris auto show open to the media. In the meantime learn about some of the other vehicles set to appear by visiting Motor Authority's dedicated hub.