Video captures ATV rider crashing into his own car
He definitely didn't stick the landing on this dismount.
A security camera captured the moment when Andy Quay lost control of the ATV he was getting off and rammed it into his new $68,000 Ford Mustang GT.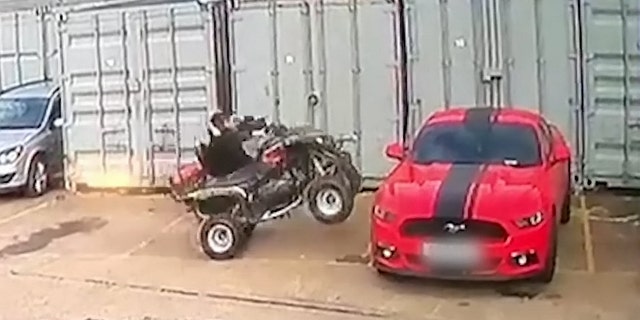 The Scottish fisherman told SWNS that he was helping his friend get ready to load it onto a truck when the accident occurred and blamed the incident on the equipment.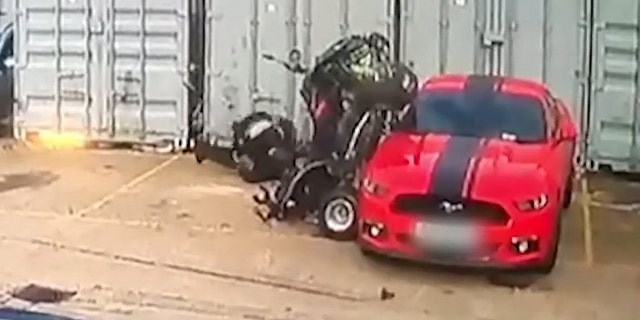 "The suspension and the throttle conversion had been altered - that was why it went flying," Quay told SWNS.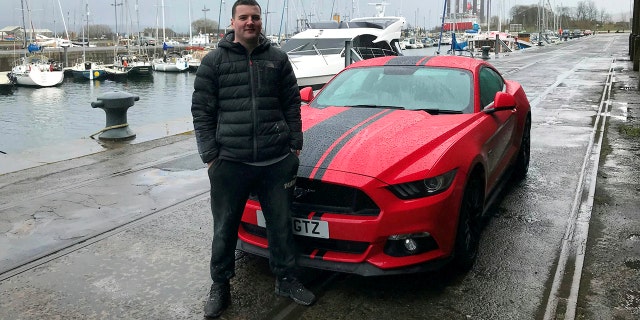 "My friend had only just got the bike, and I was helping him put it in the back of the van when it went off and nearly broke my wrist," Quay said.
Quay, who hails from Greenock, Inverclyde, Scotland, also hurt his leg in the crash, but the bike and car got the worst of it. The ATV's front wheels were knocked loose, and the car took a good hit to the door and lost its side view mirror.