Updated 2015 Teslas mean Black Friday discounts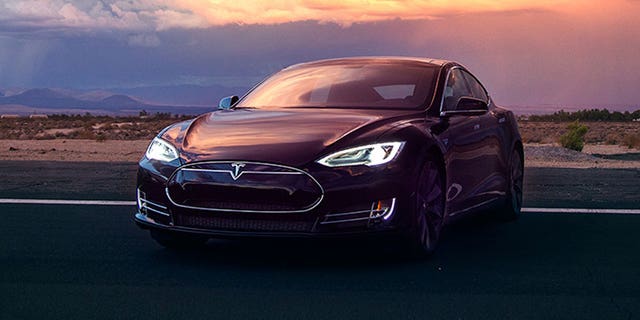 As Tesla updates the specifications and equipment on its 2015 Model S lineup with all-wheel drive, new power and range specs, and available "Autopilot," leftover 2014 models could make great Black Friday deals. (Read our complete Tesla Model S road test.)

Tesla tells us that the company has about 2,300 leftover 2014 Model S cars that buyers ordered and didn't accept, along with service loaners. The company says it will sell those cars at a discount; Tesla is dropping prices on the cars by 2 percent per month from production, and offering $1 off per mile on the odometer. About 500 of the cars are service loaners that could have significant mileage on them. We estimate that you may be able to get as much as a 10-percent discount even on some of the unused leftovers.
2015 Tesla Model S
When Tesla introduced its ferocious all-wheel-drive P85D model last month, it wasn't clear what that would mean for Tesla's existing versions. Now new spec sheets on the electric-automaker's website lay it all out. All-wheel drive is available on the P85D and the 85D, in February. All models gain horsepower for the new year.
More From Consumer Reports
The small-battery Model S 60 is available only with rear-wheel drive. Its power rating is up from 302 hp to 380 hp. It is EPA-rated at 208 miles of range and can run from 0-60 mph in 5.9 seconds, according to Tesla. It lists for $71,070, which works out to $63,570 after the $7,500 federal electric-car tax credit. But it doesn't come with Tesla's unlimited mileage battery warranty or standard access to Tesla's high-speed supercharging stations. But Supercharger access is optional ($2,500), and the battery and drivetrain warranty runs to eight years or 125,000 miles.
The midlevel Model S 85 in standard rear-wheel-drive form also gets a horsepower bump to 380 hp from its previous 365 hp (like the one we tested). It comes with standard Supercharger access and the infinite-mile battery and powertrain warranty. The range is rated at 265 miles by EPA. (We got about 225 miles, depending on the weather.) Tesla says it will shoot from 0-60 mph in 5.4 seconds; ours did it in 5.6 seconds. And it costs $81,070 after the federal tax credit.
The 85D, has two smaller motors, most likely in an effort to preserve range. Each motor puts out 188 hp, for a total of 376 hp. Tesla claims range of 295 miles, or about 10 more than the single-motor, rear-wheel drive Model S 85. And it's slightly faster from 0-60 mph than the rear-drive model at 5.2 seconds. The D adds $5,000 to the bottom line.
The wild Model S Performance comes only as the P85D with its 691 hp and AWD. It now lists for $105,670. That's up more than $11,000 from the previous range topping P85 version. Tesla claims 285 miles of range and 0-60 in 3.2 seconds.
Tesla's Autopilot driver assistance system package is standard on the P85D and a $4,250 option on other models. Tesla also includes several other convienence options such as navigation and memory seats in this package that drive prices up from those levels. All prices include delivery and documentation.
Now may be a great time to get a rare discount on a new or nearly new Tesla Model S. Of course, a discounted 2014 Model S won't have Autopilot or all-wheel drive, but it is still a top-rated luxury car.
—Eric Evarts with Seung Min Yu
Copyright © 2005-2014 Consumers Union of U.S., Inc. No reproduction, in whole or in part, without written permission. Consumer Reports has no relationship with any advertisers on this site.