Unbelievable video shows camel trapped inside car after collision
It wasn't a mirage.
A camel was trapped inside of a car last month after the speeding vehicle collided with it Rajasthan, India.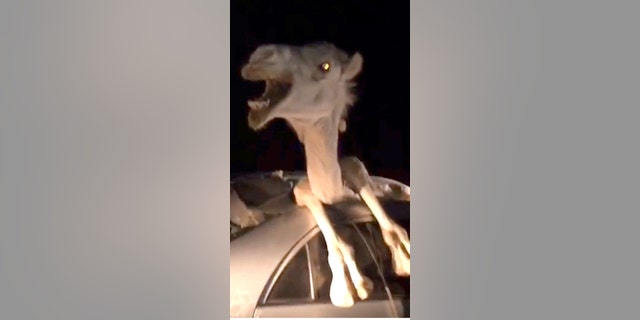 Newly uncovered footage from the accident scene shows the terrified animal desperately writhing around, trying to free itself.
The Sun reports that the camel walked onto a highway just as the Toyota Corolla was approaching.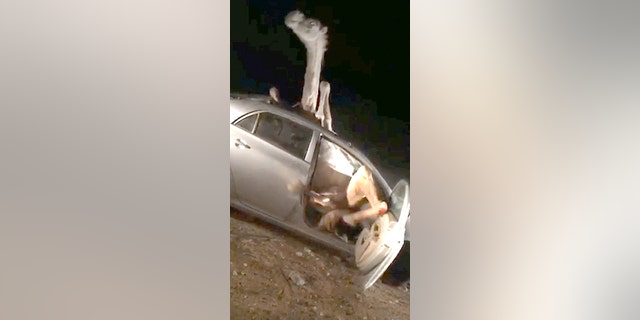 The collision flung the camel into the car, smashing the windshield and trapping the confused animal inside.
Miraculously, the driver of the car was unharmed, but still taken to a nearby hospital as a precaution.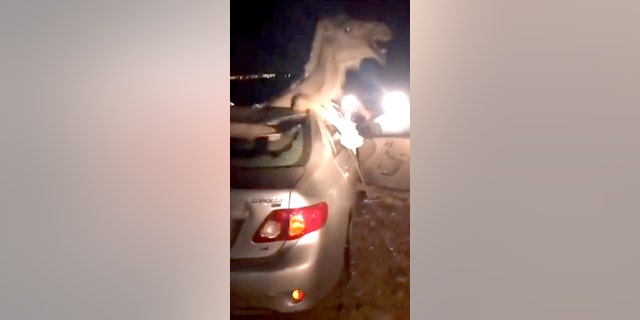 Concerned pedestrians, meanwhile, spent the next four hours trying to free the camel, whose legs were coiled in the front seat of the car.
The camel was eventually freed and was treated by vets.
Rajasthan is home to 80 percent of India's camels, but the population has been declining in recent years.