UK-based Charge thinks modular electric delivery boxes is the way to go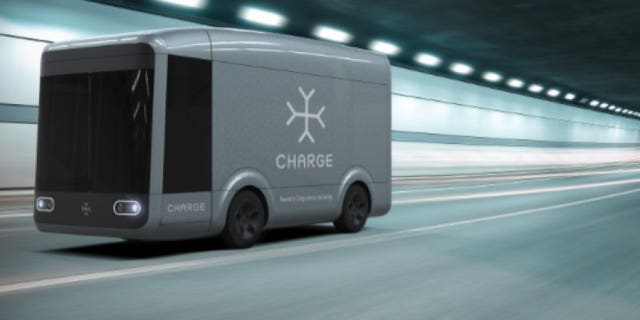 It may seem incongruous that the company that makes support vehicles for super-sleek Formula E electric race cars is touting an electric utility truck with a wall-like, near-vertical front window. But don't be fooled. UK-based Charge says its trucks will be lighter, have a longer range, and will be more technologically advanced than what's out there already.
Charge is ready to enter the soon-to-grow electric utility truck sector, thanks to players like Tesla and Workhorse. The startup, which already makes fossil-fuel trucks ranging from 3.5 to 26 tons, says its electric trucks will be able to go as far as 100 miles on a charge, while its "top-up" batteries may allow for an additional 400 miles of range. The trucks will also be made from lighter-weight composite materials. Designed specifically for fleet use, the trucks will also include software that will allow the to eventually be upgraded with autonomous-driving features.
Charge put out an optimistic press release that you can read here, and founder Denis Sverdlov presented the concept at a London conference earlier this month, calling the trucks currently being produced "totally unacceptable." Fighting words, we say.
Regarding production, the company has big plans. Charge says one of its e-trucks can be built in as few as four hours (!) by a single person, indicating that a factory with 10 workers can crank out as many as 10,000 trucks annually. The company is looking to open its first plant in the UK as soon as next year. Charge, which became the official electric-truck partner of Formula E earlier this year, is also working with Roborace, "the world's first driverless electric racing series."