Two 1970 Plymouth Superbirds parked for over 30 years could be worth $500,000
Sometimes a bird in the hand will get you two in the bush. And by "bush" I mean garage.
An Ebay seller is currently auctioning a pair of 1970 Plymouth Superbirds that were stored for over 30 years until he purchased them after a chance meeting last month.
He'd just paid $187,000 for another one of the iconic muscle cars at a car auction in Maine when someone sidled up to him and told him about his secret stash.
Within days, he'd bought the pair for an undisclosed amount and dug them out of the cluttered, dusty garage they'd been sitting in.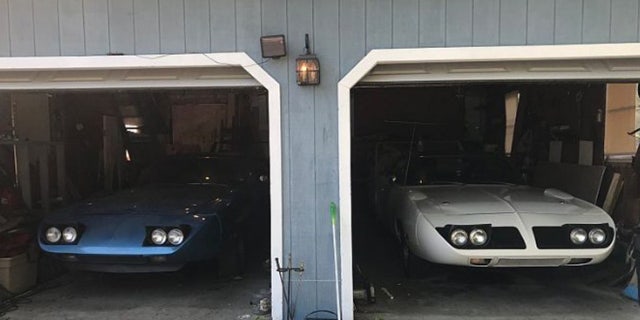 The man who sold them was only the second owner, having picked them up in 1978. But he let their registrations expire in the mid-1980s and they've been parked ever since.
Aside from getting resprays, both are nearly all original and have numbers-matching 440 cubic-inch V8s with four-barrel carburetors. One is equipped with a manual transmission, the other an automatic, and they have just 27,000 and 42,000 miles on their odometers.
They haven't run in all these years, but their mechanic owner filled them with pure anti-freeze and Marvel Mystery Oil before he put them away.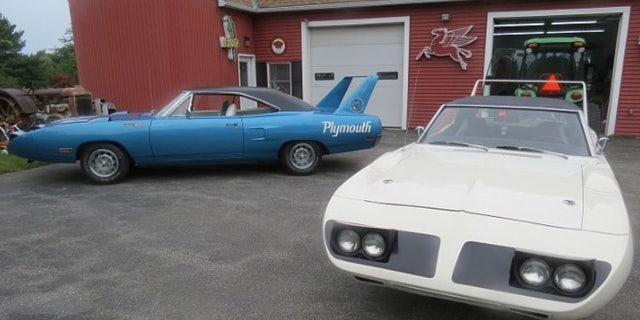 Their bodies remain straight, but the interior of one is in much better condition than the other. Apparently, that's not much of an issue to collectors.
As of this writing, the bidding on each car has surpassed $125,000, and may go much higher before the auctions end in a week. According to the Hagerty Price Guide, the cars are worth over $250,000 if fully restored.
And don't think the seller doesn't know that. He's set reserves on the cars that have not yet been met.
'LITTLE RED' FORD MUSTANG SHELBY GT500 FOUND AFTER 50 YEARS IS WORTH MILLIONS: