TVR Griffith sports car returns with Ford Mustang power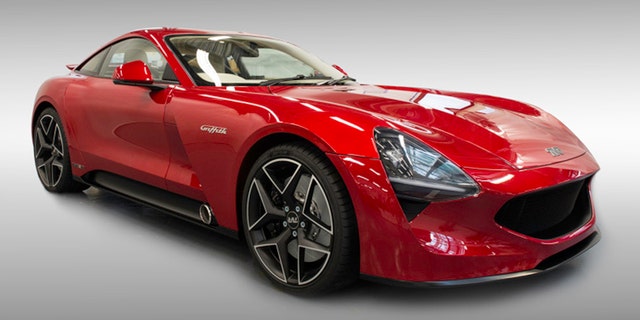 If you ever wanted a Ford-powered answer to the Dodge Viper or Chevy Corvette, TVR may have the car for you.
The British brand is being rebooted after a decade-long hiatus, and its latest model is a high tech two-seat coupe powered by the 5.0-liter Coyote V8 from a Ford Mustang.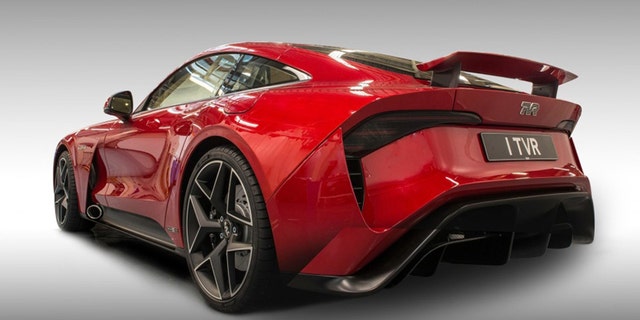 The Griffith sports a classic long hood, short deck fastback style that wouldn't look too out of place at a classic Ferrari dealership, but it's lightweight carbon-fiber, aluminum and steel chassis a modern masterwork designed by Gordon Murray, the brains behind the legendary 241 mph McLaren F1. TVR says the car weighs under 2,700 pounds, which is about 500 pounds less than a Corvette Stingray and 200 pounds lighter even than a Porsche Cayman.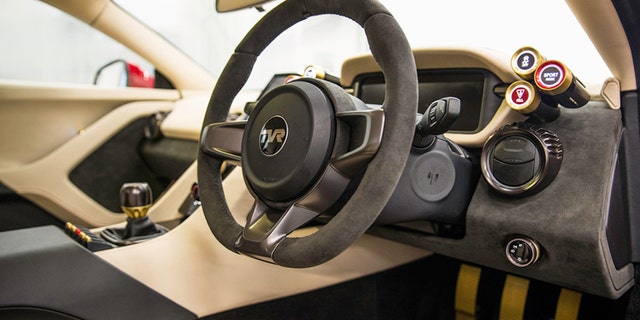 TVR didn't just do an engine swap with a salvaged 'Stang. It had the folks at Cosworth give it an overhaul that makes it good for 509 hp. The Griffith is offered only with a six-speed manual transmission and rear wheel drive, but has traction control and anti-lock brakes, features previous TVRs did without.
Along with the street car, TVR plans a racing version that will compete in the 24 Hours of Le Mans.
TVR plans to kick off production at a facility located next to the Circuit of Wales race track as early as late next year, and is currently taking 5,000 pound refundable deposits for the Griffith, which lists for 90,000 pounds.
Unfortunately, there's no dollar amount yet, because U.S. sales haven't been confirmed. However, the company says it's been engineered to pass U.S. crash tests, and could be on sale here in the coming years.