Tsunami-inspired floating car on sale in Thailand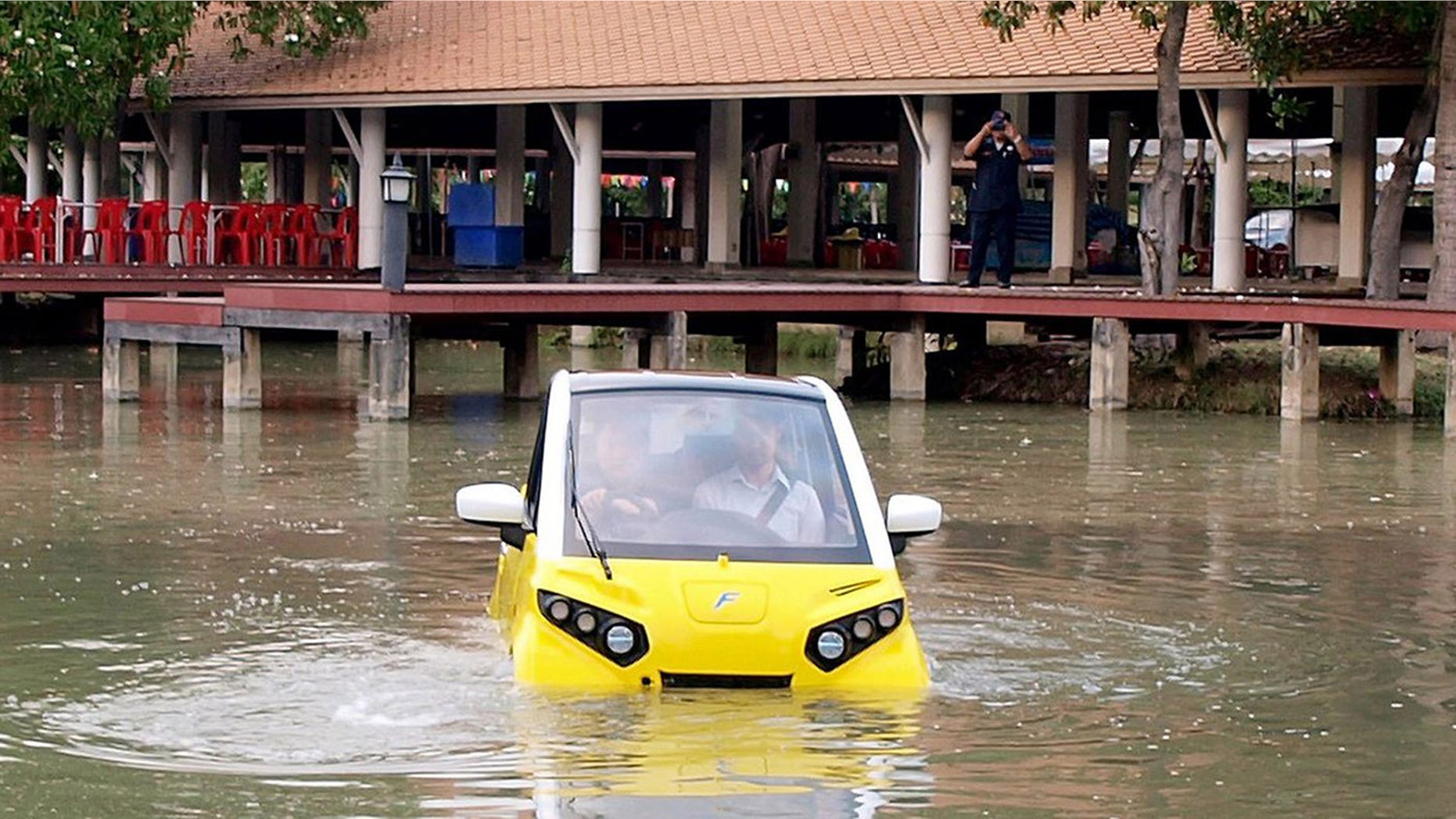 A floating electric car aimed at flood-prone areas has been launched in Phuket, Thailand, which has many roads that can be inundated during the rainy season and was struck by a deadly tsunami in 2004.
The Fomm One is the brainchild of Japanese automotive engineer Hideo Tsurumaki, who came up with the idea after seeing his homeland suffer from a similar natural disaster in 2011.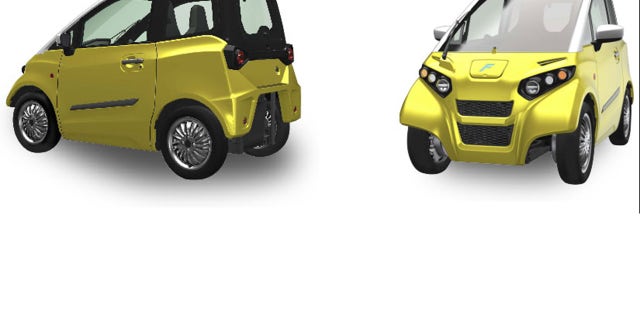 Tsurumaki has been working on the vehicle ever since, and has teamed up with a Thai investor to begin producing in in Bangkok. The car has a fully-waterproof battery and powertrain that provides a range of up to 100 miles per charge, but a top speed of only 49 mph.
MAZDA HAS A REVOLUTIONARY NEW ENGINE, AND IT'S NOT A ROTARY:
The microcompact is only 8.5-foot long, but seats four. While it can float and propel itself across the water at very low speeds, Fomm says it is not technically an amphibious car and that its buoyancy is meant for emergencies rather than intentional use.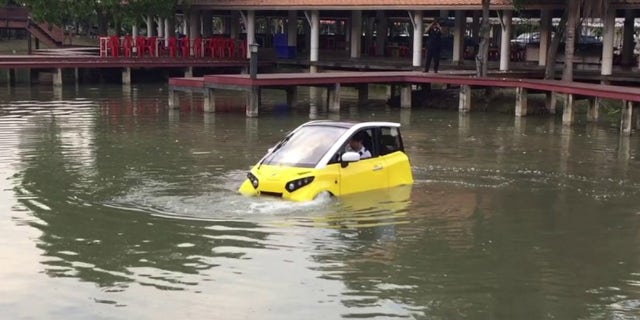 The starting price is roughly $20,000, which is more than a Ford Ranger pickup costs in Thailand, but Tsuramaki told Bloomberg last year that he hopes to get it under $5,000 as volume ramps up and sales expand across Asia.