Trump's new 'Beast' limousine spotted roaming New York City
President Trump arrived in Manhattan on Sunday to begin meeting with world leaders as the U.N. General Assembly convenes, and he'll be doing it in style with a brand new car.
Trump was picked up at the Downtown Manhattan Heliport in a new "Beast" Cadillac limousine, marking the first major redesign of the presidential state car since 2009.
Fox News Autos exclusively reported in April that the car was with the U.S. Secret Service for final testing and scheduled to go "into operational use in late summer" — and it made it just under the wire.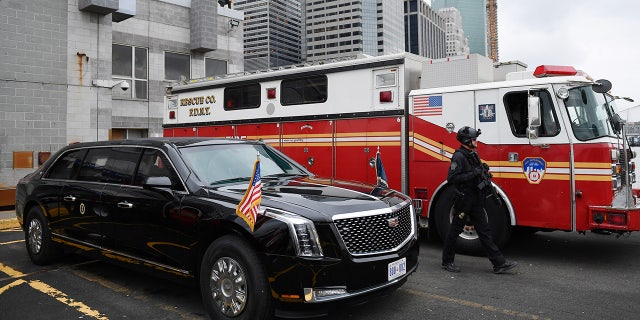 Its public debut took place on the second day of fall, but the Cadillac-branded vehicle technically went operational earlier in the week.
"On September 17, 2018, a new armored limousine made its debut within the U.S. Secret Service presidential limo fleet. This vehicle, a 2018 Cadillac, continues the Secret Service's legacy of providing state-of-the-art technology and performance to its protective mission," according to a U.S. Secret Service spokesman.
At least two of the limos were spotted in New York on Sunday, and they are the first of about a dozen that are expected to be built by General Motors under $15.8 million in government contracts initiated in 2014.
As before, the limo is designed to look like a sedan but is actually a heavily armored vehicle built on a truck chassis. Details are top secret, but its large wheels tip their hubs to its heavy duty underpinnings.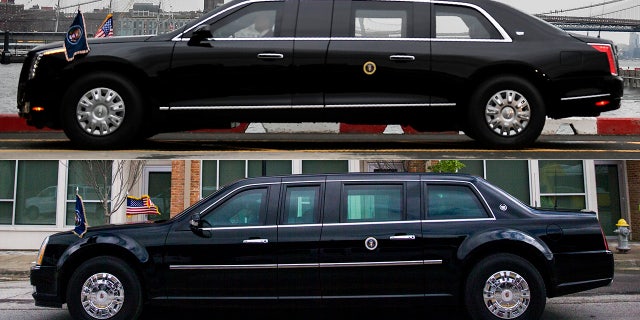 Clearly an evolution of the Obama-era car, the new model features a sleeker roofline and Cadillac's latest styling language, including what appear to be the same headlights as the current Escalade SUV.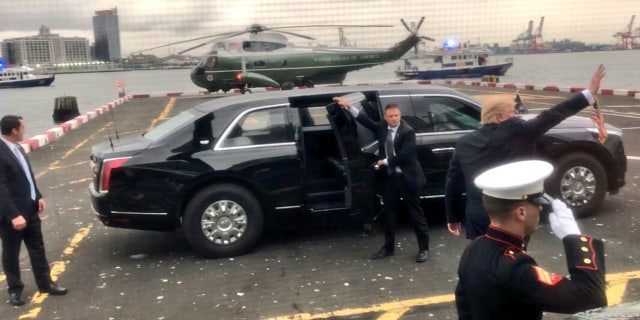 A photo of Trump about to enter the limo posted to Twitter by White House social media director Dan Scavino Jr. revealed its foot-thick rear doors and five-passenger rear compartment, which is reportedly equipped with its own oxygen supply in case of a chemical or biological attack. Other security features are rumored to include protection against ballistics and explosives, built-in tear gas launchers and an emergency medical suite equipped with a supply of the president's blood type.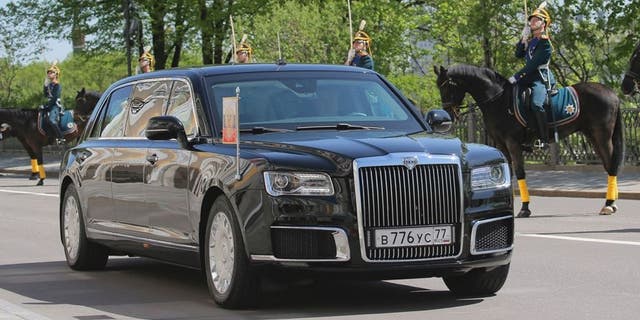 The limo's introduction comes just weeks after Russian President Vladimir Putin took his first ride in a prototype for a new Russian-made state car called the Kortezh, which will be produced in volume for government officials and for private sale, unlike Trump's Executive Office exclusive.
President Trump has yet to comment on his new wheels, but GM Executive Vice President and President, Global Product Group and Cadillac Mark Reuss told Fox News Autos that he's "very proud of our team."
This is a developing story. Check back for updates.