Toyota's new pickup makes pizza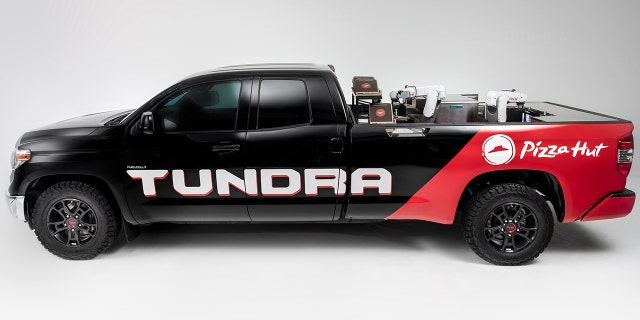 Toyota built a truck that's business up front and a pizza party in the back.
The Tundra has been converted to run on electricity provided by a hydrogen fuel cell and equipped with a robotic kitchen in the bed that was designed in collaboration with Pizza Hut, which shares Toyota's new Plano, Tex., home.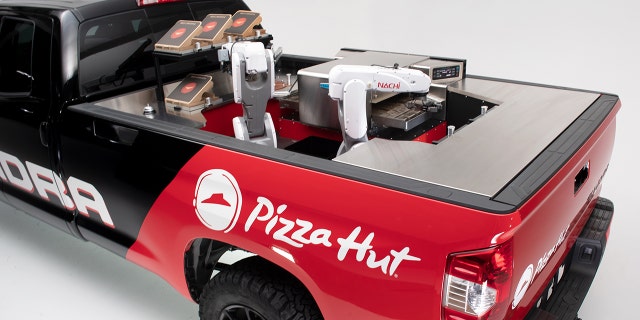 Using two mechanical arms, the kitchen is able to grab a prepared pizza from a refrigerator, place it on a conveyor belt oven, remove it from the other side when it's done, slice it, box it and hand it to someone standing next to the truck.
The entire process takes less than 7 minutes, which means it could be completed during a typical delivery run. Could being the operative word.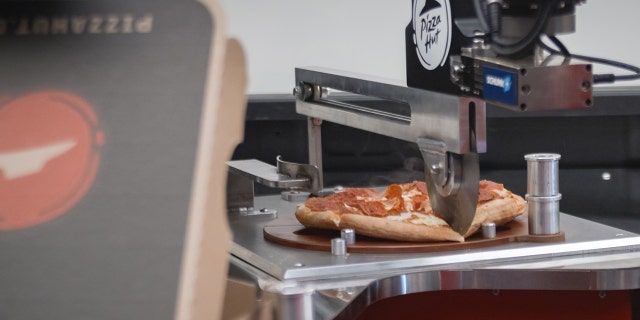 The truck is only being used as a promotional vehicle at the Specialty Equipment Markets Association (SEMA) show in Las Vegas, but it may offer a glimpse at a real future.
Back in January Toyota and Pizza Hut announced they are working together on developing autonomous mobile stores, and one that could make the pizza itself would double down on that idea.