Toyota to pay up to $3.4 billion to resolve rust claims from truck owners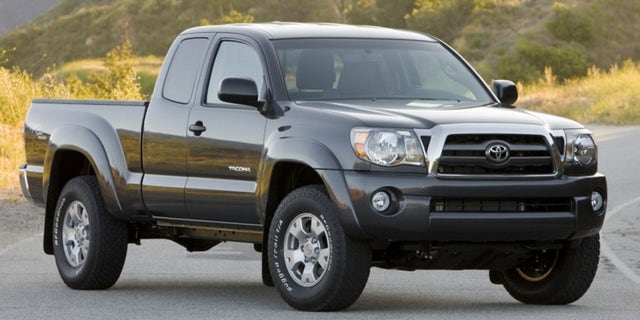 Rust can be a problem on nearly any vehicle, but on 1.5 million Toyota trucks and SUVs, it's proven to be especially bad. Now, the Japanese automaker has agreed to pony up $3.4 billion to settle a federal class action lawsuit related to rust.
The lawsuits claim that Toyota provided inadequate rust protection on certain Sequoia, Tacoma, and Tundra models. As a result, owners say that those vehicles' frames can corrode, ruining their structural integrity. Affected vehicles include:
2005-2008 Toyota Sequoia
2005-2010 Toyota Tacoma
2007-2008 Toyota Tundra
Toyota agreed to a settlement that amounts to roughly $15,060 per affected vehicle. That sum is based on an average figure of $60 for a vehicle inspection and $15,000 for frame replacement.
Note, however, that this isn't a recall, and that Toyota isn't planning to replace 1.5 million vehicle frames. In fact, the automaker admitted no liability or wrongdoing in agreeing to the settlement.
Instead, Toyota will:
provide compensation to owners;
inspect frames for 12 years from the day that vehicles were first sold/leased; and,
reimburse owners who've already paid for frame replacement.
In addition to the $3.4 billion settlement, Toyota will also pay $10 million for costs related to the lawsuit, $9.75 million of which will go to plaintiffs' attorneys.
More auto news from The Car Connection